Kourtney Kardashian, Travis Barker get 'married' in Las Vegas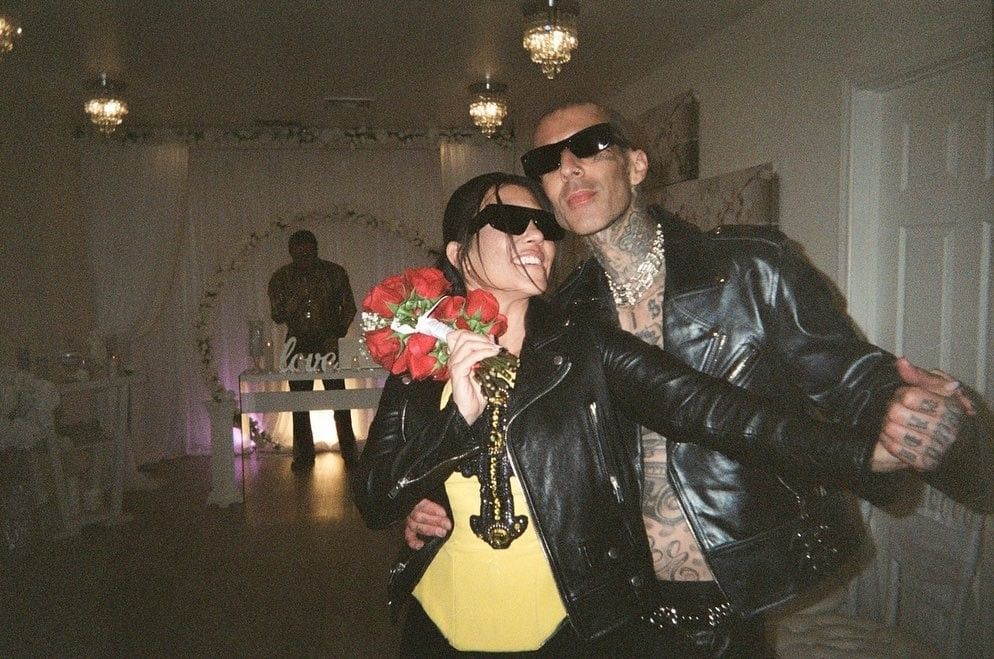 MANILA, Philippines — Lifestyle icon Kourtney Kardashian and music artist Travis Barker got to "practice" marrying in Las Vegas after the 64th Grammy Awards.
The matrimony, however, isn't official as the couple did not obtain a wedding license.
Kourtney confirmed in an Instagram post that their little ceremony at the One Love Wedding Chapel was not legal, but still had a little fun with her fiance especially as they had an Elvis Presley impersonator "presiding" the secret event.
"Once upon a time in a land far, far away (Las Vegas) at 2am, after an epic night and a little tequila, a queen and her handsome king ventured out to the only open chapel with an Elvis and got married (with no license)," Kourtney wrote, adding that practice makes perfect.
Kourtney and Travis headed to the chapel after the former performed at the Grammys alongside Lenny Kravitz and Filipino-American singer H.E.R.
Related: Filipino-Americans Olivia Rodrigo, Bruno Mars, H.E.R. win early Grammy Awards 2022
Speculations of their relationship began in April 2021 after photos were seen of the two in Utah followed by Travis getting a tattoo of Kourtney's name. The two went public at the MTV Video and Music Awards 2021 red carpet and were engaged a month later.
The couple will be seen on Hulu's upcoming reality series "The Kardashians," the new show about Kourtney's family.
RELATED: Grammy Awards 2022: What stars wore, standout red carpet looks