Paulo Avelino admits being the third party in a relationship
January 27, 2022 | 12:20pm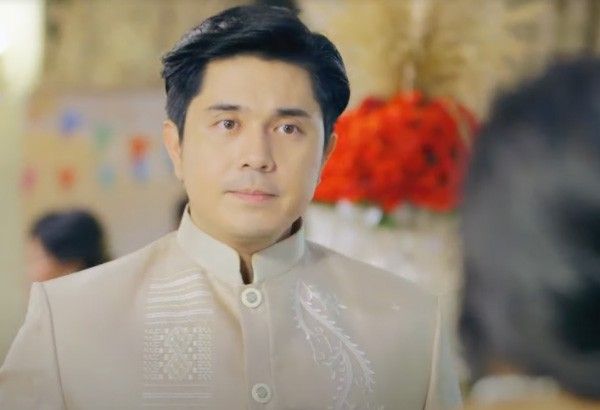 MANILA, Philippines — When a powerful typhoon affected hundreds of lives and destroys homes in one sweep, you don't twiddle your thumbs. You get up on your feet and do something. Doing otherwise is heartless.
Paulo Avelino and JC de Vera (and other Kapamilya stars before and after them) did just that when they joined the third "Truth or Dare" interactive show for the families of Typhoon Odette survivors. The heartthrobs hemmed and hawed before answering intriguing questions, but they eventually did.
The two bared skeletons in the closet, dating back to their childhood. JC, who proved how much of a trooper he is by showing up even if he was sick, admitted having a mischievous childhood. He confessed spitting on his playmates when he couldn't take their jokes anymore.
Paulo pleaded guilty as the third party in a relationship. He did not reveal anymore details, but he did own up to getting his pants stuck on an escalator when he was a child.
The heartthrobs also gave glimpses of their colorful love lives by admitting they fell for their leading lady, drunk-called an ex, cried over a lost love and fell in love at first sight.
The dare portions were eye-popping as well. Paulo and JC gamely did a sexy pose by tilting their big water jugs all the way to their open mouths and guzzling its contents oh so suggestively. JC even threatened to take off his "wet" shirt (it remained a threat).
The "La Vida Lena" star also made more donations (in the form of virtual gifts called diamonds) pour in by lifting his white t-shirt and exposing well-toned abs (preserved despite recent fatherhood). He further proved how virile he is getting down on his knees for five push-ups and executing a tumbling motion on the bed behind him.
Paulo and "Marry Me, Marry You" leading lady Janine Gutierrez capped the two-hour interactive show with a short, but romantic cellphone conversation. It was the former's reward for helping reach the target amount of two million diamonds (convertible to cash after hitting the minimum balance of 50,000 diamonds of P750) on the social media app Kumu.
Paulo popped the question, "Jojowain or totropahin mo ba ako? (Will you be my girlfriend or my friend?)." Janine balked, but answered "yes."
Of course, this is for the just-concluded romantic series. More importantly, it's for families still suffering after Typhoon Odette wrecked havoc in Visayas and Mindanao last December.
"Truth or Dare" raised a whopping P109,140.50. Not bad for a one-night, two-hour fund-raiser. That's a big help for thousands of families desperately trying to pick up the pieces and start the year with even a glimmer of hope.
RELATED: 'Type mo raw ba ako?': Paulo Avelino teases Janine Gutierrez