My Sondheim songbook
December 4, 2021 | 12:00am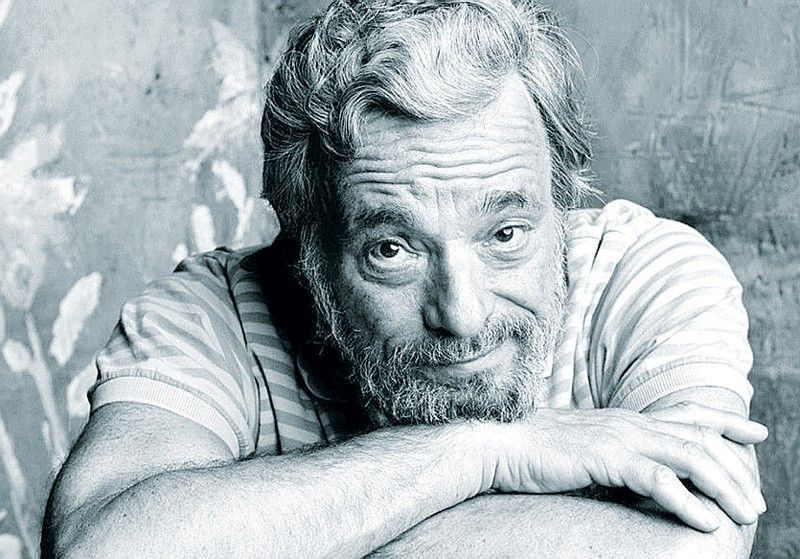 I wonder if Stephen Sondheim got the chance to watch the new version of the musical, West Side Story. It would have been nice if director Steven Spielberg had treated the genius of musicals to a screening of the picture before he passed away. Whether he liked it or not, a Sondheim comment would have been most interesting.
That brings me back to the beginnings of West Side Story way back in 1955 when composer Leonard Bernstein was working on a new adaptation of William Shakespeare's Romeo and Juliet in a modern setting. The young lovers were being kept apart by warring gangs in New York.
And I wonder what made Bernstein decide on the 25-year-old Sondheim to do the lyrics when he could have had his pick of experienced writers? Maybe Bernstein saw something in the kid and he was later proven right.
I grew up with the music of Rodgers and Hammerstein, The Sound of Music, Lerner and Lowe, My Fair Lady and in some instances Loesser, whose Guys and Dolls I still like a lot. But although I walked out of the theater stunned after watching West Side Story with my mother, it took me a while to warm up to Sondheim.
I still have doubts to this day. His musicals are too sad. A Little Night Music. Too twisted. Into the Woods. Too dark. Passion. What was he doing with characters based on real-life assassins like John Hinkley Jr. and John Wilkes Booth? Assassins. And why would anyone want to watch a musical about a barber who provides human cadavers to be turned into meat pies. Sweeney Todd, etc., etc.
But then, no matter how sad or how weird his shows are, it is a fact that Sondheim leaves no audience untouched. And to top it all, I have also realized that his usually unpredictable songs with unique melodic turns can be so addicting.
I have even developed this habit of listening to all versions I could find of my favorite Sondheim songs just to find out how the interpreters would phrase the melody and the lyrics. Try Judy Collins and then Frank Sinatra singing Send in the Clowns.
The song is sad. Strange. But in the end. Poignant. Beautiful and unforgettable. Most of all. Real. Just like almost everything Sondheim.
"…Don't you love a farce/ my fault, I fear/ I thought you'd want what I want/ Sorry my dear/ but where are the clowns? Send in the clowns/ Don't bother/ They're here." Send in the Clowns from A Little Night Music.
"…And cursing and crying/ And turning and reaching/ and waking and dying/ And no, not a day goes by/ Not a blessed day/ But you're still somehow part of my life/ And you won't go away/ So there's hell to pay/ And until I die/ I'll die day after day after day/ After day/ After day after day after day/ Til the days go by…" Not a Day Goes By from Merrily We Roll Along.
"…All afternoon doing every little chore/ The thought of you stays bright/ Sometimes I stand in the middle of the floor/ Not going left, not going right/ I dim the lights and think about you/ Spend sleepless nights to think about you/ You said you loved me or were you just being kind? Or am I losing my mind." Losing My Mind from Follies.
"…No one's gonna hurt you/ no one's gonna dare/ Others can desert you/ Not to worry, whistle, I'll be there/ Demons will charm you with a smiIe/ For a while/ But in time/ Nothing can harm you/ Not while I'm around." Not While I'm Around from Sweeney Todd.
And to sum up, let us all say thank you to Sondheim his way. "…Thanks for everything we did/ everything that's past/ everything that's over/ too fast/ none of it was wasted/ all of it will last/ everything that's here and now and us together….We had a moment, a marvelous moment…" With So Little to be Sure Of from Anyone Can Whistle.
Sondheim passed away last Nov. 26 at the age of 91.