New finds in Kanto Canta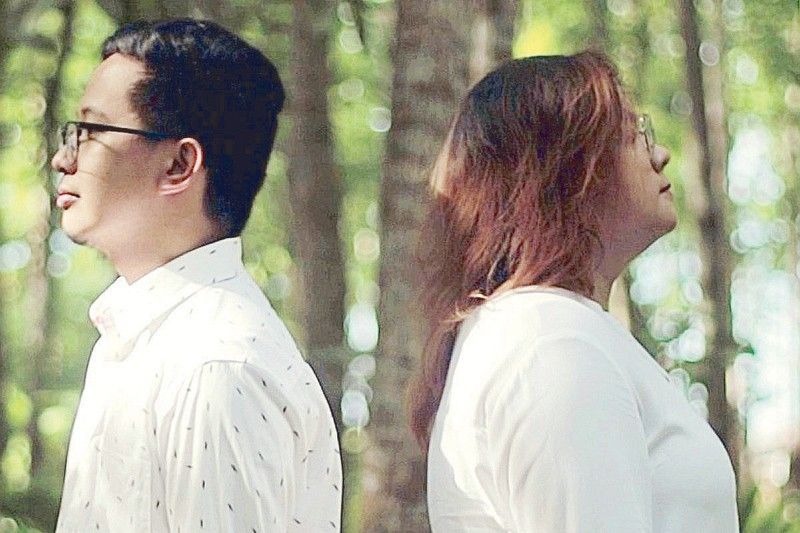 First off, I think the organizers of Kanto Canta, which is the Cultural Center of the Philippines (CCP), should rethink the name of their online songwriting competition. There is no question about the suitability of the name. It is also easy to understand and easy to remember. You get instantly that it is about music. But I think there is a problem.
Kanto Canta sounds too much like Cantopop. You may have forgotten but long before K-Pop happened, there was already Cantopop. The name means Cantonese Pop Music and it was huge back in the '70s and '80s. It is pop music, which originates from Hong Kong and uses the Chinese Cantonese language. Some of the big Cantopop stars were Jacky Cheung, Teresa Teng, Andy Lau, Aaron Kwok, Sam Hui, George Lam, Roman Tam and Sammi Cheng.
Come to think of it though, with so much K-pop around us, does anybody still remember Cantopop? That is a pity because Cantopop made great recordings that others, including us, tried to imitate. But my Cantopop memories aside, it is great to know that CCP through its Kanto Kultura Division has gotten into a search for not just new pop compositions but those with local color.
Heaven knows, the local music industry can use any kind of boost these days. Neglected, as far as the government is concerned, has been the situation of the local music industry for many years now. This is really unfortunate since pop music has so much potential for revenue generation and global success.
Anyway, here now is Kanto Canta, which is a big help as far as giving unknown groups a chance to be heard. That is what every musician dreams of, for people to listen to their music. Music unheard is not music at all.
Because it is a competition initiated by the CCP, Kanto Canta is different from the usual songwriting contest. Its goal is to promote the Filipino language and the use of indigenous musical instruments, like the bandurria, kulintang, kubing, etc. in pop music. Therefore, all entries to the contest must include native instruments in their arrangements. Entrants must follow these rules.
They did and how! Kanto Canta ended its first year with 15 top entries, all of them unmistakably Pinoy. All of them are amazing, innovative pieces of creativity. From theater companies to pop groups to bands in a home studio, they all turned out original songs that showcase true Filipino sentiments through arrangements using various native instruments.
You can now check out the results on all digital platforms, Spotify, YouTube, perhaps also Apple, Deezer, etc., where the finalists have been uploaded by the distributor and publisher, Widescope Entertainment. You will surely be surprised and proud with the results. We can do this.
The winners were announced last June 30. The first prize winner was Tahanan by Letrang Norte from Cagayan; second prize went to Reseta by Abel from La Union; third placer was Pag-ibig Ang Tulay by The BrattCave from Las Piñas; fourth prize winner was Anihan Na by IMCC Kapagintaw Ethno Rock Band of Lanao del Norte; and the fifth place was Bakit Sa 'yo Pa Rin by the Far East Bronxx of Taguig.
The rest of the finalists were Alab ng Sining by Teatro de Santa Luisa; Buhay Kubo by the Midnight Project; Drayb by 1:07 Productions; Istorya ng Bangka by Musikatektica; Kabataan, Awitin Mo by Lakbay Santa Marcela; Ngiti by Up High; Padayon by Kuntaw Mindanao; Simulan Natin by Noel Bernaldo; Tinabangay by Alex Lim; and Ugatin by Baybayu.
This is a great showing for Kanto Canta on its initial venture. It is also heartening to know that our singers and songwriters have been given this opportunity to show their talents. I know Kanto Canta songs require getting used to. Some of the finalists will not make it through the door of most record companies. But worry not, all musicians out there, the Kanto Canta is here and eager to listen to your output no matter how different it sounds.