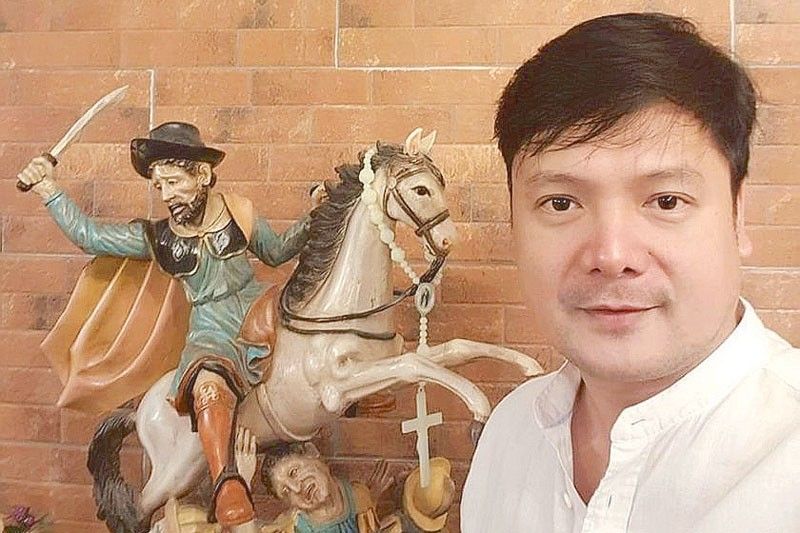 Leandro Baldemor: The actor is a sculptor
Long before Derek Ramsay thrilled every other girl with his sexy physique, there was Leandro Baldemor who ruled the sexy universe. Back in the '90s, it will be remembered that Leandro sizzled on the big screen, where he virtually held the fort as the ST (Sex Trip) star of his generation.
Seeing his beefcake poses, Leandro proudly displayed his enviable body on the limelight, in magazine pictorials, on giant billboards in Manila and even the provinces. He was everywhere and all over, titillating girls, guys and all the others in between.
Leandro apparently made hay while the sun shone then. He lost no time in grabbing the opportunity denied to many and maximized the chance not given to others. However, little did everyone know then that Leandro comes from a family of artists. His paternal grandfather, Venerando Baldemor, started doing wooden slippers or bakya and even exported them to Japan. "He was the one who started exporting in Paete, Laguna, where our family hails from," Leandro says of his grandfather.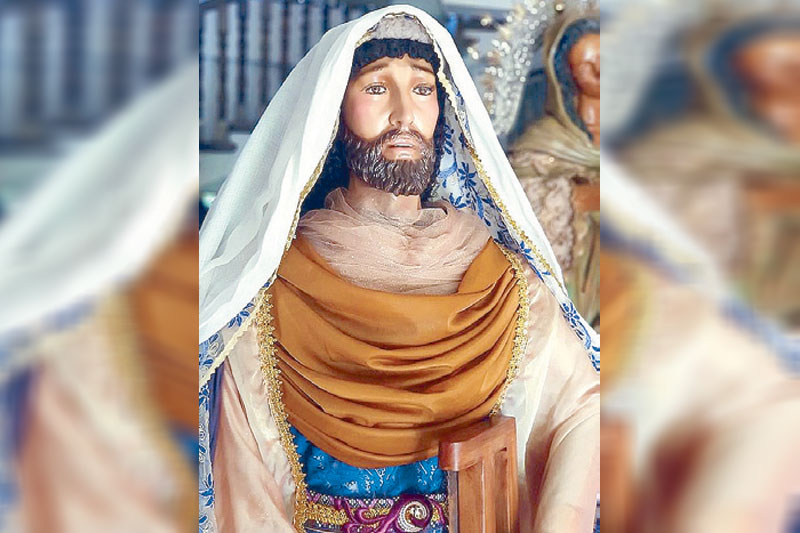 His father, Wallie Baldemor, has a handicrafts business also in Paete. Painter-sculptor Manuel Baldemor is Leandro's cousin. As the third-generation artist in his family, Leandro, when not busy acting in front of the cameras, is carving wood and sculpting images in his gallery in Paete. "Since I was a child, I grew up knowing and learning that business," Leandro discloses. "Once you are a good carpenter, you can really start to work and have a good job."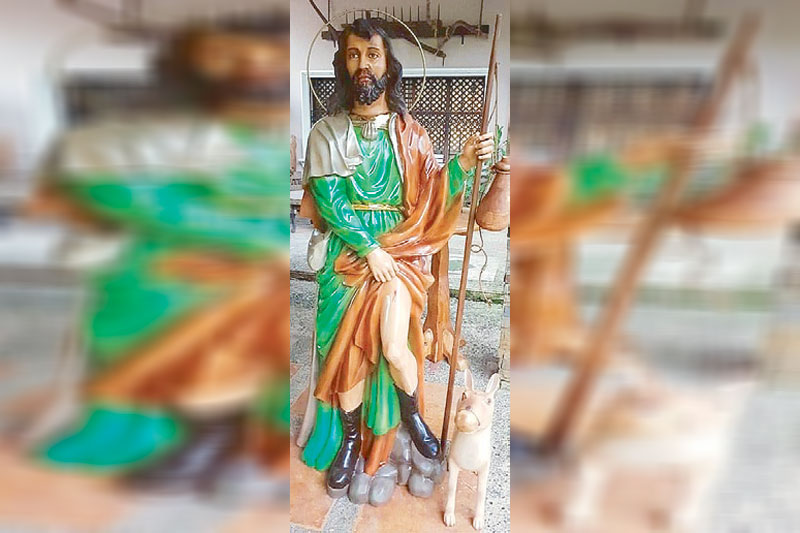 Wood carving is an art that has been passed on from one generation to the next in Leandro's family. For 12 years now, he has been earning a living through his Paete Handicrafts in Laguna.
The eldest in a brood of four children, Leandro lives in a house in Paete with his family. He has three children. The eldest is now 21 and is as old as his youngest sibling. His parents, as well, as his other siblings live in another house, also in the same town.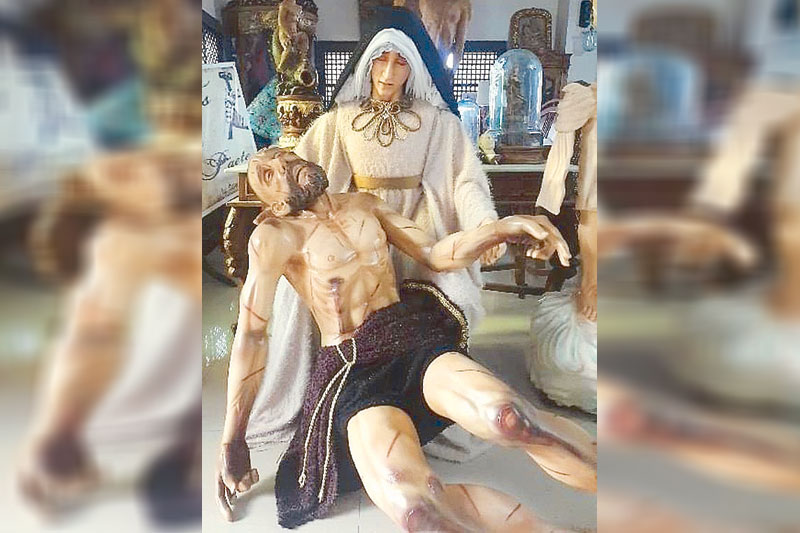 Leandro started with carving wooden furniture. "You only need a hammer and a saw to make something and be productive," Leandro grants. "Your skill is your investment. I know the smell of wood even from a distance. Even with my eyes closed, I can easily make furniture."
However, competition prompted Leandro to give up furniture-making that also became not-so-profitable for him eventually. He later shifted to doing religious images. Priests all over the Philippines, from as far as Visayas and Mindanao, became his clients and eventually his friends, who commissioned him to do images.
"I focused on doing images," Leandro says. "We do made-to-order ones for our customers. Prayer became my important key to this business when I started 12 years ago. I guess I was really born to become a businessman."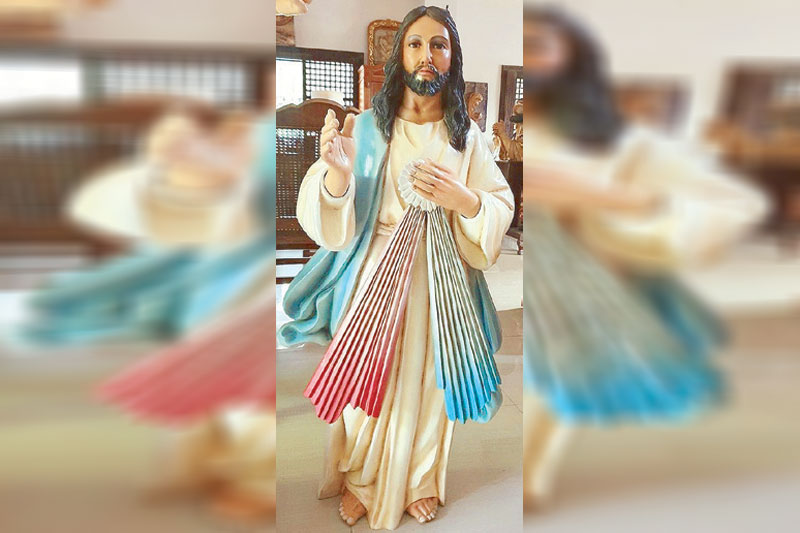 In his Obras de Paete Gallery, Leandro proudly displays some of his art creations. He has 20 workers who are busy in the workshop and working areas. The gallery has since become part of the Department of Tourism's (DOT) go-to destinations in Laguna.
"The gallery being included in the DOT destinations helps us a lot," Leandro maintains. "We get a lot of visitors, especially students. Social media has also been a great help to creating awareness about our business and our products."
Leandro regularly accommodates students in his gallery, where he gives demonstrations on woodcarving, paper mache and even painting. Like most non-essential businesses, Leandro's Paete Handicrafts was closed during the lockdown, when they had no clients. Still, he opted to be productive. "Nag-treat ako ng kahoy," he offers. "To prepare for our next order."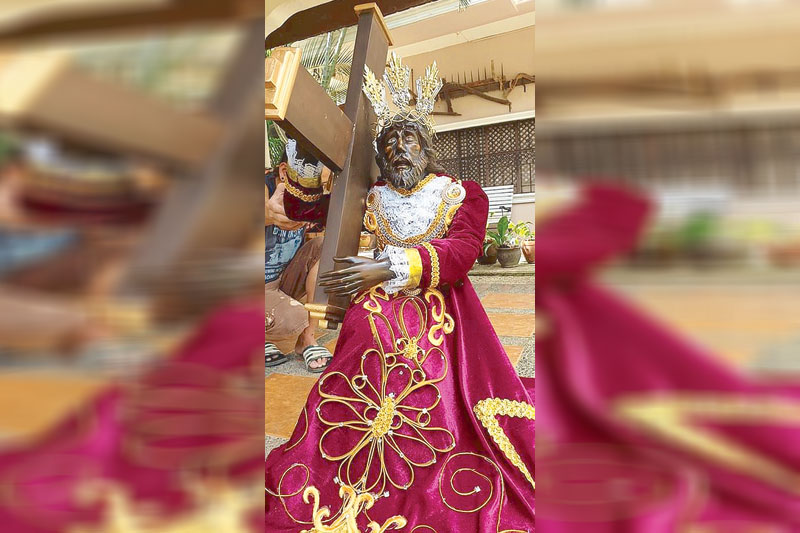 Born in Manila and raised in Laguna, Leandro was only 18 when he was discovered by Bobby Yalong at the Kamuning Health Center, where he was taking up his internship for his nursing degree at De Ocampo Memorial College. Bobby eventually acted as his manager.
When Leandro got his showbiz break, he did not pass up the opportunity. "I was on duty when I was discovered," Leandro shares. "I finished nursing in eight years. I nearly became a doctor sa tagal (laughs). My mother would not stop reminding me to enroll every semester."
It was Seiko Films producer Robbie Tan, who gave Leandro a break on the big screen. He did a string of sexy films in the ST (Sex Trip) genre. He did not mind doing sexy roles in most of his films, subsequently making a name for himself.
Now 45, Leandro is best remembered as the sexy male star in the '90s. He made his big screen debut back in 1996 in Abbo De la Cruz's Sariwa, which had Priscilla Almeda in the title role. That same year, Leandro was paired opposite Rosanna Roces in De la Cruz's Patikim ng Pinya.
One of Leandro's last big screen appearances was in Maryo J. de los Reyes' Bamboo Flowers, shown in 2013. Before the pandemic broke out, he was working with Alden Richards in the GMA 7 teleserye, The Gift.