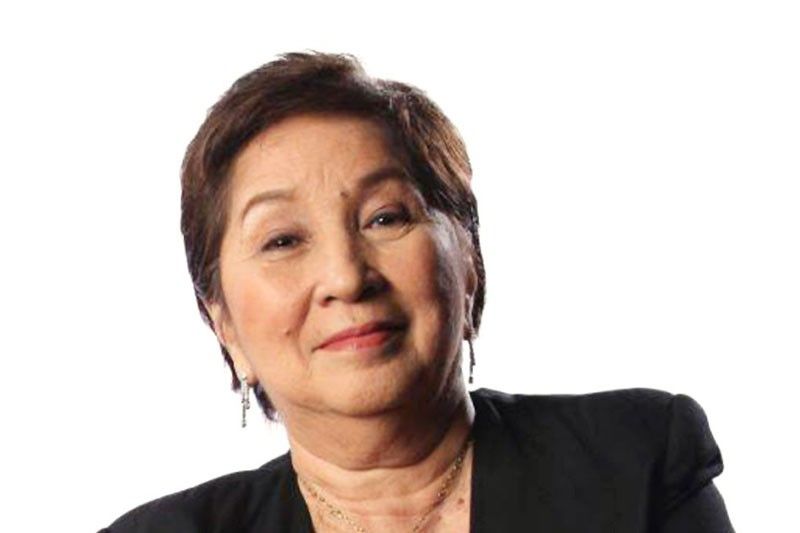 rediscovered that I could fix my house pala. Before (my study) was a black hole! Full of papers, etc., etc. All my shoes were out there. Really! COVID allowed me to fix it,' said Prof. Winnie Monsod, who hosts the new program Newsmakers under the banner of GMA News TV's New Normal: The Survival Guide. And amid the decluttering, she rediscovered something she didn't know she had. That is, instant 'sweldo' for cleaning the house, amounting to a total of P100,000, stashed in nooks and corners of her room. 'Hindi ba nakakainspire 'yun (laughs)?'
What Mareng Winnie rediscovered in own home during quarantine
Kapuso host Winnie Monsod takes on the new normal in television work with a "survival guide" for viewers to stay informed, safe and well amid the fake news this time of COVID-19.
Mareng Winnie, as she's fondly called, hosts Newsmakers, one of the new shows under the banner New Normal: The Survival Guide, to be launched on the week of July 20 on GMA News TV, from Mondays to Fridays, 8:30 p.m. after the 24 Oras simulcast. Described as GMA News TV's first daily magazine program conceptualized with the "new normal" in mind, the week-long line-up hopes to somehow help viewers "navigate this new way of living through information and practical solutions."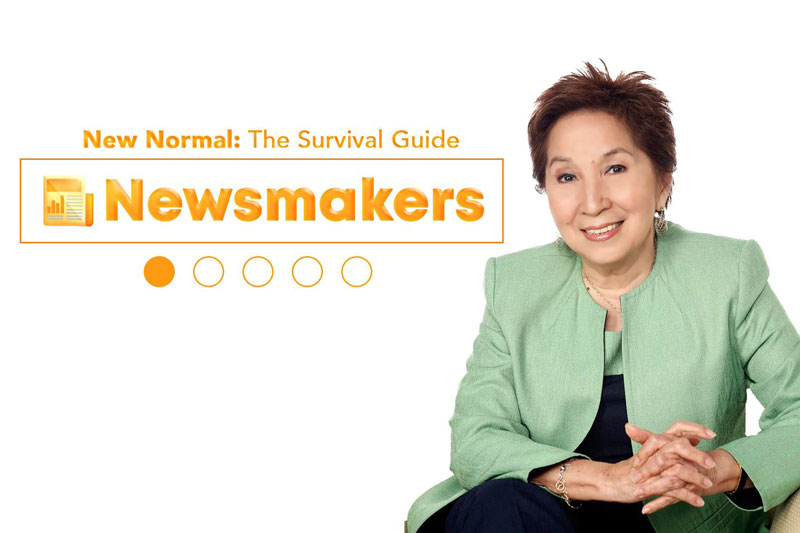 The Bawal Ang Pasaway host does the Newsmakers every Monday, starting off the week with a lowdown on the hottest issues and interviews with people in the headlines via online video-conferencing.
"You know, in the new normal, it is even more important that we have proper information, not false information… That's what I'm trying to do in this show. We talk to the experts, and I want them to tell it straight. In the few shows that we taped already, it looks like it's doing alright," she told a select media over a Zoom interview, where she was joined by Kara David and Susan Enriquez, hosts of the other New Normal shows Bright Side (Tuesdays) and Pera Paraan (Wednesdays), respectively.
But it's not all serious, Mareng Winnie noted, there's also fun with her take on viral videos, trends and apps such as Netflix, Tiktok, online courier services, among other things that used to be alien to her as a senior citizen.
Aside from teaching herself to be more tech-savvy, The STAR asked the Economics professor and opinion columnist if she has (re)discovered any survival skills during the quarantine period.
Mareng Winnie said, "I rediscovered that I could fix my house pala,"pointing out the background of what appeared to be the study room of her Metro Manila home. "Before, this place was a black hole! Full of papers, etc., etc. All my shoes were out there. Really! COVID allowed me to fix my study."
She continued, "I fixed my bathroom because my bathroom and sink, hindi ko na nagagamit kasi punong-puno with so many things. I fixed the faucet. My goodness! You know, there are good things that happened to people who work like that."
The biggest surprise though was discovering money while decluttering.
"Aba, nakakita ako ng P10,000 sa isang lugar. Nakakita ako ng $650 anduduon sa likod," she revealed. "And that's not all! Because I'm fixing all, all, all my drawers. All! And then, I found P25,000. But the best (was) in my own drawer, where you have your underwear and all that. I made halungkat. I found a thousand dollars! Sabi ko sa kanila, ang sweldo ko for cleaning house. Hindi ba nakaka-inspire 'yun (laughs)?"
In reaction, Kara jokingly offered to clean her house while Susan said it reminded her of the '80s sitcom John En Marsha, where John (played by the late comedy king Dolphy) had a rich mother-in-law who'd instruct a househelp to just sweep peso bills off the floor every time the family needed money.
Mareng Winnie, on the other hand, said she doesn't know where the money came from but she's certainly happy with her find that amounted to over P100,000 in total. "When I told my children about it, inggit na inggit sila. Sabi nila, 'Mommy, you should have done this before.' I said, 'If I had done this before, I will not have anything now,'" she said, further musing that during this quarantine period, "I became a better wife and better housekeeper!"
She was also asked how she finds the new normal of mounting a news and public affairs show. Breaking into a wide smile, she exclaimed, "Ay naku! I actually love the new normal! Hindi na mini-make-up, hair and all. It is so lovely, I just put powder... What can you do?"
According to her, the challenging part is the multi-tasking. "The one thing that is problematic to us, is that here I am, I'm the host so I'm zooming and then we have the producer and the director. They have to phone their own staff, take out their own equipment, bring in their own staff, naaawa ako sa kanila because there are only two of them.
"I told them, pwede ba make it three so that somebody else can help you. Because in the normal course of events, there's 20 of you in the room, now all of a sudden you're three... Then tuloy-tuloy, nobody's looking at me because everybody's already doing everything. But all in all, it's a better way of doing things."
As for how she's handling the tech aspects of Newsmakers and navigating through apps like Zoom for interviews, she said, "I'm old but I'm not that old (drawing laughter)!"
"I have been zooming for our anniversary, zoom for this birthday, zoom for that birthday. Namatay 'yung isa, zoom naman, zoom-zoom. So, I am very familiar with Zoom and I think it's fantastic! I mean here you are and you're in all different parts of the world and you're watching each other on the same day at the same time."
If anything, this is a "plus side" amid the pandemic. Mareng Winnie said, "This is the good part, the plus side of the new normal (brought about by COVID-19). I didn't realize it's gonna happen. Can you imagine you are watching the Pope (Francis) when he is saying Mass the same time he is saying Mass? Wow! Talagang more than this I cannot ask for."
(Other New Normal: The Survival Guide shows are Home Work on Thursdays, hosted by Tonipet Gaba and Rovilson Fernandez; and Family Time on Fridays by Drew Arellano, beginning July 20 on GMA News TV.)