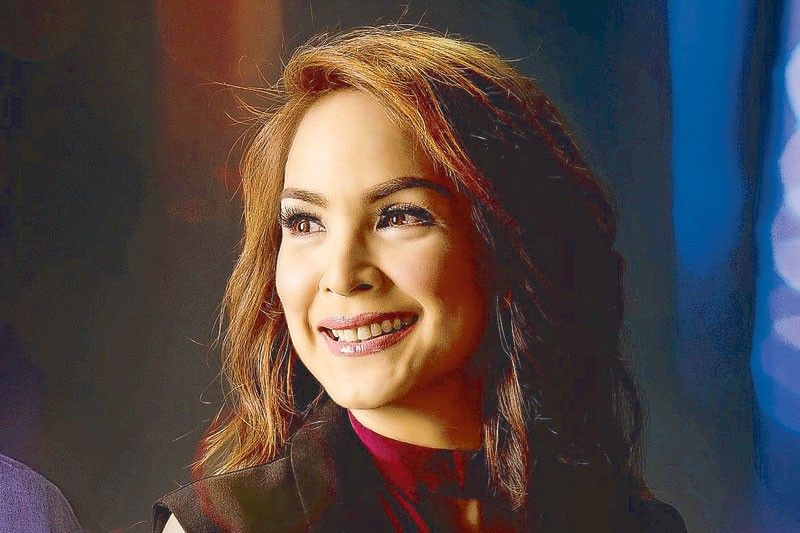 Jamie's Filipino translation of Tom and Robin Brooks' song Heal Our Land, which she sang during a turbulent period in our history not so long ago, is a relevant song in these uncertain times
Sing along with Jamie Rivera
FUNFARE
-
Ricky Lo
(The Philippine Star) - March 30, 2020 - 12:00am
Kung ang bayan ko ay mininikluhod
Sabay sabay sa pagsamo
Sa pangalan ko at tatalikdan ang di wasto
Sa langit diringgin ko, patawarin ang sala niyo
Sa tuwina'y diringgin ko, hihilumin ang bayan ko
Panginoon, hilumin mong bayan ko
Aming samo magbalik ang bayang ito sa'yo
Panginoon, dinggin at hilumin mong bayan ko
Patawarin mo't hilumin ang bayan ko
Kami po ngayon ay sumasamo
Dalangin ng aming puso
Sa pangalan mo maninikluhod
At tatalikdan ang di wasto
Aming Diyos sa Inyong awa
Patawarin sa'ming sala
At nawa'y kami'y dinggin
Bayan namin ay hilumin
It's a relevant song in these uncertain times, echoing the first stanza of the English original that goes: Lord, heal our land/Father, heal our land/Hear our cry and turn our nation back to you/Lord, heal our land.
"The message is similar to Heal The World, the song by Michael Jackson," said Jamie who has won awards (among them from the Catholic Mass Media Awards/CMMA) for praise songs she continues to write. "Those songs are appropriate for what the world is now going through."
Jamie quoted two stanzas from the MJ song: Heal the world/Make it a better place/For you and for me and the entire human race...There are people dying/ If you care enough for the living/Make it a better place for you and for me.
While in home quarantine and observing social distancing with her husband (so private that he'd rather that his name not be published; their only daughter, 23, is working in New Jersey, USA), Jamie has been busy uploading videos of her songs on her Instagram and Facebook accounts so that people can sing along with her and perhaps relieve their anxiety and nourish them spiritually and emotionally.
"I am inviting everybody to sing with me," repeated Jamie. "The songs are free, pwedeng i-download kahit sino."
What also preoccupies Jamie is minding their home, seeing to it that they have food good for one week (until the next trip to the market), "suweldo ng mga tao namin," and cleaning up the nook and cranny that were overlooked pre-COVID-19. "Linis-linis ng mga kalat-kalat."
And also, like most everybody, watching a lot of movies on Netflix, while checking on her daughter every once too often.
"I have watched the K-drama Crash Landing On You and Crazy Ex-Girlfriend and a lot more. I have spare time to watch some more," adding, "the situation makes you feel paranoid, nakaka-praning, so you have to keep busy."
Jamie's other song (already available on her IG and FB) is Only Selfless Love. The refrain goes: We call all families/Rise up and raise your hands as one/Come show the world the love that binds us all God's children into one/We call all families, share the treasure that's in your hands/What can save us now/What can lead us now/ What can make us all be one. And the chorus: Only selfless love, Jesus show the world that only selfless love can bring a hundred fold/Of fathers, mothers, brothers, sisters, homes where peace and mercy reign/Where faith and hope remain/Where life begins and ends in God's embrace/Calling all families, let's make it happen/Through only selfless love.
Okay, all together now, let's sing along with Jamie Rivera!
In praise of Nick Lizaso
Here's a rejoinder to Danny Dolor's Remember When (March 22, 2020 issue) feature about West Side Story in Rock directed for the Anti-Narcotics Foundation, Inc. by Nick Lizaso, head of the National Commission on Culture and Arts (NCCA), from Luis Bunag, stage set designer of that musical: "I'd like to add that Nick Lizaso is such an admirable and easy director to work with. He just lets your creative juices flow which made for a very harmonious and super productive relationship.
"The other plays that gave me the opportunity to be a part of were Man of La Mancha (Nick's project for Rolando Tinio's production that inaugurated the CCP), Flea in Her Ear, Rosencrantz and Guildenstern Are Dead, etc."
(E-mail reactions at rickylophilstar@gmail.com. For more updates, photos and videos, visit www.philstar.com/funfare or follow me on Instagram @therealrickylo.)