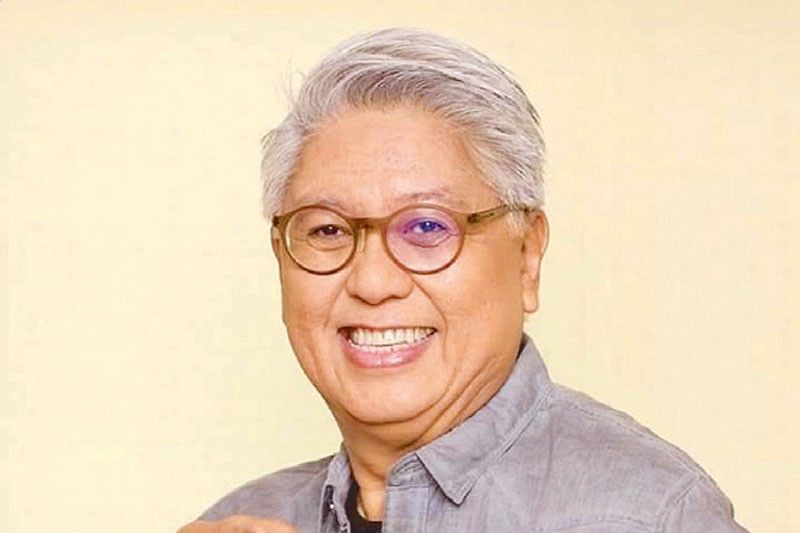 National Artist for music Ryan Cyabyab
Official Facebook pages
Songs that inspire in the time of corona
When life seems to be plummeting down to bottomless depths, as it is now in this time of the coronavirus, us humans cling to whatever can provide us with a semblance of normalcy. Like music. I know festivals have been cancelled. Also concerts. No shows are forthcoming. But thanks to modern technology, the internet is very much alive and is an excellent choice to conform with the required social distancing.
The new song releases still drop every end of the week. Concerts are taking place online. And I mean live, not videos of past events, although those are available too. Chris Martin of Coldplay just finished one. Next on tap is John Legend. Check out his Instagram account for the schedule. His wife, the lovely and funny Christy Teigen will be joining him. I am sure there will be more to come with the desire of everybody to make their fellowmen feel just a little bit better.
Hereabouts, Ryan Cayabyab, Mr. C himself, is doing his bit with Bayanihan, Musikahan, a Facebook Live concert series starting March 23. All set to join in the fun are Lea Salonga, Zsa Zsa Padilla, Jaya, Martin Nievera, Mark Bautista, The Company, Nyoy Volante, Raymond Lauchengco, Menchu Lauchengco-Yulo, Michael Williams and many more. This is an intimate show of great music that you can watch from home. That is even better than a VIP seat that can cost a lot and with no heavy traffic or parking to worry about.
You can star in your own concert, too. Karaoke evenings with friends are among today's forbidden delights. But you can sing at home, and belt out to your heart's content. You can also do this with your family, who are now all present and I am sure, eager for some diversion. Why you can even sing while washing your hands.
The song Happy birthday is the traditional time period for washing hands. That is what was drilled into our heads throughout childhood. That is how long you should rub soap and rinse your hands under running water to get them really clean. But there is no more need to get bored chanting several happy birthdays a day.
Gloria Gaynor is on Instagram washing her hands to the tune of I Will Survive. Then true-blue Disney Princess Lea Salonga recommends that you do a chorus of A Whole New World from Aladdin instead. Or maybe you can find your own song.
Now, the best relaxant ever is prayer, which is doubly potent when coupled with music. There are lots of inspiring tunes to choose from. But these past few days of total lockdown has seen the discovery of one very special song. This is the gospel ballad One Pair of Hands, credited to songwriters Billie Campbell and Mann Kurtz and recorded by Elvis Presley.
Then, a few days ago, it was suddenly there, circulating online, a beautiful assurance that when life goes wrong, we can put our faith in one pair of hands.
"One pair of hands formed the mountains/ one pair of hands formed the sea/ one pair of hands made the sun and the moon/ every bird, every flower, every tree/ one pair of hands formed the valleys/ the ocean, the rivers, and the sand/ those hands are so strong, so when life goes wrong/ put your faith in the one pair of hands.
"One pair of hands healed the sick/ one pair of hands raised the dead/ one pair of hands calmed the raging storm and thousands of people were fed/ one pair of hands said I love you/ and those were nailed to a tree/ those hands are so strong, so when life goes wrong/ put your faith into one pair of hands."
Thanks to one pair of hands, these too shall pass.