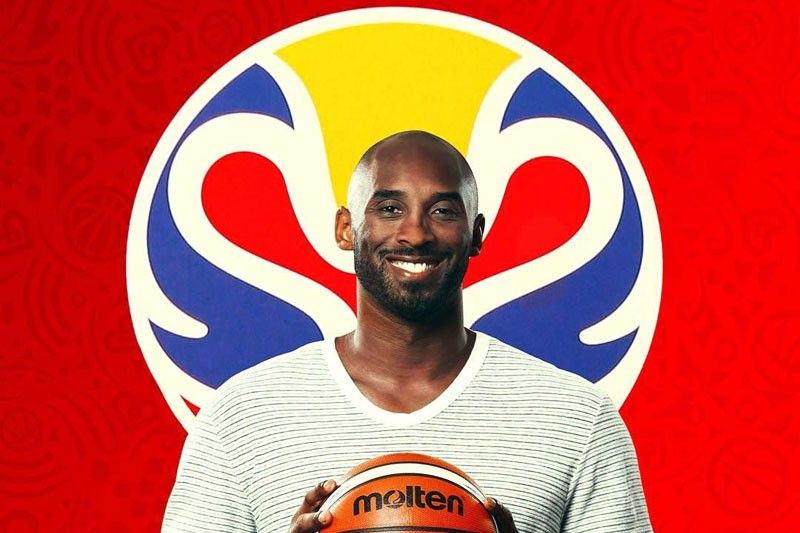 Diego on Kobe Bryant, his idol: I treasure my Kobe Bryant collection including shoes and jerseys. My biggest regret is not having seen him in person or watching him in action. I wear my Kobe Bryant shoes when I play basketball.
Diego in Kobe Bryant's footsteps
FUNFARE
-
Ricky Lo
(The Philippine Star) - March 12, 2020 - 12:00am
Almost two months after Kobe Bryant (and his daughter Gigi) died in a helicopter crash last Jan. 26, Diego Gutierrez is still in the mourning period, unable to totally move on.
"Kobe is my idol," Diego told Funfare, using the present tense in referring to the so-called Black Mamba, last Tuesday when he signed up with Leo Dominguez's stable of talents. "He will always be my idol. I treasure my Kobe collection of shoes and Lakers jerseys. I wear my Kobe shoes when I play basketball. My dream is to follow in Kobe's footsteps."
Diego grew up looking up to Kobe as his role model.
"My biggest regret is not seeing him in person or watching him in action because when my dad and I were in the States, Kobe had already retired. But I watched his games on TV. Always. We are Lakers fans. Sa local team, Ginebra kami. My dad plays basketball and he inspired me to be a player."
At 23, the son of Ramon "Monching" Christopher Gutierrez and Lotlot de Leon towers at 6-foot-flat. He plays a shooting guard in the Quezon City Defenders (QCD), managed by Lotlot and (second) husband Fadi El Soury, that competed in the National Basketball League (NBL). Diego graduated with a Marketing degree from the University of Asia & the Pacific (UA&P) and played with the varsity team for five years. Diego who, together with his sisters Jessica (older) and Maxine (younger), live with their dad in West Fairview, Quezon City while their eldest sister Janine is living independently. Lotlot and Fadi live in Parañaque City. "But I hardly feel their separation, hindi ko nararamdaman na umalis ang mommy namin because I see her very often."
Rayver Cruz, Janine's boyfriend, lives in Parañaque where Diego goes to play basketball with him.
"We click," he said of Rayver.
Janine also approves of Diego's non-showbiz girlfriend of three years.
Growing up with three sisters wasn't hard for Diego, except when they start having "girl talk" and he can't relate. "But my sisters are protective of me and supportive in whatever I do, at ganoon din ang parents ko."
Told that he looks more like his dad than his mom, Diego commented in jest, "Magagalit ang mommy ko." And then he laughed. He also sounds more like Monching, speaking in a voice so soft that the guys interviewing him would remind him to speak louder, please!
Also being managed by Leo are Lotlot and Janine.
"I thank Tito Leo for taking a chance on me. He's trusted by many stars. He has good relationship with his talents. He's someone our family can trust."
In the meantime, Diego lists basketball as his top priority, followed by singing (he has recorded a single in the US but is not yet allowed to talk about it), hosting and endorsing (products). He has appeared as guest in some shows (Celebrity Bluff, Eat, Bulaga!, All-Out Sundays, etc.) but considers acting as "something to explore…yet."
(E-mail reactions at rickylophilstar@gmail.com. For more updates, photos and videos, visit www.philstar.com/funfare or follow me on Instagram @therealrickylo.)