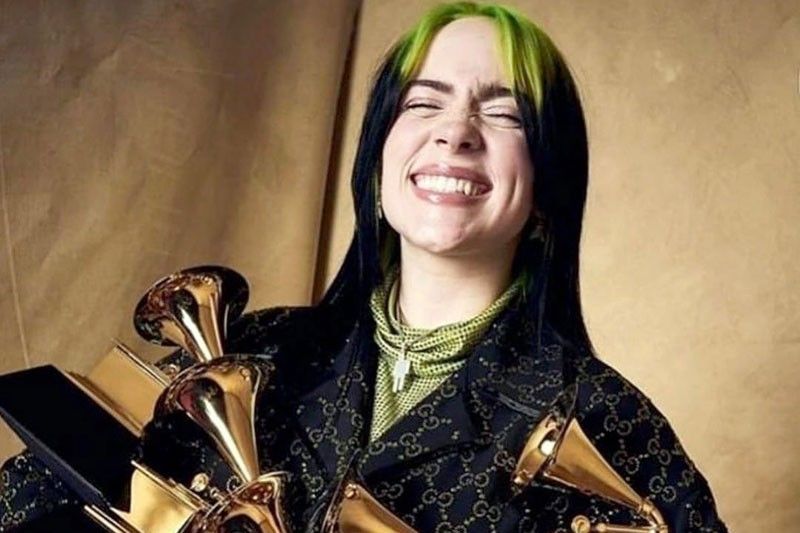 The Billie Eilish primer sounds familiar
Who is Billie Eilish and why has she become the most fascinating figure to emerge from pop music in recent times? She indeed is and she accomplished this by breaking every rule in the time established guidebook to stardom. And everybody now loves her for doing so, for being true to herself and showing the world who she really is. Eilish did not go the way of those who made it before her. She chose her own path and is now leading the way for others.
Not a day goes by, without finding something about Eilish in the media. The news we get about her is not the usual stuff dished out about teen stars. Eilish in only 18 years old. Like, which boy band member she is dating or how she got rid of her pimples or how she wants to be liberated from her parents. We hear nothing of that sort. They do talk about what she is wearing, Gucci and very hip, her lipstick, hairstyle and colorful talons. But most of all, what we learn about her are important accomplishments that other artists double her age would die for.
Like last week, the big news about Eilish was the release of No Time to Die, the theme song for the James Bond movie of the same title which will be Daniel Craig's last turn as 007. Eilish composed and produced the recording together with her brother Finneas O'Connell. Much is being played up about how Eilish is the youngest artist ever recruited to do a song for the much-loved franchise. Adele, who did Skyfall for James Bond eight years ago, was the youngest at 21 until Eilish came along.
No Time To Die is a melancholy, very dark pop ballad that is definitely in Eilish's style but is also steeped in the James Bond tradition of being daring, sexy and dangerous. The song is incredible. Truth to tell, Eilish sounds like she would have made one showstopping torch singer had she been born decades earlier. But it is now her time and she is doing music her own way.
Eilish was asked for a song for a James Bond movie and she came up with one but without throwbacks to former Bond singers like Shirley Bassey or Tom Jones, Paul McCartney or even Sam Smith. Eilish did her own take on James Bond but just like what has been happening to her these days, Bond and her music fused together perfectly. Oh, Craig is the only James Bond that Eilish has grown up with.
Billie Eilish Pirate Baird O'Connell was born on Dec. 18, 2001. Her parents are actors Patrick O'Connell and Maggie Baird. She was raised a vegan, which means eating no food derived from animals. She was home-schooled and given encouragement about artistic expression from a young age. Eilish and Finneas started writing and producing recordings at home while only in their early teens. After a few well-received singles and an EP, Don't Smile at Me, she released her Double Platinum selling album When We All Fall Asleep, Where Do We Go? in March 2019.
Where Do We Go? became the highest-selling debut album of the year. It became doubly sensational because it was written and produced in its entirety by kids like Eilish and Finneas at their home in Los Angeles. The cuts included are !!!!!!!!; Xanny; You Should See Me in a Crown; All the Good Girls Go to Hell; Wish You Were Gay; When the Party's Over, 8; My Strange Addiction; Bury a Friend, Ilomilo, Listen Before I Go, I Love You, Goodbye and bad guy, which became her first No. 1 seller.
Eilish's first album made her the youngest artist in history to be nominated for six Grammy Awards, including four in the major categories. These were Record of the Year, Album of the Year, Song of the Year and Best New Artist. She won in all of them and again made history as the youngest and the first female to win all those Grammys in one night. She also won for Best Pop Vocal Album, while big brother Finneas took home the Producer of the Year and Best Engineered Album Non-classical Grammys. By the way, he is only 19 years old.
On the way to the Grammys, Eilish was named Billboard's Woman of the Year and bagged two trophies from the American Music Awards and three MTV Video Music Awards. Aside from No Time to Die, Eilish latest is everything i wanted, a song about sibling love that she co-wrote with Finneas. Check out the compelling video that she directed.
For a closer look at what makes the iconoclastic Eilish tick, check her out at the Mall of Asia Arena (MOA) in Manila for the Where Do We Go World Tour on Sept. 5. Finneas will be coming along.