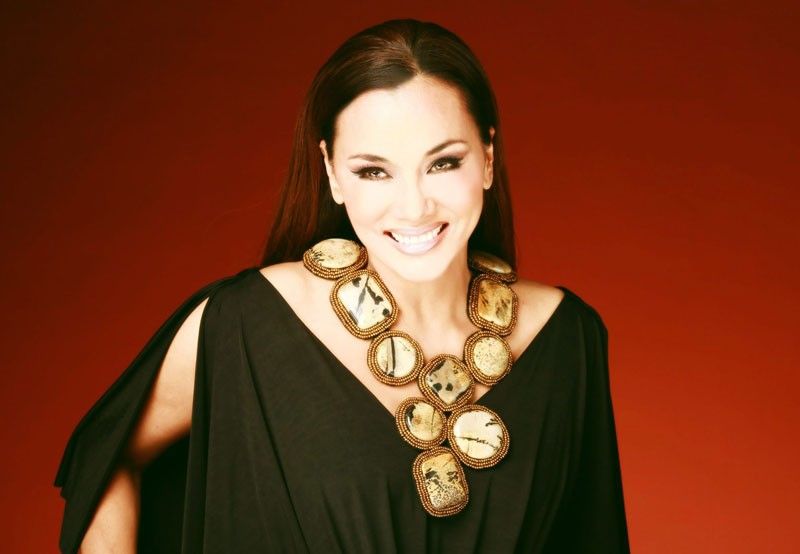 Kuh Ledesma showcase the songstress in them in Diva2DiValentines
Zsa Zsa, Kuh do Diva2Diva Valentine's collaboration
Jerry Donato
(The Philippine Star) - January 26, 2020 - 12:00am
MANILA, Philippines — "Yeah, it is," Zsa Zsa Padilla gave her nod of agreement when asked if collaboration between and among artists is a healthy endeavor in an interview with The STAR. "I feel that there's also an element of surprise, especially if it is unexpected, a collab like (you have the feeling of) woohoo, really? For example, if you sing a sample from a rap song and stuff like that. It is nice, especially if it is done well. That could also be a recipe for disaster kapag hindi maganda (yung pagkakagawa)."
A well-done, well-crafted musical collaboration is what Zsa Zsa and Kuh Ledesma can only deliver in their pre-Valentine's Day showcase titled Diva2DiValentines on Feb. 13 at the Manila Hotel's Tent City. Since it is done by the Divas, a memorable night of singing is only bound to happen.
"With Kuh, when we started our Diva2Diva, it was easy because we basically liked the same songs, we catered to the same type of audience," recalled Zsa Zsa of the tandem, which took off in 2002 at the Philippine International Convention Center. "So parang hindi mahirap mag-isip ng materyales… We also have similar (singing) styles."
That is why there's no point of adjustment in the years they have been collaborating. It has been a smooth-sailing creative work as one may put it. Perhaps, their rapport also defines what real divas are made of. They can work with other artists and blend well musically.
Proof to the sustainability and appeal of Diva2Diva is the shows it has mounted here (like Bacolod) and abroad (Australia, Canada and the US). Zsa Zsa shared that they are on their third year of touring the US. In fact, they have performed in 40 cities. Diva2Diva has become a musical brand.
"What we do is, we would just add new songs, like in this particular show. We have our own acts. We have more duets because of our Diva2Diva album," she said. "We add new production numbers."
This was also echoed by Kuh in the group interview, saying, "We have actually toured and the show in the tour has been very successful and people love it. Siguro kung mayroon man kaming babaguhin, we will add new songs, especially, this is a Valentine show, yung mga mas talagang makabagbag damdaming love songs."Again, they have albums to cull songs from and curate a collection that fits the occasion. "There will be new songs," added Kuh. "Hindi naman lahat very new, we have Broadway, me and Zsa Zsa will (do) Broadway."
What is clear is, that the audience will go down memory lane with Zsa Zsa and Kuh through a "survey" of music from the '60s, '70s, '80s and '90s. These also reflect their preferences of solo and group artists of this and that era. As a wont, the Divas will have their spot numbers that showcase their song choices, and duets, which let concertgoers experience the power of two, like what happens when the Divine Diva and the Pop Diva meet.
Zsa Zsa and Kuh are not the only ladies who will grace the stage. Nanette Inventor and Mitch Valdes bring their own brand of comedy to complement the music.
"To break the fantastic singing, they put me and Nanette in," said Mitch, who, along with Nanette (famed also for the Doña Buding sketch), can make fantastic singing as well. "Kuh and Zsa Zsa are fantastic comedians." This is based on "the way they do their spiels; the audience laughs," she added.
"Even in our music, there's comedy," shared Nanette, "(in the) production numbers, medleys, mayroong comedy rin ang mga yun."
The Diva2DiValentines four ladies will be placed in a narrative told through the songs and sketches.
"I have a sketch which I started here in the Philippines about the Filipinos, how we adjust to the environment abroad," said Mitch, "na very quirky. Nanette also has na nagtugma naman (that complements mine)." Nanette might also present her act about nose, "the type of nose you have," she said. "Relate na relate (ang Pinoy audience) sa abroad. Produkto ng siyensya, kapag nabangga, pasensya."
Even if there's a structure to organize the entertainment music-loving Pinoys will enjoy that night, expect the ladies to be in the moment. This comes easy and natural to them given their live performing experiences.
If there's one thing up-and-coming singers can learn from Zsa Zsa and Kuh's recording careers, it will be the reality that new singers should have their own original songs for these will carry them to the next generation, said Zsa Zsa, and aim for longevity.
Dinner for Diva2DiValentines is served at 7 p.m., while the show stars at 8:30. For details, call 09202868895 or 0917-8139065. It will also go to Pampanga on Feb. 14 at the Clark Marriott Grand Ballroom. For details, call 0917-5197680, 0922-8226917 or +63 45 5985000 (Clark Marriott).