Why parents and kids love Starla
January 12, 2020 | 12:00am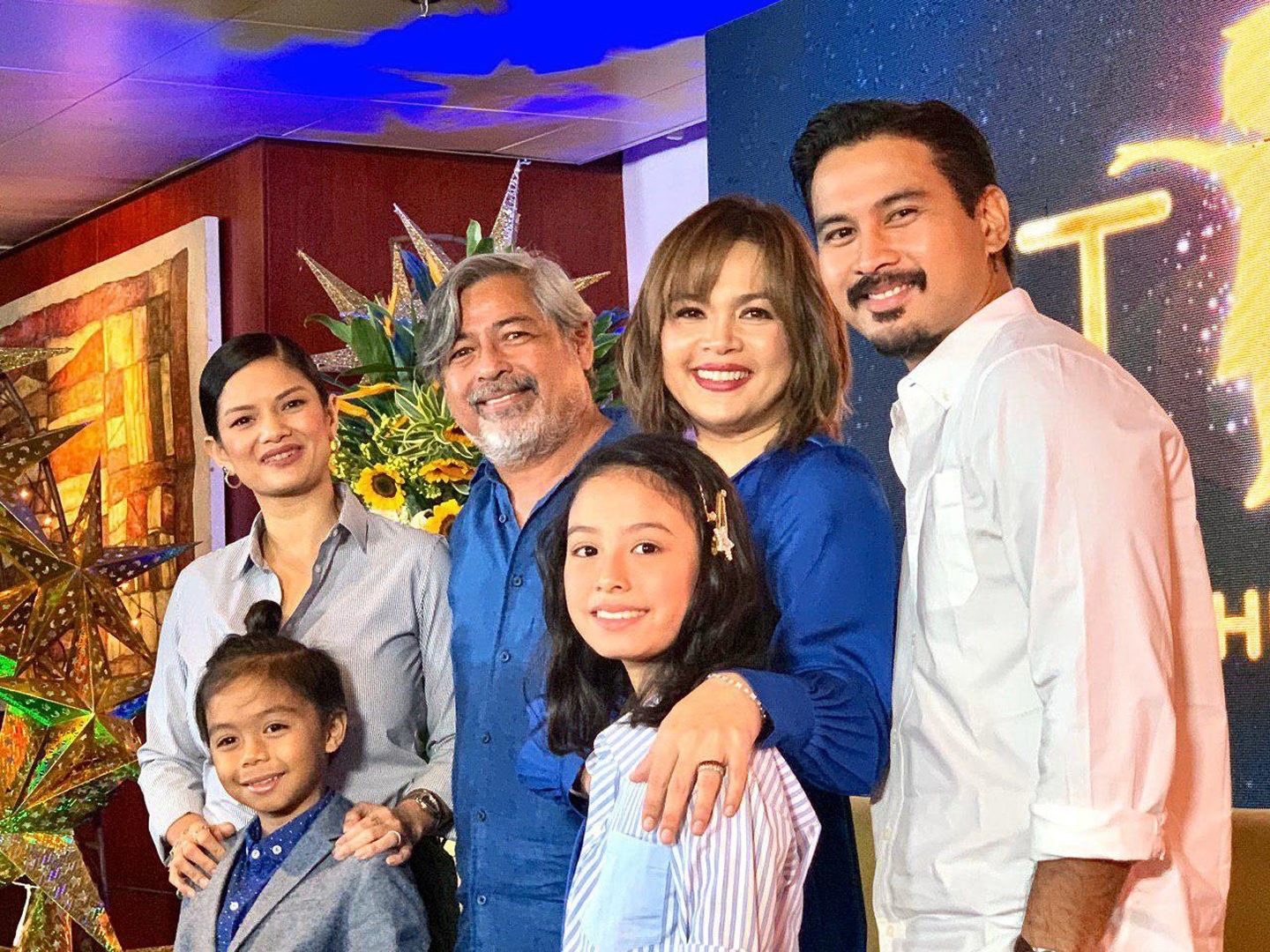 Once in a while, a TV series hits the right marks and ends up fulfilling from start to finish what it set out to do. Such is the case for Starla, Judy Ann Santos' comeback teleserye that ended 2019 and kicked off 2020 with impactful lessons we can all take to heart.
Anak TV chairman Edith del Rosario, a fan of the show, can attest to this. "Thank you, ABS-CBN, for giving us Starla. It warms the hearts of its viewers and makes the parents feel secure that what their children are watching is a good vehicle for values formation. I will miss it after it airs its final episodes," she said.
Edith regularly watches the show with her balikbayan grandson and delights in translating the dialogues of the characters for him to understand. Edith said his apo identifies with the character Buboy (Enzo Pelojero), a kid who may be too young but is smart enough to distinguish right from wrong. But what does Edith's grandson think of Dexter, the egotistical villain?
"That Dexter has gone too far" was his quick reaction to a scene that showed the devilish schemes of the telenovela's antagonist. "The children watching Starla easily saw the fight between good and evil. The producers succeeded in creating characters that took care of the program's values formation."
Even online, it's easy to find positive comments about the show and the values it imparts every night. Watching stars talk to each other in outer space in Starla is fun, but the show also taps into our humanity because we have been Teresa (Judy Ann Santos), Mang Greggy (Joel Torre) and Buboy at some point in our lives.
Teresa, for one, has a very relatable storyline. She is driven, ambitious and won't take no for an answer. An orphan who became a lawyer — we sure can learn from her success story. She harbored ill feelings and hatred towards her village folks for not helping her when she was left alone tendering to her ailing mother.
But when she later saw her neighbors in Barrio Maulap suffer from her vengeful plans and it all became too unbearable to watch, she questioned her motives. She had to ask herself, was it worth it?
It wasn't. And she did what she had refused to do for so long — she learned to look around, listen and open her heart to other people — and what she found was forgiveness.
After sabotaging the livelihood, resources and even safety of the community, she made a change of heart that ultimately led her to resign from the company that put Barrio Maulap in danger, let go of her pride and finally sought forgiveness from her father.
At the recent thanksgiving media conference, Judy Ann was asked what is her wish for everyone in 2020. "To have a forgiving heart," she said. "If you have a forgiving heart, good health and kindness follow. You are able to think, do and plan your life clearly. It is not easy to forgive, but if all of us can easily forgive even the deepest sin done to us, the world will be a better place."
In the finale week of the series, Teresa decided to come clean to the townsfolk, admitted to her evil plans and sought forgiveness.
And even though he is just a kid, we can learn a thing or two from Buboy, who with the help of Starla, orchestrated many miracles in Barrio Maulap in order to get it back on its feet, including treating the town's crops, restoring power to every home, healing a sick mom or defending a bullied kid.
He even taught Starla what constitutes a bad wish and a good wish and asked for good wishes only, fully knowing that just because a person can get something doesn't mean he has to.
Ultimately, Starla taught viewers forgiveness, empathy, hope, extending kindness to others. The whole Barrio Maulap also showed to us what neighbors should do — look after each other and help in any way we can without expecting nothing in return.
Judy Ann shared with TV Patrol that judging from the encouraging feedback the series has received from viewers, she declared Starla "a wish granted."
"I know that the series imparted good values to the viewers. It sparked hope in them and the kids, and they became kids at heart once again," she said.
As for Edith, she hopes that her grandson learns an important lesson from the show — "that wishes do come true if they come from the heart and if they are attuned to the perfect plan of Lola Tala, who represented God.