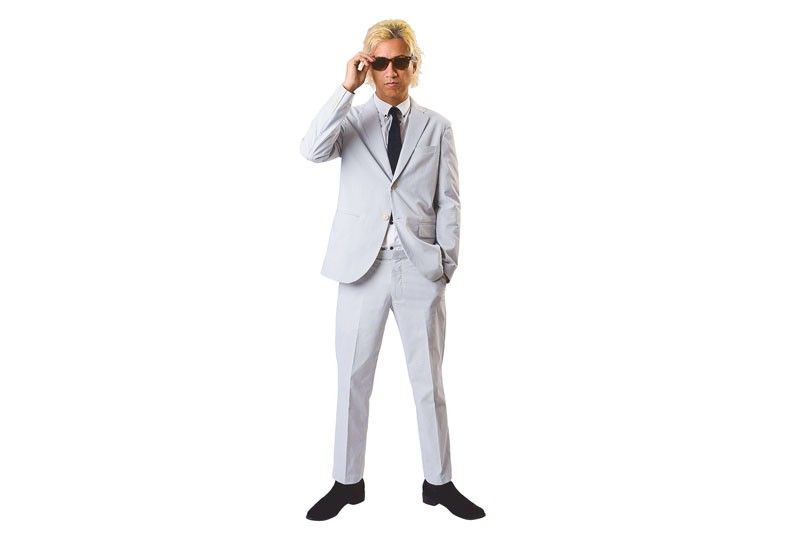 10 songs that mean so much to Ely Buendia
FUNFARE
-
Ricky Lo
(The Philippine Star) - November 18, 2019 - 12:00am
Is there a side of Ely Buendia "un-witnessed" by the public?
If there is, it will be revealed during his A Night At The Theater concert on Dec. 8, 8 p.m. at the Newport Performing Arts Theater in Resorts World Manila (RWM).
A spin-off of the recent success of RWM's hit musical Ang Huling El Bimbo (inspired by Ely's former band Eraserheads' hit song), the "one-of-a-kind" concert promises to treat the audience to "a generation's favorite songs."
Ely will be joined by some of the El Bimbo musical's cast members in celebration of friendship and camaraderie that continue to endure through songs — Gian Magdangal, Oj Mariano, Jon Santos, Carla Guevara-Laforteza, Reb Atadero, Boo Gabunada, Topper Fabregas and Tanya Manalang.
Highlights of the show remain hush-hush so far, but for sure, the El Bimbo cast will reprise their characters to generate theater magic.
A Night At The Theater also features writer Dingdong Novenario with the direction of Jamie Wilson.
(Tickets for the concert are now available at the RWM Box Office at the ground floor of Newport Mall and all TicketWorld outlets. For more upcoming shows and events in RWM's Grand Fiesta Manila celebrations, visit www.rwmanila.com or download the RWM Mobile App.)
Meanwhile, here are the 10 songs that mean so much to Ely.
1. Superproxy — Francis M became a close friend of the band when we first came out and he turned us on to the Internet, which was what inspired the title. He also rapped on it, one of the first "collabs" in those days.
2. Alapaap — This caused a stir and we had to go to the Senate to defend ourselves. It was a nice little field trip, I've never been there.
3. Combo On The Run — This is the band's unofficial anthem. It tells the story of our first ever out-of-town gig. Lots of inside jokes.
4. Ang Huling El Bimbo — This song took us as far as New York to attend the MTV Video Music Awards at Radio City Music Hall. It was all our wildest dreams coming true. I had jetlag though, and was asleep half the time.
5. Poorman's Grave — I was heavily into The Smiths in high school. This reminds me of those days, trying to make something out of my life.
6. Fruitcake — The 'Heads were storytellers, and this was the time we wanted to really do something that no other band had done: Write a musical.
7. Spoliarium — This reminds me of the heavy partying days, where you test your youth and see how far over the edge you can go.
8. 68 Dr. Sixto Antonio Avenue — Another childhood memory song, this time of my days growing up in the streets of Pasig.
9. Balikbayan Box — This was about our first tour in the States, where lots of crazy stuff happened.
10. Tamagotchi Baby — We wrote this when we were invited by NHK Japan to perform in their cultural show. When we got there, they made us change the lyric to "tama sushi" because of copyright laws.
(E-mail reactions at rickylophilstar@gmail.com. For more updates, photos and videos, visit www.philstar.com/funfare or follow me on Instagram @therealrickylo.)