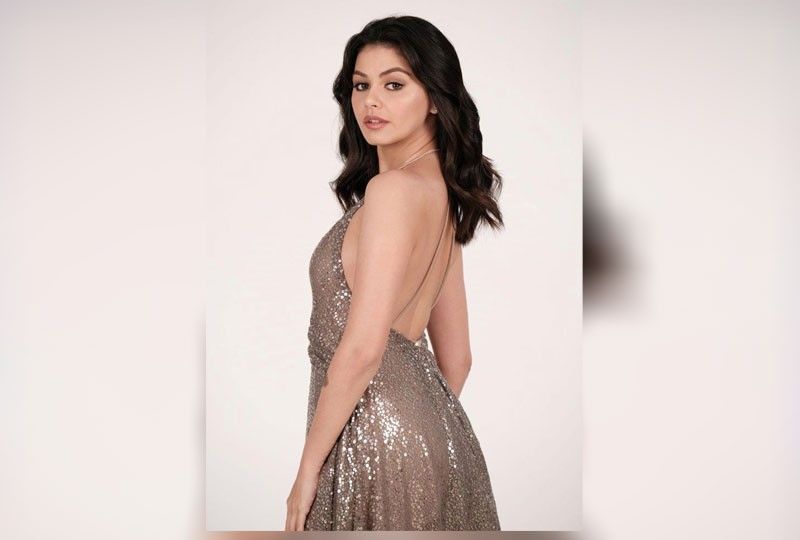 After essaying a timid sales lady in Rae Red's indie and winning the QCinema Best Actress plum for it, Janine Gutierrez will star in a romance movie opposite Paulo Avelino
Janine: After Babae at Baril, what?
Jerry Donato
(The Philippine Star) - November 13, 2019 - 12:00am
MANILA,Philippines — "I think she is the epitome of all the hassle and harassment that women go through every day from little (small) things to big things," Janine Gutierrez described the archetype her sales lady character represents in the Rae Red film, Babae at Baril, in an interview with The STAR, after its recent intimate screening. "Kahit isang bagay dun ay makaka-relate tayo, di lang naman babae (All can relate to some parts of the story, which is not gender specific.)"
Janine's simple, timid dramatis persona is thrown into a life in which male voice and gender stereotype are strong. She has to discover her strength in something that propels her to recovery and change.
Her role demanded Janine to traverse the identities of a marginalized, minimum wage earner to an empowered one. The actress just disappeared in the role, and what did emerge was a gun-toting woman on the path of revenge. That won her the Best Actress award at this year's QCinema International Film Festival. The plum was her first for a movie lead role, but second for film acting. Her first-ever was the Best Supporting Actress award from Urduja Heritage Awards for Dagsin.
"(The movie shows how you) will react to things (life) throws at you," she added. "(I think) totoong nangyayari (ito) sa mga tao (what is being depicted happens to real people), I feel that we might not have experienced it, but some people we know have gone through it (or they are in that situation). Perhaps it's (the movie) like (giving everyone) an example na may mga tao na ganito mag-react (to life situations), (while some) can rise above (them). The point of the movie is (for moviegoers to contemplate on) what (they will) do if they are in that situation (or in the shoes of the characters)."
Janine also saw a Lord of the Rings motif in the movie by saying, "Kapag napunta sa'yo yung baril, parang may kakaiba (itong) power, may kakaiba (itong) spell (When you get hold of it, you derive power from it and are under its spell). It's all up to you now how to handle it."
Aside from Janine's, this "possession" is shown in such characters as the young police, balut vendor and gangster member.
Babae at Baril also lets moviegoers think if life situations shape people or vice-versa.
"Literally, the title (speaks of the) two stories (in) the movie," shared Janine. "It's the tale of the woman and the gun, its history and origin (in terms of ownership like) saan (ito) nanggaling?, kung ano ang naging storya (nito) at kung ano ang naging impact (nito) sa mga buhay na dinaanan (nito)?"
From Dagsin to Elise and Babae at Baril, one can say that Janine has the acting genes to portray diverse roles. She said that she was proud to be part of these films.
"Since then, parang ayaw ko na ding gumawa na hindi ko gusto, na hindi rin makabuluhan para sa akin (it seems that I've been wanting to do projects that I like to pursue and I find meaningful to me)," said Janine of having done meaty roles. She sounded inspired to essay more roles that say about something and approximate the audience's lot in life.
"I feel super lucky," said Janine of starring in Babae at Baril during the group interview. "Sobrang nagpapasalamat ako na umabot sa akin yung script at ako ang nakagawa nung role. Ako gustong-gusto ko yun na (na-deglamorize), gusto ko yung iba yung itsura ko sa Instagram ko, sa mga red carpet (I'm grateful that I was tapped for the project and I really want to do a deglamorized role)."
She also shared with members of the press that winning the award was a dream come true but it never crossed her mind often. "I wasn't expecting anything," recalled Janine, who graced the awards to show support to the Babae at Baril production people. She didn't have an inkling of snagging the award. Janine would keep her expectations low when getting awards and securing projects.
What's in the pipeline for Janine is the mainstream, If We Don't Make It, with Paulo Avelino as leading man and Prime Cruz as director.
"It's totally different," Janine compared the new movie to previous works like Babae at Baril, "mas young, mas happy, mas kilig. I'm excited because it's another love story. It's a new role, which I haven't done before."
According to Janine, her character AM is idealistic. "The story begins when (my character and Paulo's Harold) are in college. Naniniwala siya na kapag may gusto ka at pinaniwalaan mo, makukuha mo yon. (My character believes that if one wants something and one's heart is in it, one will get it). It will show their growth from college to (the now). I can relate to her because she is my age. The characters are college best friends. (The narrative seems to revolve around the saying) timing is everything, parang ganun. Minsan may tao na kapag single ka, may girlfriend siya." If one may add, she is with someone when he is fancy-free. Janine and Paulo's characters will figure out how to stop this status quo.
And that sounds an interesting premise and Janine will never fail to deliver the goods.