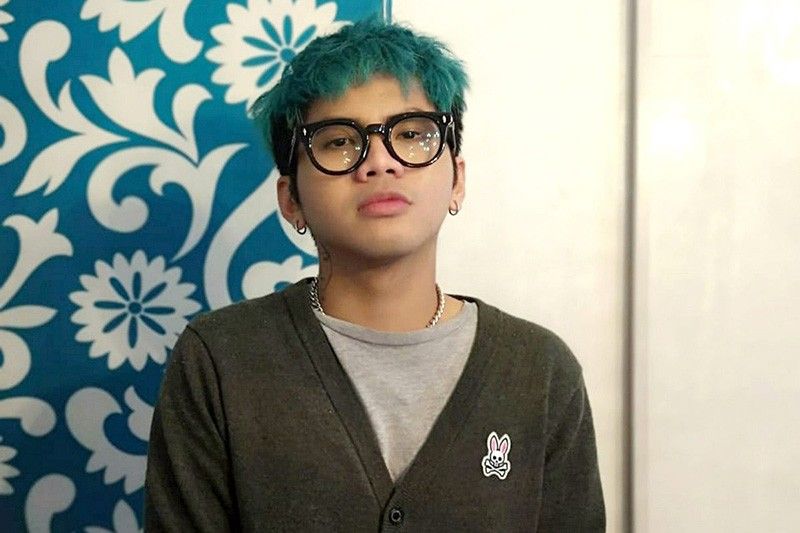 'My music is beyond gender,' says the London-based Filipino musician. '(Matty) Healy (of The 1975) and I make gender-bending type of pop music. This is the platform that I want to speak about...you know, why can't people just live and let other people live, whether they are in a male-and-male or female-and-female relationship or whatever?'
No Rome is a 'gender-blind' singer
FUNFARE
-
Ricky Lo
(The Philippine Star) - October 23, 2019 - 12:00am
When London-based Filipino musician Rome Gomez (a.k.a. No Rome) showed up for this interview at Romulo's Café, he was wearing a green hairdo. Was it some kind of, uhm, a "fashion statement" that reflected the color of his mind?
Rome smiled. "Hmmmm, not really. I'm just feeling green today. Am I wearing green for a specific occasion? No, just for a specific feeling. I try to change the color of my hair every six months."
Contrary to the title of his song 5 Ways to Bleach Your Hair, there are actually several other ways.
"Green just happens to be my favorite color, and blue, too. Actually, I've done quite a lot of colors."
Rome, 22, was here to perform at the recent concert of The 1975 whose members Matty Healy and George Daniel are his friends and label mates at Dirty Hit Records. It was Rome's first homecoming in more than three years.
Born in a depressed area in San Francisco del Monte, Quezon City, Rome left for London when he was 18, leaving behind his parents and two siblings, to pursue his dream. He posted his Soundcloud demos on social media and got the attention of foreign recording companies.
"I was contacted by an American label, telling me, 'Come to L.A., come to New York, we will pay for your plane fare,' but I chose Dirty Hit Records' offer and flew to London initially just to, you know, explore and check things out. I fell in love with London...either you love it or you hate it. I love it! So I stayed."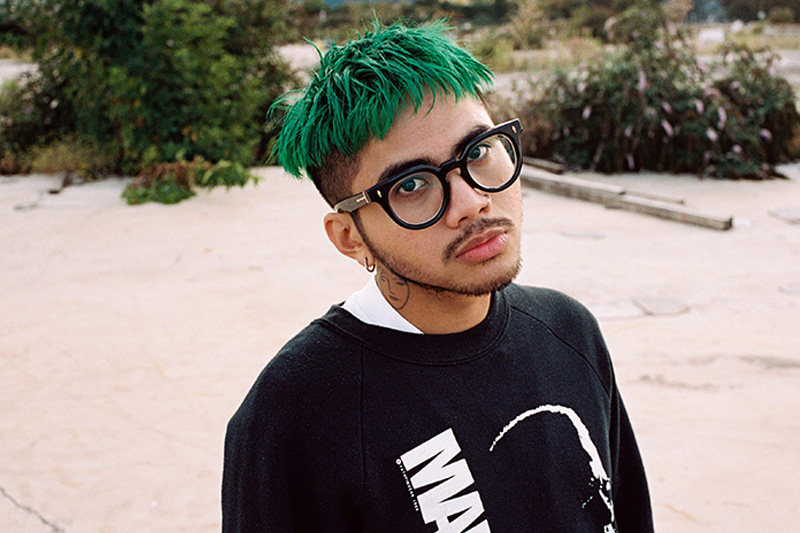 The acceptance of his music affirmed Rome's faith in himself.
"People didn't just listen to but heard my music," he said, "and they liked it. They liked it so much that it started blowing on the Internet. People that I didn't know viewed the video and shared it, and that kind of set off the race between the two companies to get me. London was the one that attracted me because I liked what they wanted to do with me as an artist."
His above-the-usual-cut style is evident in Nice Talk, the first track from his self-produced upcoming EP (Extended Play) album, which "distills a hugely eclectic range of influences from J Dilla to bands like My Bloody Valentine and Slowdive, to irresistible pop melodies that cleverly juxtapose high-end contemporary pop production with rawer guitar sound." Add to that what is described as Rome's "charismatic performance ability."
His debut song Narcissist, a single off his 2018 EP RIP Indo Hisashi, features vocals from Healy and Daniel. Before Talk Nice, he also released earlier this year Crying in the Prettiest Places, an acclaimed carrier track from his second self-produced EP.
"I am a 'gender-blind' musician," confessed Rome. "My music is beyond gender. Healy and I make gender-bending type of pop music. This is the platform that I want to speak about...you know, why can't people just live and let other people live, whether they are in a male-and-male or female-and-female relationship or whatever? If you feel something, whatever your gender is, reach out to people without forcing them to like what you have to say."
Rome inherited his love for music from his grandfather who tuned in to Crossover FM for retro songs and his father who keeps a collection of New Wave songs and records of old songs (some of them in vinyl).
"I grew up listening to their kind of music...actually to all kinds of music, all kinds of genre, I love whatever sounds good. My dad and my lolo exposed me to good music."
Why is he called No Rome?
"When I was just starting, many people discouraged me, saying, 'No, Rome, not in music; try something else.' That stuck in my mind."
I teased him, "They should be telling you now, 'Yes, Rome,' shouldn't they?"
By the way, wasn't he ever bullied for how he looks?
"It wasn't exactly bullying," clarified Rome who went back to London last Sunday, Oct. 20, "it was more of intimidation. Ever since I was younger, I've always looked and dressed this way. In my kind of area, somewhere around the palengke, it was such a big (deal) when they saw me wearing nice clothes, even if they were not branded, because I stood out. They were intimidated. They called me names and followed me down the road...whatever!"
Oh well, if those "bashers" could see him now!
"I think they become apologetic," smiled Rome, "because they like my music!"
(E-mail reactions at entphilstar@yahoo.com. For more updates, photos and videos, visit www.philstar.com/funfare or follow me on Instagram @therealrickylo.)