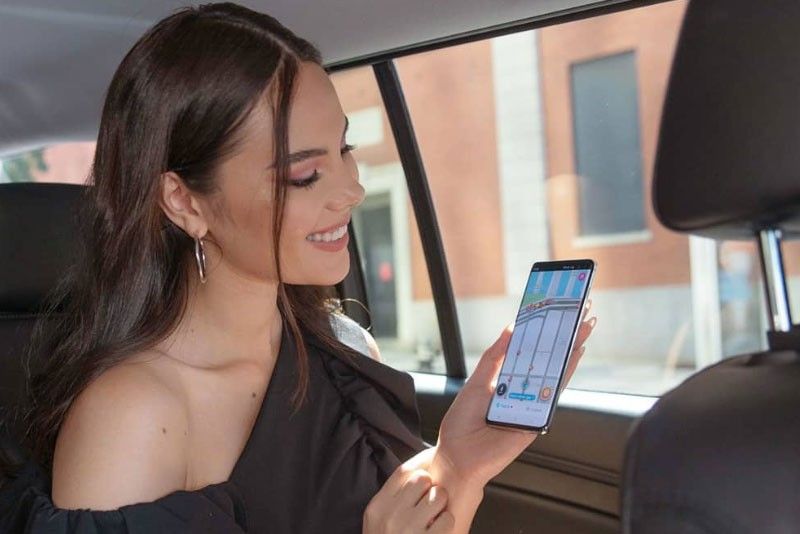 Miss Universe 2018 Catriona Gray
Instagram/Catriona Gray
Here's how you can download Catriona Gray's voice on Waze
MANILA, Philippines — Navigation application Waze has chosen Miss Universe 2018 Catriona Gray over comedian Rufa Mae Quinto to become the first Filipino to become a voice in the app.
In her Instagram account, the Filipina-Australian beauty queen announced that her voice is now one of the options on the navigation app.
"So...I'm on Waze thanks to BDO! Let me help you find your way and make your drive a little more fun! Link is in bio, go ahead and download my voice," she wrote.
In a statement, Catriona said she is honored to be the first Filipino Waze celebrity voice.
"I am truly honored to be the first Filipino Waze celebrity voice. It has always been my passion to voice out my advocacies and spread positivity," Catriona said.
"Being the newest voice on Waze enables me to share positivity to Filipinos who are on the road—going to school, work, or wherever they need to be. I want to keep them inspired and help them find their way so that we can all be happy and remain optimistic, despite many challenges such as the traffic," she added.
To use the new feature, app users can go to Settings, Voice & Sound, then to Voice Directions. From that list, you can find and select the "English (US) - Catriona Gray" option.
Nonetheless, the voice does not include street names, but users can hear Catriona's voice telling when to make the right turn. She will even say, "Time to park the car and do the lava walk."
It will be recalled that Filipino Waze users clamored for Rufa Mae to become Waze's Filipino voice back then because of her witty accent.