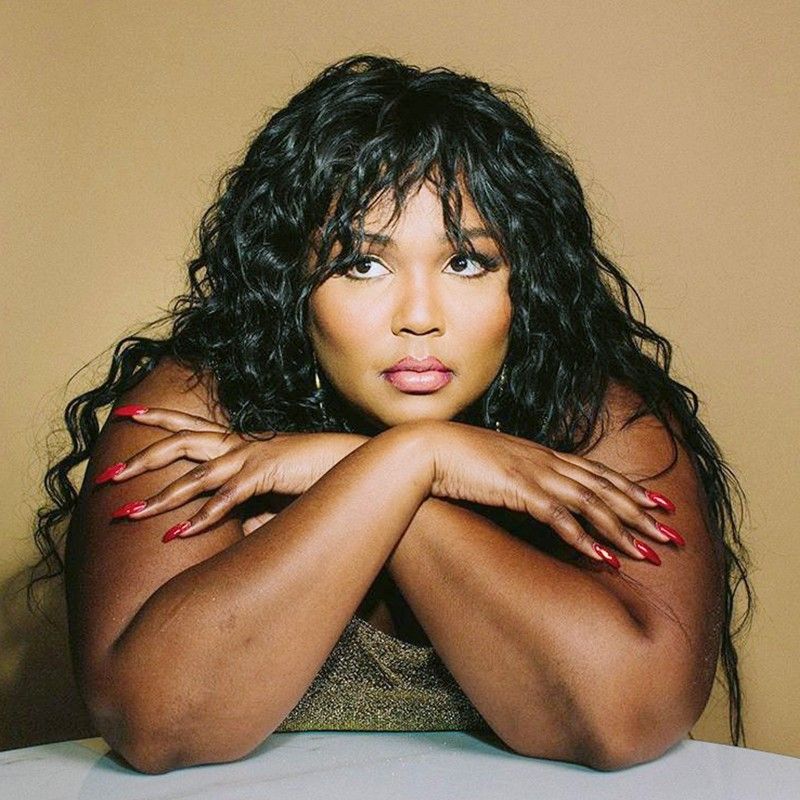 Lizzo is a singer, songwriter, rapper, flautist and also a budding actress. She has been trying to break into the music business since she was 14.
Presenting Lizzo, the plus-size pop star
All you plus-size females rejoice. There is a new pop star who is getting to be truly big. Her name is Lizzo and she is plus-size all-over. This means not only physically. She is also plus-size all over in talent, beauty, sex appeal and in the incredible way she is conquering the hit charts and even motion pictures nowadays. Lizzo is in the cast of the upcoming Hustlers with Jennifer Lopez, Constance Wu, Julia Stiles, Lili Reinhart, Keke Palmer and Cardi B.
Lizzo is a singer, songwriter, rapper, flautist and also a budding actress. She was born Melissa Viviane Jefferson 31 years ago and she has been trying to break into the music business since she was 14 years old. Aside from formal music studies, she majored in flute at the University of Houston, she had performed solo or with various groups as a rapper or singer over the years.
There was no question that she did not lack the vocal chops or the writing skills, but given preconceived ideas about what stars look like, the weight issue also continually plagued her while she was starting out. Singers, and that means male and female, are expected to look stylish with the generally considered acceptable weight. Perhaps reed thin or seductively voluptuous. Certainly not like somebody who buys her clothes in the plus-size section of the store.
Thank heaven that Lizzo decided to buck that belief and to stop trying to look like a sylphine pop diva. One fateful day in the recent past, she probably threw out all of the weight-loss paraphernalia and decided to just be herself. Happy, real and plus-size. Then to make the declaration official she posed in all her gorgeous, chocolate-hued, naked glory for the cover of her album Cuz I Love You. Of course, everybody looked, took notice and then unanimously found the picture of Lizzo beautiful.
With an attention-grabbing cover like that, everybody also got curious about the contents and was glad to find out that Lizzo's music is even better. Released only a few months ago, Cuz I Love You is a full package of funky pop sounds that come one after the other in a breathless whirl. Lizzo has a lot to say about life, loves and other things but from a different angle. The album is punctuated throughout with the credo of self-love that she is advocating. Love, love, love everybody but don't forget to also love yourself.
That sort of love is expressed in raps and songs of varied types that make up Cuz I Love You. It opens with a wailing declaration of the title track arranged with a full orchestra and continues on to Like a Girl, where the usual derogatory phrase acquires strength, down to Soulmate, where she is happy to find out that her best one is herself, and off to dissing an ex boyfriend in Jerome and in the soulful funk of Crybaby. There are also Exactly How I Feel featuring Gucci Mane, Better in Color, Lingerie and the twerky single Juice.
Best of the lot though are Heaven Help Me, where Lizzo's powerful singing is at its best. Note that this girl is that rarest of rappers. She is one who can tackle opera with ease. And then there is Tempo, a smooth, cool collab with the great Missy Elliott. Lizzo can take a tip or two from the hip-hop legend. Not everything needs to be big and loud. There are times when subtlety works better.
Lizzo's Cuz I Love You is at present in the Top 10 of the Top 200 Albums hit list of Billboard. She also has the No. 1 selling single in the Hot 100. It is Truth Hurts, now a double Platinum seller which was released two years ago. Just think, the song has been simmering below the chart since 2017. It is an infectious number with a great hook and it is no surprise that it also got noticed, thanks to the hype generated by every Lizzo appearance nowadays. Truth Hurts though is not a part of the Cuz I Love You album. It might, however, be released as a bonus track in the future.