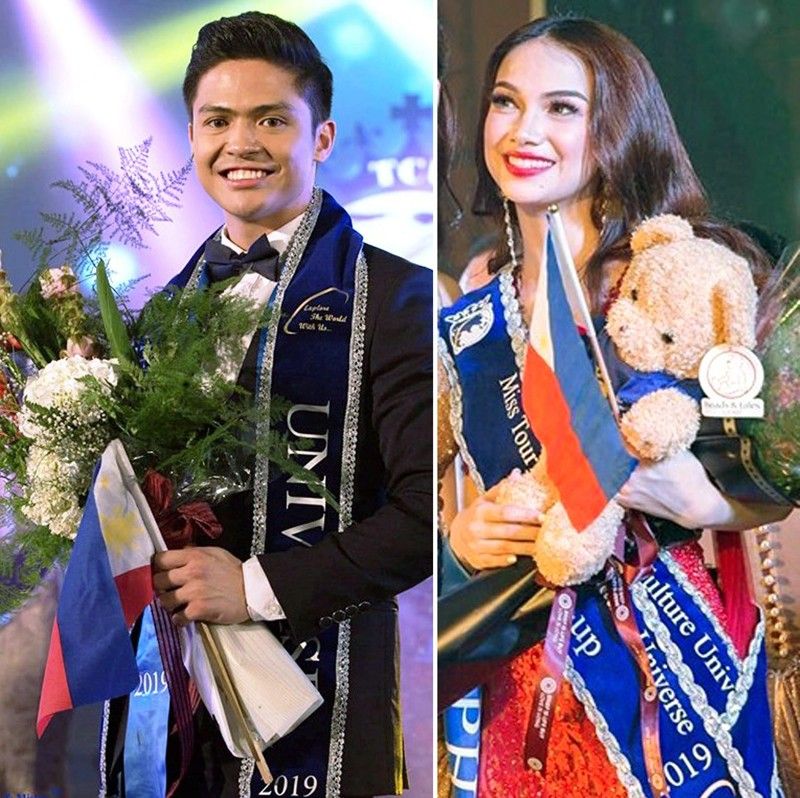 Yves Campos (left), Roxanne Baeyens
Photo courtesy of Kingsmen Photo Club
Philippine bets shine in Myanmar
MANILA, Philippines — Yves Campos, a 26-year-old registered nurse from Cebu City, was declared 2019 Mister Tourism Culture & Universe winner during the third edition's finals held in Yangon, Myanmar on Aug. 31. He also bagged the Best in National Costume for his Sarimanok-inspired ensemble created by Allan Camarin dela Fuente and was named Mister Popularity.
Campos' runners-up were Quach Thanh Lam, Vietnam (first), Donghun Chun, South Korea (second), Ravi Rajput, India (third), Francisco Roberto Galvez, El Salvador (fourth) and Guillaume Canada, France (fifth).
Meanwhile, Campos' female counterpart, Roxanne Baeyens, a 22-year-old tourism graduate from Baguio City, finished first runner-up to 2019 Miss Tourism Culture & Universe winner Olivia Gunawan of Indonesia. Roxanne also won Miss Popularity and was among the Top 5 Best in National Costume wearing a Darna-inspired costume by Angelica Allado Fonacier.
Other runners-up were Wenanita Augang, Malaysia (second), Audrey Wafack, Cameroon (third), Milissa Grande, Canada (fourth) and Sonia Ait Mansour, France (fifth).