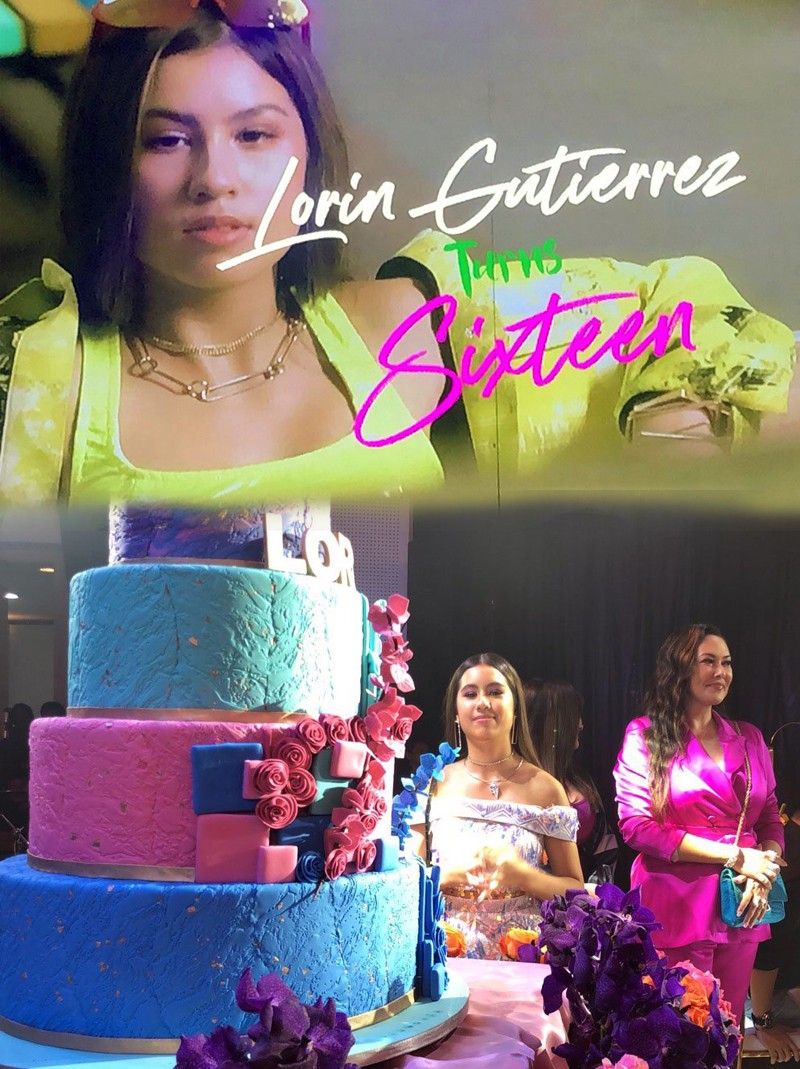 Birthday Girl Lorin Gutierrez (as she was identified on the welcome banner) with mom Ruffa Gutierrez beside the huge birthday cake
Photos by Ricky Lo
FUNFARE
-
Ricky Lo
(The Philippine Star) - September 3, 2019 - 12:00am
Julia Barretto: I'm single!
…I'm only sweet sixteen/never been kissed, never been loved/and all I want is candy, ice cream, teddy bear and lollipops…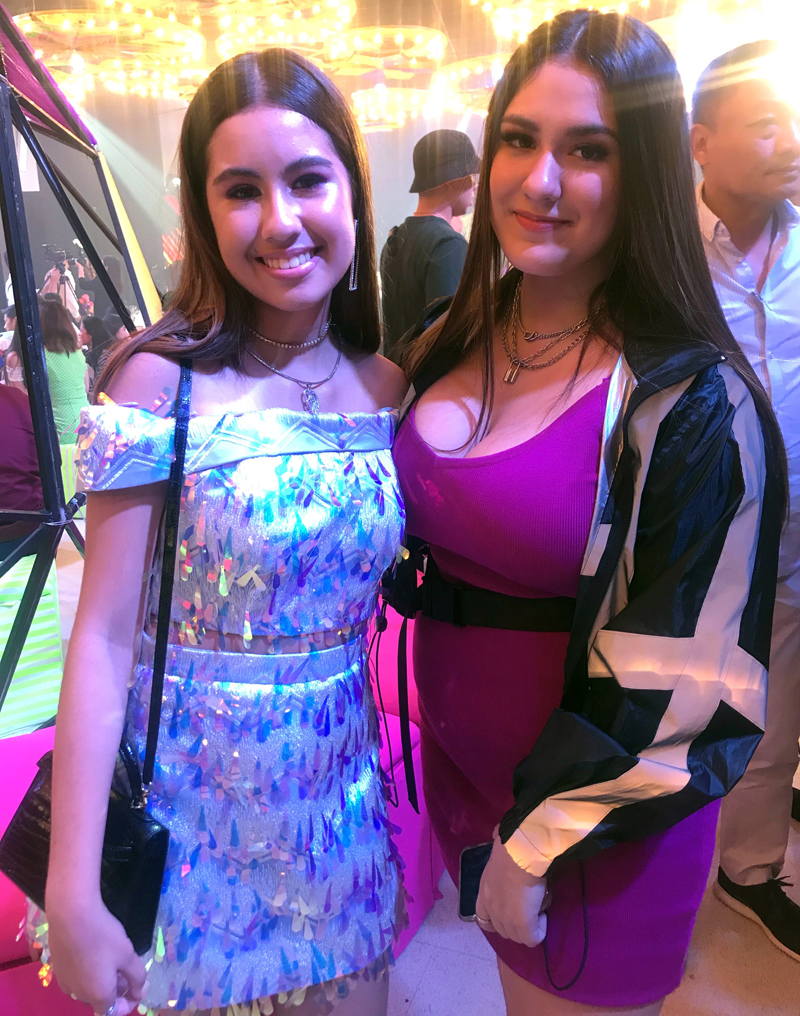 …with younger sister Venice...
That was what now-Congresswoman Vilma Santos was singing way back when, and that seems so long ago before the advent of social media (so unimaginable at that time), more than four decades before the birth of Lorin Gutierrez who celebrated her 16th birthday on a drizzly Saturday night, Aug. 31, at White Space in Makati City.
...Uncles Richard (with his beloved Sarah Lahbati), Rocky and Elvis (with wife Alexa)…
Although retro music (The Beatles, etc.) was being played at the start of the party hosted by Lorin's mom, Ruffa Gutierrez, and grandparents Eddie Gutierrez and Annabelle Rama, the mood was strictly millennial, judging from the attire and the attitude of the guests that comprised maybe 85 percent of the crowd that fed on sumptuous buffet prepared by Juan Carlo. The tone later changed and the millennials ruled the scene as the "young once" sat by, imagining the years fast slipping by.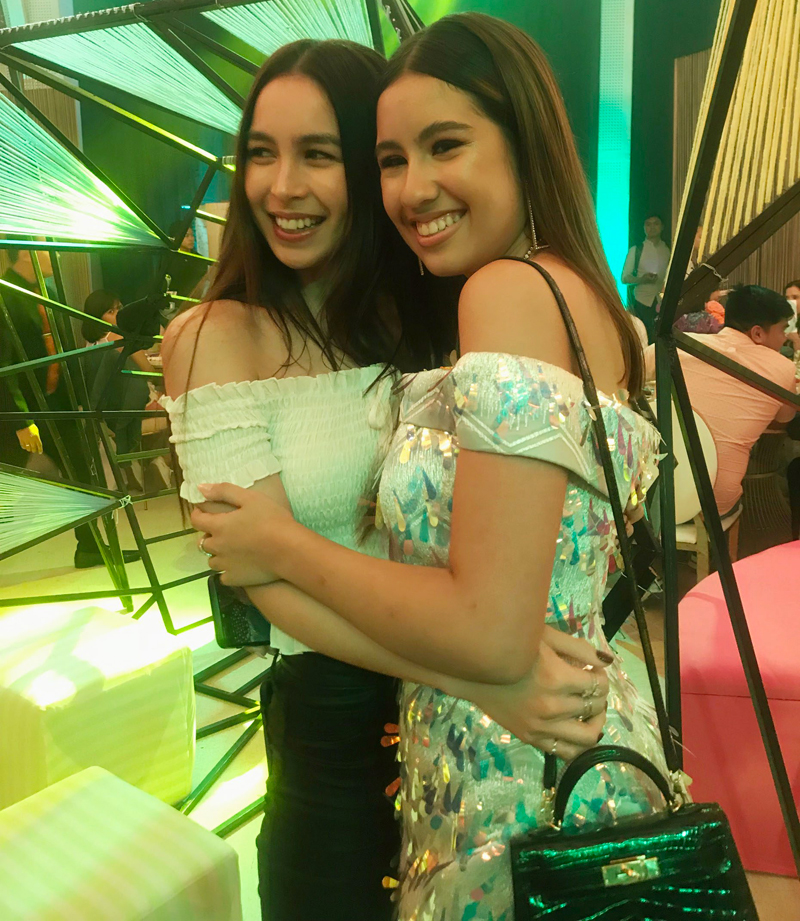 …and Julia Barretto…
Absent was Yilmaz Bektas, Lorin's father who wasn't on the guest list although there was a wild guess that he would show up as a surprise guest. Ruffa and Yilmaz's marriage was annulled and Ruffa is now the legal sole parent of Lorin and younger sister Venice, that's why the banner proclaimed loud and clear: Lorin Gutierrez turns Sixteen.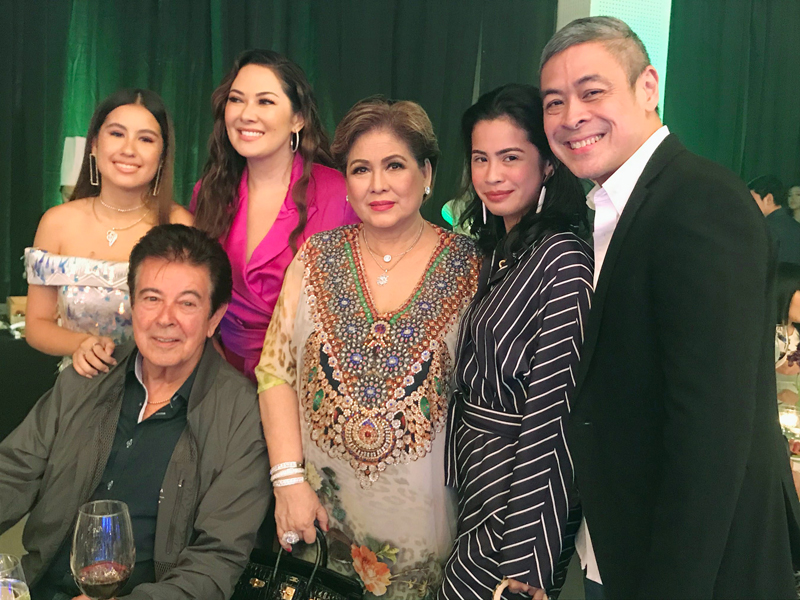 The Gutierrezes with Anthony Pangilinan and daughter Ella
"I'm proud of my sister," announced Raymond Gutierrez who hosted the program. "She is raising her daughters single-handedly."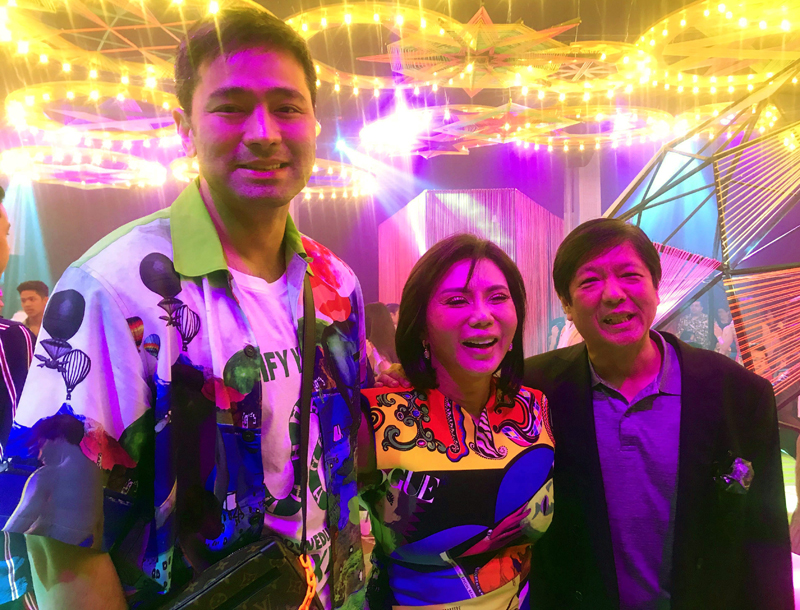 Former senator Bongbong Marcos with Dr. Hayden Kho and wife Dr. Vicki Belo
Among the starry guests was Julia Barretto (accompanied by her mom, Marjorie Barretto), looking none the worse after the national (nay, international!) brouhaha involving Gerald Anderson and Bea Alonzo.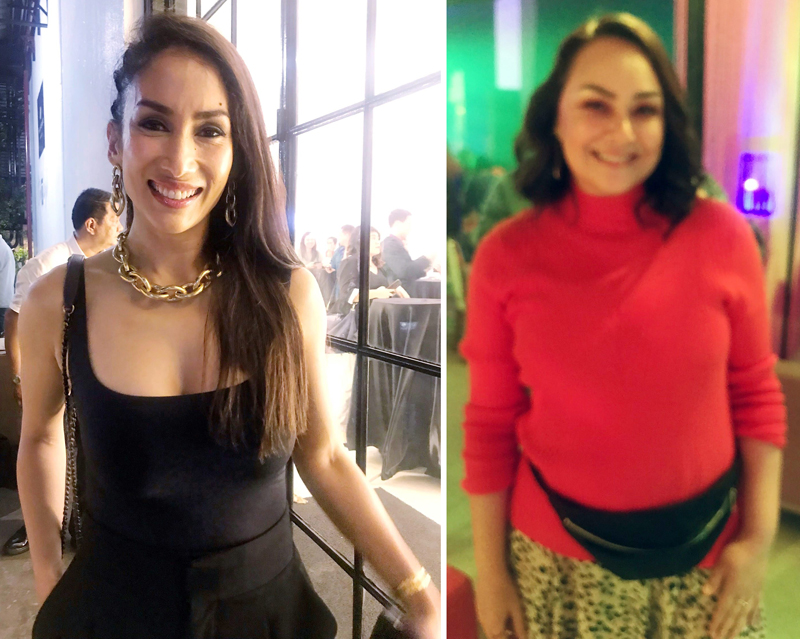 Ina Raymundo, Donita Rose
Asked by Funfare what her current status is, Julia smiled widely. "Single!" It's immaterial whether or not Gerald was courting her (as he was reported to have informed Julia's dad Dennis Padilla); it would have been an entirely different matter altogether if Julia had said yes to him.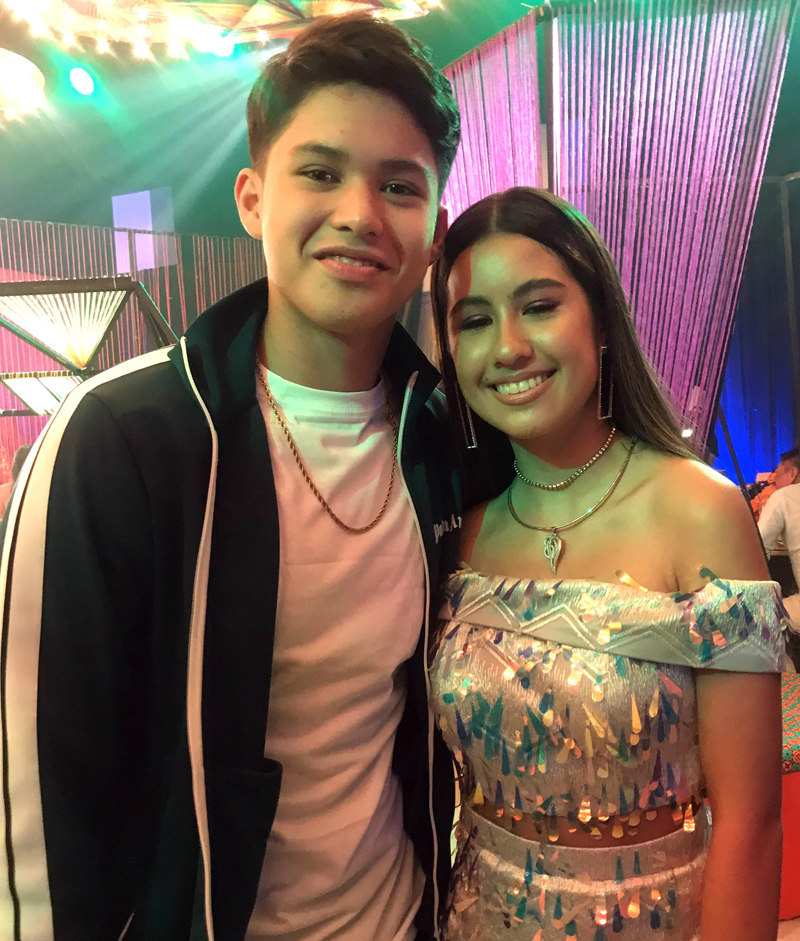 Lorin with Kyle Echarri
Asked further how she was at 16, Julia said, "At 16, I was already working, nalagay sa malawak na mundo. Thus, at 16, I learned so many things about life, especially compassion for other people. I'm happy and thankful that I have a solid support from my family that has been a big factor in my healing," adding, "I wish I were 16 again. I advice Lorin to focus on her studies since marami pa siyang ma-a-achieve. Enjoy her youth at huwag munang mag-boyfriend."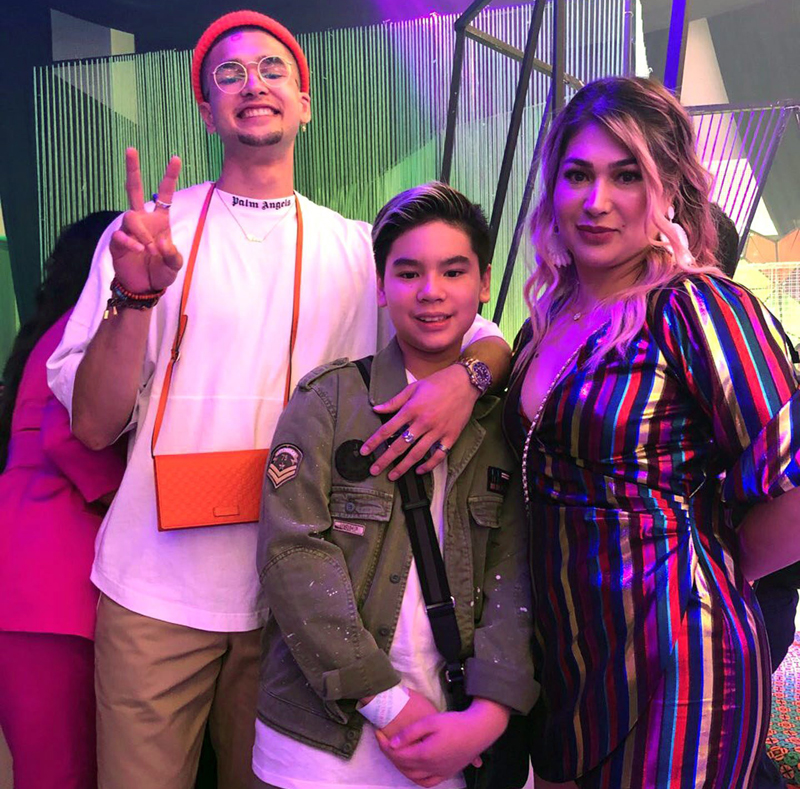 Jackie Forster and sons Kobe and Jared
Same wishes from the family of Lorin (who recently took a three-week crash course in Economics at the UCLA [University of California Los Angeles] where she stayed as boarder):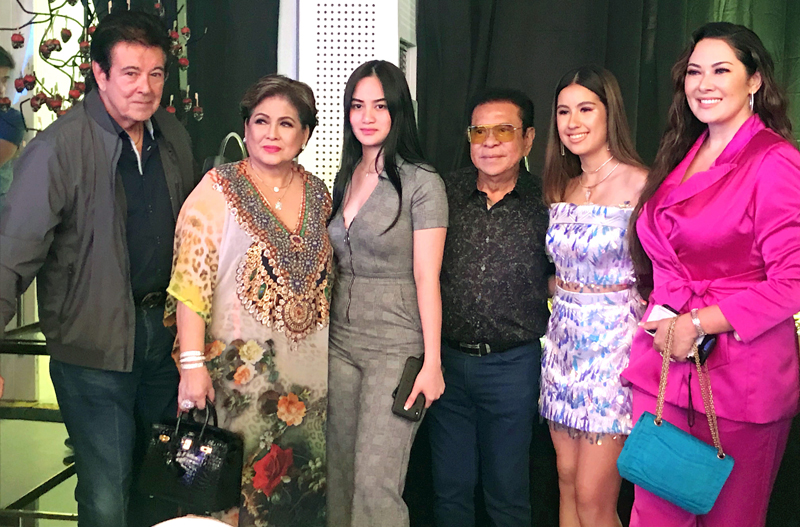 …with grandparents Eddie Gutierrez and Annabelle Rama, Denise Carreon and Narvacan (Ilocos Sur) Mayor Chavit Singson and Ruffa
• Lolo Eddie: "I'm so proud of you. You have beauty and talent. You went to study in the States. You deserve all the happiness in the world."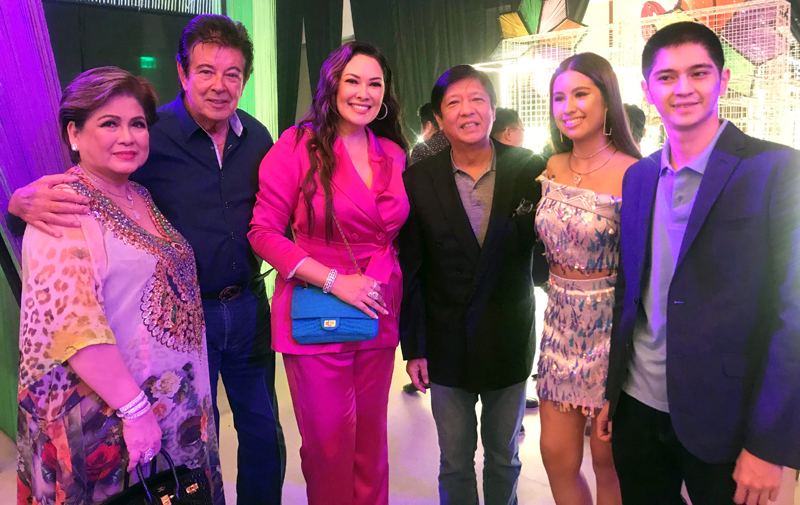 …and with former Sen. Bongbong Marcos (ninong of Venice) and son Vincent…
• Lola Annabelle: "We are all behind you. Be a good girl, respect everybody. Pagpasok sa showbiz hindi bawal pero mag-ingat siya. At huwag muna mag-boyfriend ha!" (Asked how different Lorin is from her mom when Ruffa was 16, Annabelle said half in jest, "Si Ruffa noon, masyadong pasaway. Si Lorin, puro aral. But I admire how Ruffa is raising her children, katulong na ako dyan, hahaha!!!")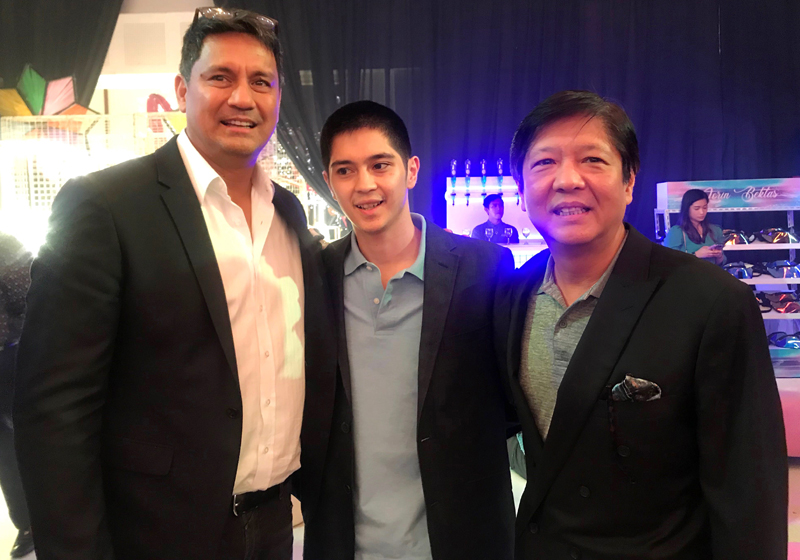 Former Sen. Bongbong Marcos with Richard and Vincent
• Ormoc City Mayor Richard Gomez: "Take good care of yourself. Be a good girl. Be respectful. Finish your studies."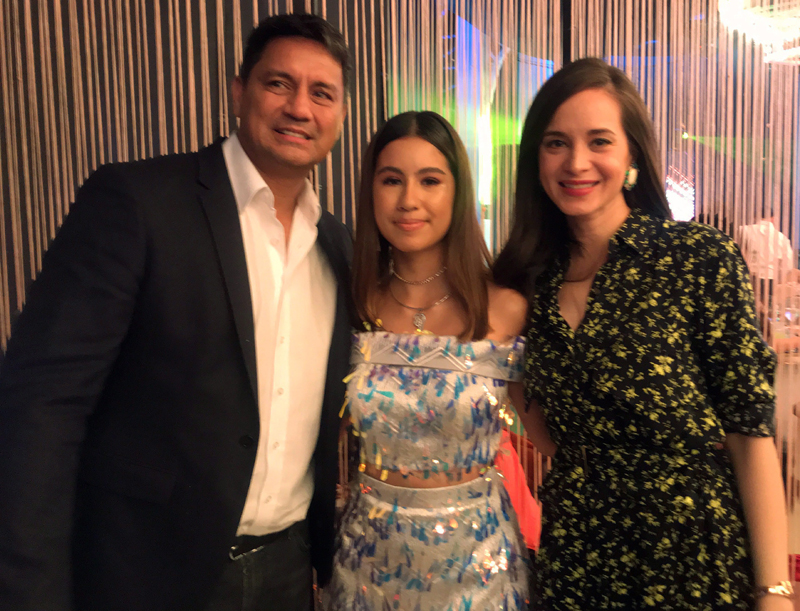 …with godparents Ormoc City Mayor Richard Gomez and wife Ormoc Rep. Lucy Torres- Gomez
• Ormoc Rep. Lucy Torres-Gomez (Juliana, her and Richard's daughter, is turning 19 on Sept. 8. They will celebrate the milestone with a cruise that will make a stop in Greenland): "You are living a beautiful life. A world of many possibilities is waiting for you. Enjoy the journey. Don't rush into anything, the right guy will come along." (Richard once admitted that guys are giving Juliana "feelers"…you know, "Maraming uma-ali-aligid, pero wala pa talaga." Asked how she would deal with Juliana's prospective suitors, Lucy said, "Bahala na ang Daddy niya dyan.")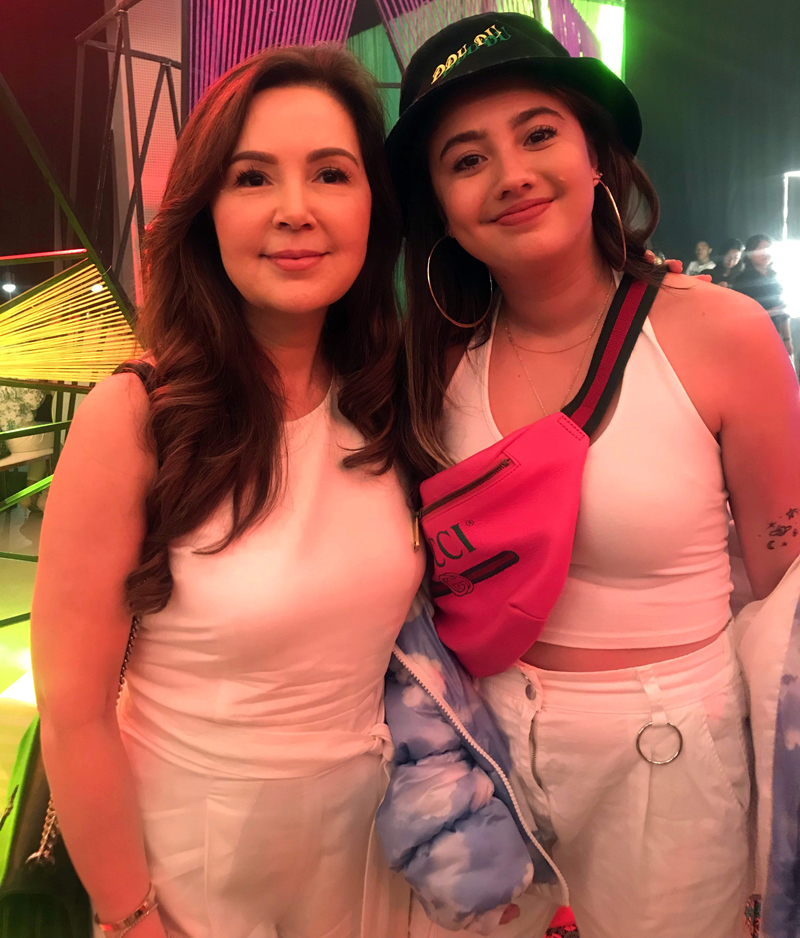 Former Tacloban City Mayor Cristina Gonzalez-Romualdez and daughter Sofia
In her thank-you speech, Ruffa reminded Lorin, "I know that several guys are 'eyeing' you, some of them are here. Hindi maiiwasan 'yan. The boys will always be there but first, study hard and fulfill your dreams. Be a good girl."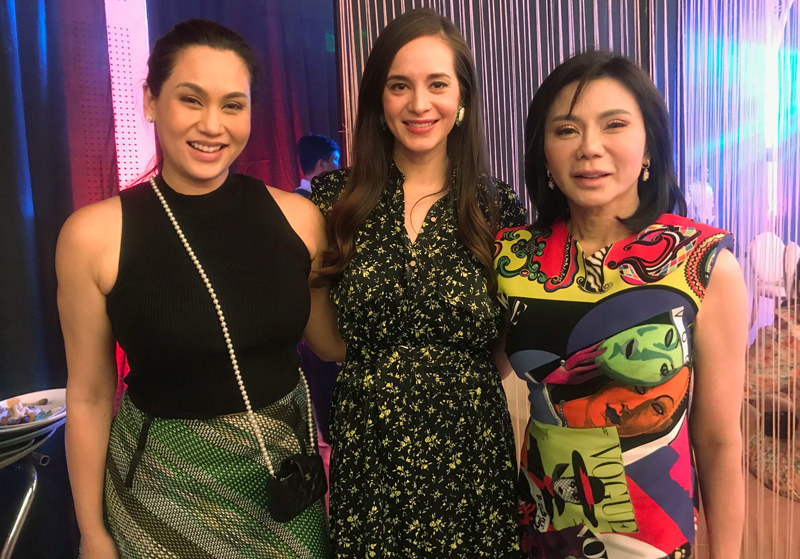 Lucy and Vicki with daughter Cristalle Henares-Pitt
So what's the best birthday gift that Lorin got?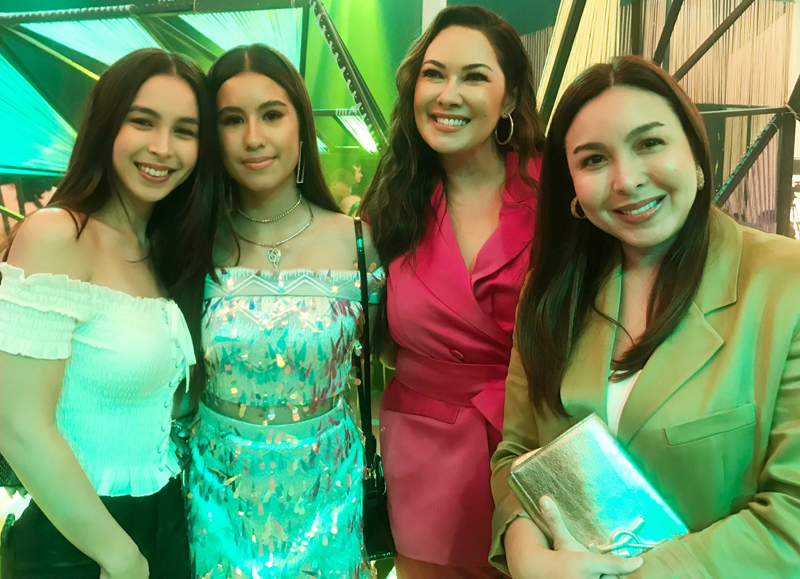 Julia, Lorin, Ruffa and Julia's mom Marjorie Barretto
"This party," she replied. "I couldn't have asked for more."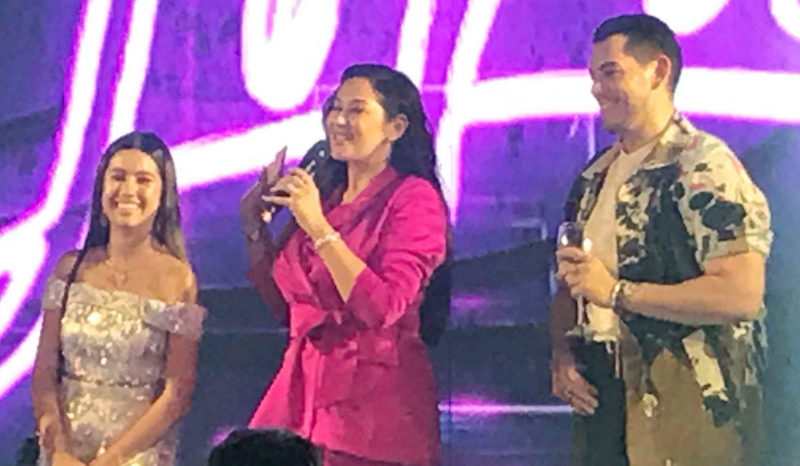 Raymond Gutierrez: I'm proud of my sister Ruffa. She's raising her daughter singlehandedly.
* * *
(E-mail reactions at rickylophilstar@gmail.com. For more updates, photos and videos, visit www.philstar.com/funfare or follow me on Instagram @therealrickylo.)