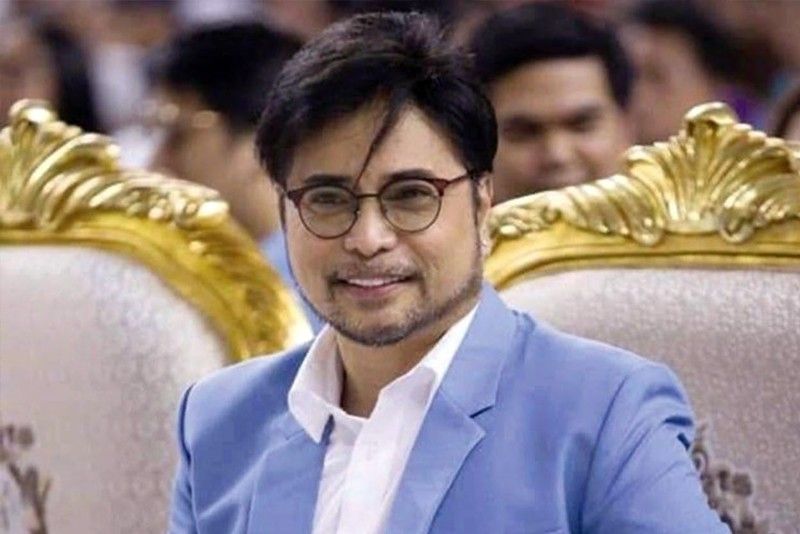 Arnell Ignacio: Not the 'mouthpiece' of the government even if his new IBC magazine show Arnelli in The Haus gives generous airtime to government side in various issues (especially among OFWs)
Arnell is never affected by bullying for being gay
FUNFARE
-
Ricky Lo
(The Philippine Star) - August 29, 2019 - 12:00am
Even if the SOGIE (Sexual Orientation and Gender Identity and Expression) Bill is as good as dead (Senate President Tito Sotto said, "Why so many labels when there should only be one, homo sapiens?"), Arnell Ignacio was game in giving his opinion when he recently met select members of the movie press at the B Hotel in connection with his new show Arnelli in The Haus (airing every Thursday night at 8:30 on IBC 13).
"I am gay and the issue is not unfamiliar to me," began Arnell is his protracted discussion. "At my age, I have gone through discrimination, bashing and bullying. But tell me, we have known one another for a long time, have I ever been affected by all that, mukha bang naapektuhan ako ng mga panlalait?"
The topic came up in the wake of an incident at the Farmers Market in Cubao, Quezon City, where transwoman Gretchen Diez accused a janitress of not just barring her from using the ladies' room but also physically harassing her.
Diez had a valid complaint (filed in court) but according to Arnell, the matter of who should use what CR should not have been elevated to a national discussion.
"It can easily be solved if mall owners put up two extra CRs, or they can even devote one whole floor to several CRs, why not?," adding, "that will solve the problem of some men or women who say that they are uncomfortable being inside the CR with transwomen. That is not even discrimination. It's not like segregating people according to color or race…you know, doon ka kasi maitim ka. It's not like that. What's happening is already invasion of one's privacy."
Wondering when the issue will come to an end, Arnell expressed concern for Diez.
"Up to now, there's still discussion," noted Arnell. "My question is: nakaihi na ba si Gretchen Diez, sa anong CR?"
No, the "CR issue" that crops up every now and then doesn't actually fall within the format of Arnelli in The Haus which is a light-hearted magazine show that aims to serve as bridge between the people and the government. Arnell should know both sides since he once worked for the government (as AVP of PAGCOR and OWWA deputy executive director V).
"Usually, when there are complaints," said Arnell, "the perception is that may pagkukulang na kaagad ang gobierno. My show will give both sides. I have known and met various government officials and even if they are highly-qualified at mga degree-holders, they get nervous in front of the camera. In my show, I see to it that they are relaxed so that they can present their side very well."
But, Arnell hastened to add, his show doesn't serve as the mouthpiece of the government.
"It is not pro-government," he explained, "it is pro-everybody."
One of the topics to be dissected thoroughly is the plight of OFWs, something that Arnell knows so well because he himself was an OFW.
"Very familiar ako dyan," he said. "I know where the problem is coming from and the ways of solving it. Watch na lang kayo ng show ko."
Meanwhile, let's excuse Arnell while he answers the call of nature. He knows where to do it.
"I am not a transwoman and I don't have any plan of becoming one," assured Arnell. "I still use the Men's Room, never at the urinal but always in the cubicle," adding in jest, "alam mo na, baka may mga guwapo akong makatabi at suwertehin, hahahaha! Mahirap na, kilala ako, eh!"
The thing about Just a Stranger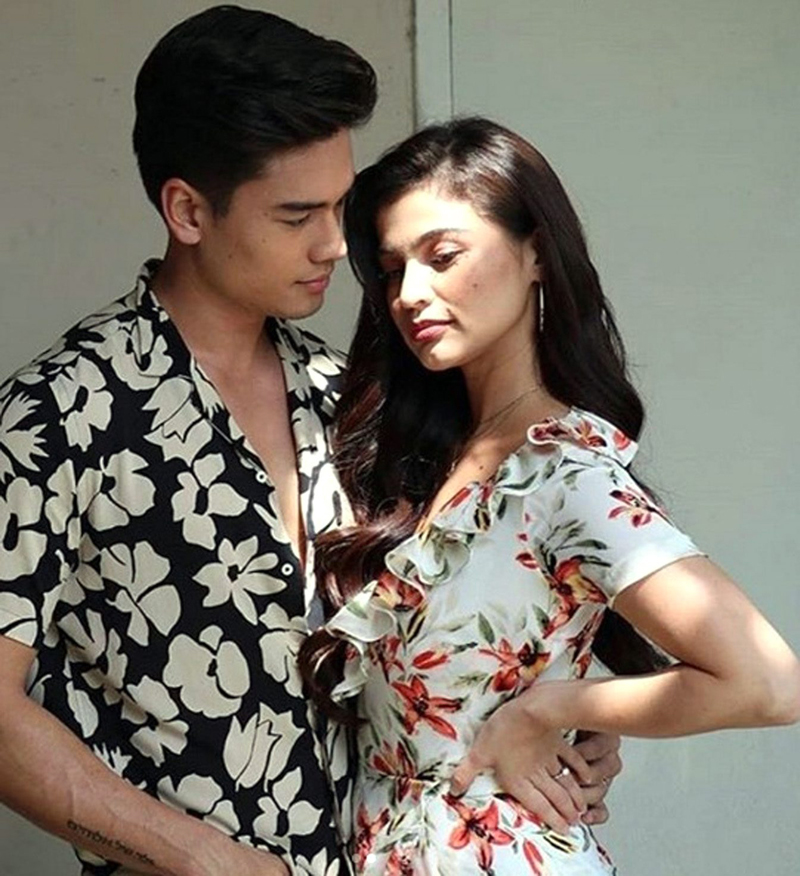 Anne Curtis and Marco Gumabao in Viva Films' Just A Stranger
Because Danny Dolor has been raving about Viva Films' Just a Stranger after he watched it at the Newport Performing Arts Theater in Resorts World Manila (RWM), my friends and I made time to watch at SM North last Monday.
Anne Curtis as Mae (in her 30s) and Marco Gumabao as Jericho (all of 19) are so engrossing to watch on the big screen in a May-December affair against the breathtaking backdrop of Lisbon as they frolic like teenagers in love. There are more than enough love scenes to satisfy the voyeur in you but they should not distract you from the poignant story related by Mae to a neophyte priest in the confessional. Keep not just your eyes (the bed scenes, you know) but also, more so, your ears open on the meaty dialogue.
I agree with Danny that Marco looks drop-dead gorgeous (always stripping down to his underwear, in one scene letting his smooth butt show), as if the camera is romancing with him. Well, Anne Curtis is Anne Curtis and we have seen her from different angles in her other movies but in Just a Stranger, she's in her seductive best especially when Marco sends her to the heights of ecstasy.
"Marco does justice to the role," said Danny.
The other members of the cast do the same ­— Edu Manzano in a nicely-controlled performance as Phil, the businessman who married Mae as a trophy wife, Cherie Gil in a special appearance as the businesswoman suspected by Mae as Phil's lover, Robert Seña as Jericho's controlling father and newcomer Seira Briones (as Jericho's girlfriend Febbie) who has her own moment in the gentle confrontation scene with Mae at the end of the movie outside of the church where a wake, oops!, spoiler alert, is being held. (Who died?)
"Who are you?" Febbie asks Mae.
"Just a stranger," Mae answers after hesitating.
Anyway, take a bow, director Jason Paul Laxamana, for giving a fresh treatment of the over-exploited May-December theme.
My only beef with the movie?
This: The overuse of the "F" word that punctuates every sentence. The word gets stuck in your mind that you come out of the moviehouse with "F—k you!" ringing like a broken record in your mind.
(E-mail reactions at rickylophilstar@gmail.com. For more updates, photos and videos, visit www.philstar.com/funfare or follow me on Instagram @therealrickylo.)