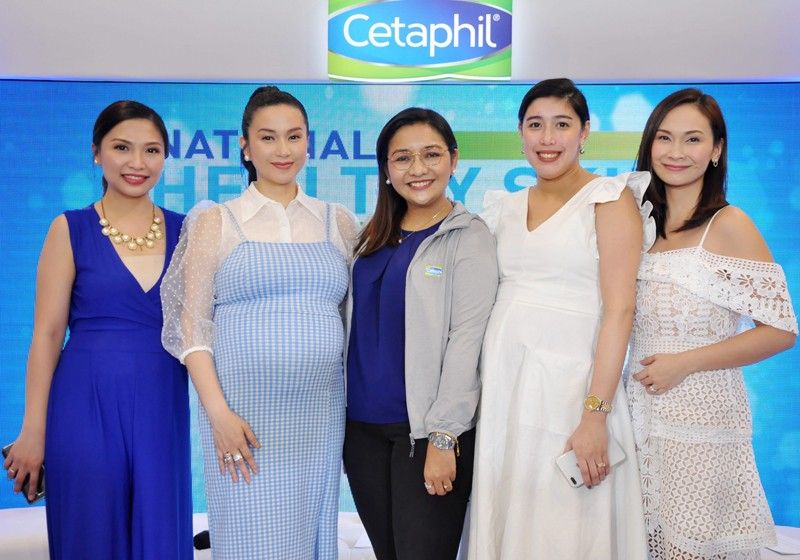 Heavy with her and husband Robin Padilla's second child, Mariel Rodriguez is shown during the Cetaphil National Healthy Skin Mission with (from left) dermatologist Cricelda Valencia, Cetaphil Baby & Pro brand manager Ma. Noela Veroncia Mationg, Dani Barretto (also pregnant with her first baby) and Patti Laurel-Filart
Why Mariel is giving birth in US
FUNFARE
-
Ricky Lo
(The Philippine Star) - August 27, 2019 - 12:00am
Like when she gave birth to Isabella in the US two years ago, Mariel Rodriguez will do the same for her and husband Robin Padilla's second baby (another girl). But also like three years ago, Robin won't be with Mariel because he hasn't been issued a US visa.
Asked why she has decided to give birth in the US again, Mariel said, "I want to be able to give my baby the same attention I gave Isabella when I gave birth to her. I was 100 percent with Isabella, so I want to give the same peaceful atmosphere to our new baby. No one will bother us, no one will visit us. You know what I mean? So I want to be able to give her that."
Funfare interviewed Mariel and Sarah Lahbati (mother of two with fiance Richard Gutierrez) during the three-day Cetaphil National Healthy Skin Mission event at SM Makati last week, that kicked off the education drive about having completely healthy skin. They are both #MomPegs.
As you will see, like all moms they struggle with weight gain after pregnancy, postpartum depression and other issues.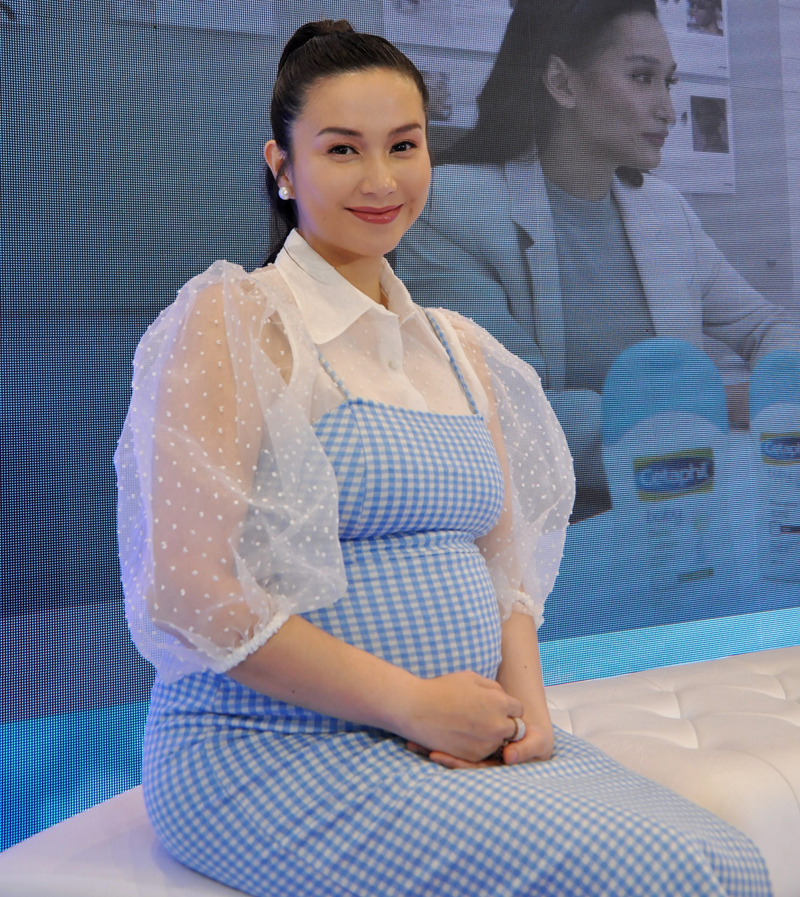 What's the best way to get back in shape after giving birth?
Mariel: Honestly, I went to Marie France. I feel I was not fat during pregnancy but it was after, when I was breastfeeding. I wanted so badly to breastfeed my baby so I ate my way through it. And I was able to breastfeed her for 14 months. Exclusively. I didn't mix feed. But it made me fat…as in super, duper, duper, duper fat. More than 170 lbs. fat. Isabella was already a year old and I was still fat. So I went to Marie France and it really helped.
Sarah: By not rushing it. When you're not pressured to get back in shape, it's easier because you can take your time and do the right steps. What helps are easy brisk walking and eating the right (healthy) food. You know, taking one step and one day at a time.
How do you spring back from PPD (Post Partum Depression)?
Mariel: I did have PPD. I don't know how I did it. You just sort of bounce back. It just sort of happens. You feel like more of yourself. I had to do something for myself to get me back because I felt like I lost "me." That was what was going through in my mind.
I was depressed because Robin wasn't with us. Suddenly, I had this bigger responsibility and I didn't know what to do. I felt guilty for questioning myself, 'Why am I sad? Why do I cry?' I couldn't understand what was going on. I felt relief when I looked at my baby.
Sarah: With a support system, by being aware that you have it. Sometimes, we can feel that something is wrong. But I guess not everyone can admit that 'I have PPD,' so I guess it's important to be aware and have a support system. Take one day at a time so you won't get easily overwhelmed.
Also in the same event was Sarah Lahbati with Cetaphil brand manager Francesca Sy (left) and Cetaphil consumer business unit head Jade Silva-Netto Ponoc
What help/support do you get from Robin/Richard?
Mariel: He was just always encouraging me and he never really made me feel that I was fat. That was a big, big support.
Sarah: Well, I get full support from him. Whether if it's work advice or family or anything really, he's always there.
Do you have any beauty regimen?
Mariel: I always moisturize. When I was depressed, I couldn't care less. But I really had to because my skin was already so dry. Moisturizing is the key.
Sarah: Yes, it's simple: Cleansing, moisturizing and using sunblock. Plus Cetaphil, of course. I get vitamin D from the sun, about 10 to 20 minutes every day.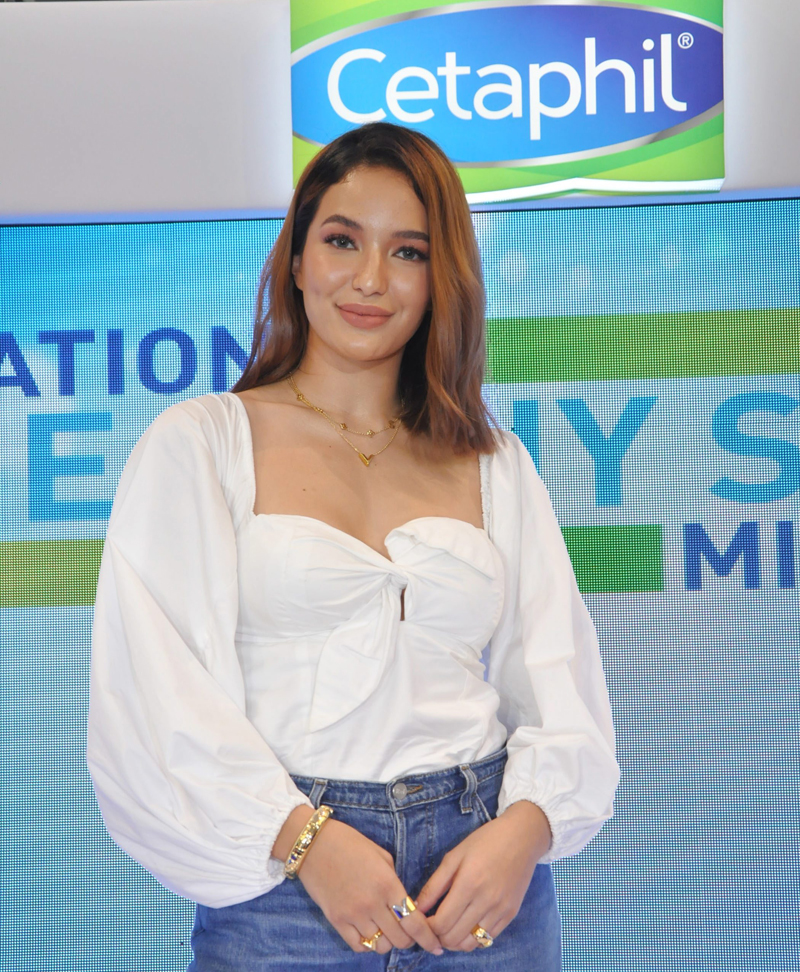 How do you cope with stress?
Mariel: I don't let stress bother me because I'm focused on the real issues — Is my child developing properly? Is she talking? Does she know her ABCs? Those are real stuff. Everything else is not real, so why would I worry about things that are not real?
Sarah: I avoid stress. I stay positive. I organize my day-to-day schedule so that I don't feel stressed out or overwhelmed.
How many more kids do you plan to have?
Mariel: I just want to have two. Robin wanted just one pero okey na siya sa dalawa.
Sarah: I don't know. I'm good with two kids. Who knows if I want one more. I am not really thinking about it right now.
(To know more about Cetaphil National Healthy Skin Mission, visit Cetaphil Philippines' Facebook page at https://www.facebook.com/CetaphilPhilippines/.)
(E-mail reactions at rickylophilstar@gmail.com. For more updates, photos and videos, visit www.philstar.com/funfare or follow me on Instagram @therealrickylo.)