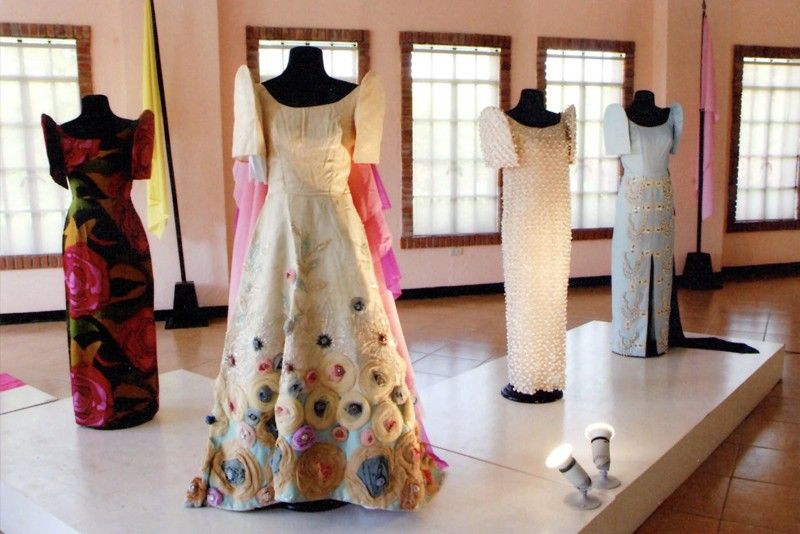 Ternos of Tia Dely Magpayo on display
National Heritage Month: Four exhibits, one concert
REMEMBER WHEN?
-
Danny Dolor
(The Philippine Star) - August 18, 2019 - 12:00am
In celebration of the National Heritage Month last May, this columnist mounted four exhibits and one musical concert.
The opening salvo, so to speak, was Alitaptap Kikilapkilap, an exhibit of pre-war movie ads on May 6 at the former Perez Samanillo Bldg. (now First United Bldg.) along historic Escolta, Manila. The exhibit captured the films and stars of the '30s and early '40s, the first golden years of Philippine cinema.
Then came the second exhibit, on May 30, Karilagang Pilipina 4, held at the Soledad in Lipa City, Batangas. The fashion exhibit showcased the ternos and kimonas of the First Lady of Radio, Tia Dely Magpayo. For seven decades, Tia Dely was a household word at a time when radio was the main source of entertainment.

Armita Rufino, president of Filipino Heritage Festival, Inc., Karen Macaset and Tessie Rodrigo(center photo), Glecy Mojares and Tanini de Leon with this columnist
The gowns, mostly made by Eve de Jesus, showed Tia Dely's elegant taste.
Also at the Soledad venue on May 31, the third exhibit was held, Alaala: Pilipino Komiks, which featured the illustrated novels of the era. Included was the first cover of Pilipino Komiks (Jan. 14, 1947), which showed two Tony Velasquez characters, Nanong Pandak taking a photo of Panchita sitting atop a carabao.
The other popular reading materials were Hiwaga Komiks, Tagalog Klasiks, Espesyal Komiks, published by Don Ramon Roces.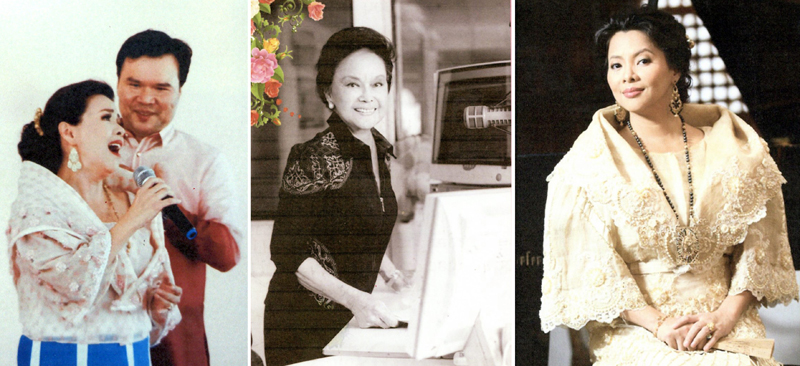 Rachelle and husband Byeongin-Park, Tia Dely Magpayo(center), the First Lady of Radio, Premier soprano Rachelle Gerodias
The fourth exhibit was Alaala: Manuel Conde, which featured the positives of the film by Conde, Sigfrido, based on the popular legend of the German epic, Neibelungen. Held on May 31 at Soledad. Conde is a National Artist.
Highlight of the National Heritage Month celebration was the musical concert Harana sa Dapit Hapon (Ika-14 na Yugto) also held last May 31 at Soledad in Lipa City. Featured artists were the country's premier soprano Rachelle Gerodias and her Korean husband, baritone Byeong-in-Park, and the singing duo soprano Katrine Sunga and tenor Russel Clemens. With Jude Areopagita on the piano.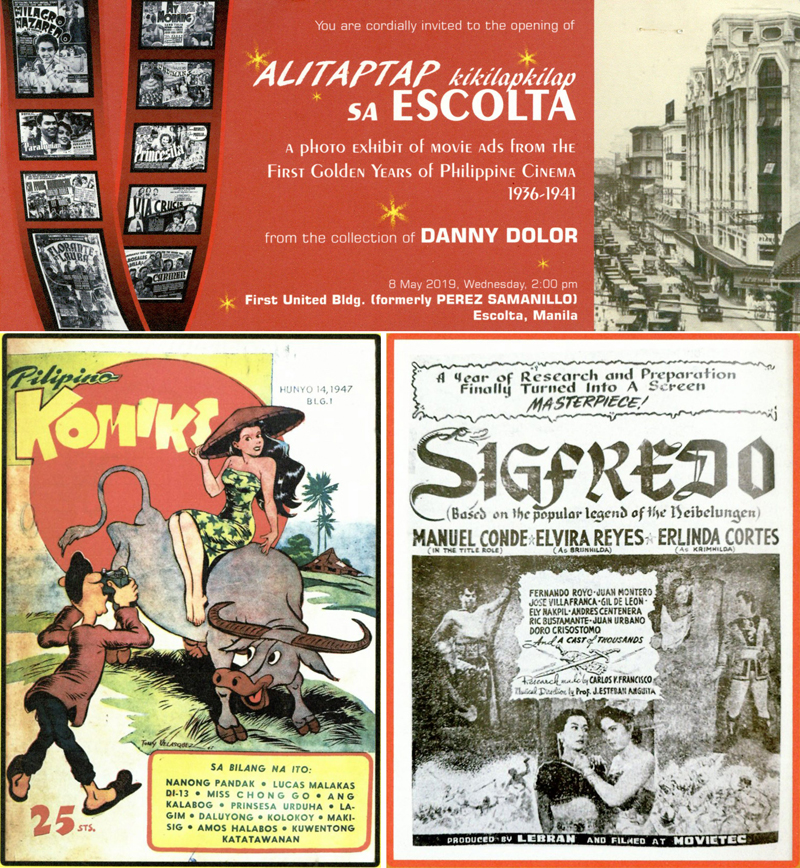 The numbers included timeless songs like Nicanor Abelardo's Bituing Marikit, Francisco Santiago's Pakiusap, Constancio de Guzman's Maalaala Mo Kaya, Ernani Cuenco's Gaano Ko Ikaw Kamaha, Manuel Velez's Sa Kabukiran, Miguel Velarde's Minamahal Kita, Leopoldo Silos' Dahil sa Isang Bulaklak.
Altogether, the four exhibits and one musical concert made the celebration of National Heritage Month in May most memorable, which also marked the 25th year of this STAR column, Remember When?, and the 100th year of Philippine cinema, whose formal activities start this September.
People from different fields attended the event. — RKC