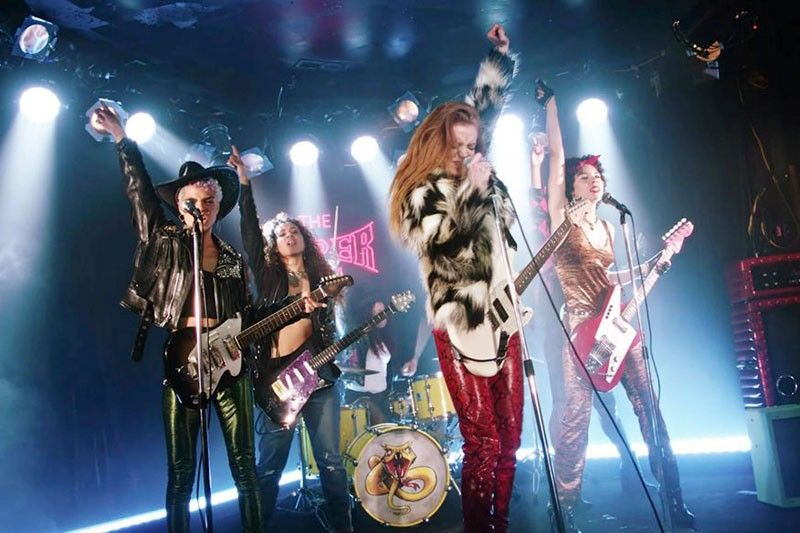 Screen grab from the music video of Blow by Ed Sheeran featuring Bruno Mars and Chris Stapleton. The song is the latest release off Sheeran's No. 6 Collaborations Project.
An all-collab album from Sheeran
Strange video for Blow which came out last Monday, July 8. The track is the latest release out of Ed Sheeran's No. 6 Collaborations Project which comes out today. The heavy rocker features Sheeran with American country music star Christ Stapleton and Bruno Mars, who also produced. But no one among them appears in the video which Mars also directed and which was shot in Hollywood's legendary rock joint, the Viper Room.
I really thought that somebody goofed and uploaded the video with the wrong visuals on the Net. But no, because I could hear the guys singing. The big problem was their voices were coming out of the mouths of the three glamorous looking female vocalists of a rock band. Were Sheeran, Mars and Stapleton playing a prank on their fans?
I wonder whose idea it was. But if the idea was to grab the attention of the viewers, I'll say it worked very well. I watched once and then again and again just to be sure. And then I decided to check. It was indeed the right video but the girls performing were Cherish Waters, a former America's Top Model contestant for Sheeran, model Cheyenne Haynes for Stapleton and another model Jordan Kelly DeBarge for Mars. These guys can look forward to lots of streams for their video.
Also released on the same day was the lovely ballad Best Part Of Me where Sheeran collaborates with YEEBA. The name may not ring a bell but singer and songwriter YEEBA won the Grammy for Best Traditional R&B performance for her duet of How Deep Is Your Love with PJ Morton. She has also collaborated with the likes of Mark Ronson and Sam Smith. She sounds beautiful and Best Part Of Me should please Sheeran fans who love to hear him do romantic ballads.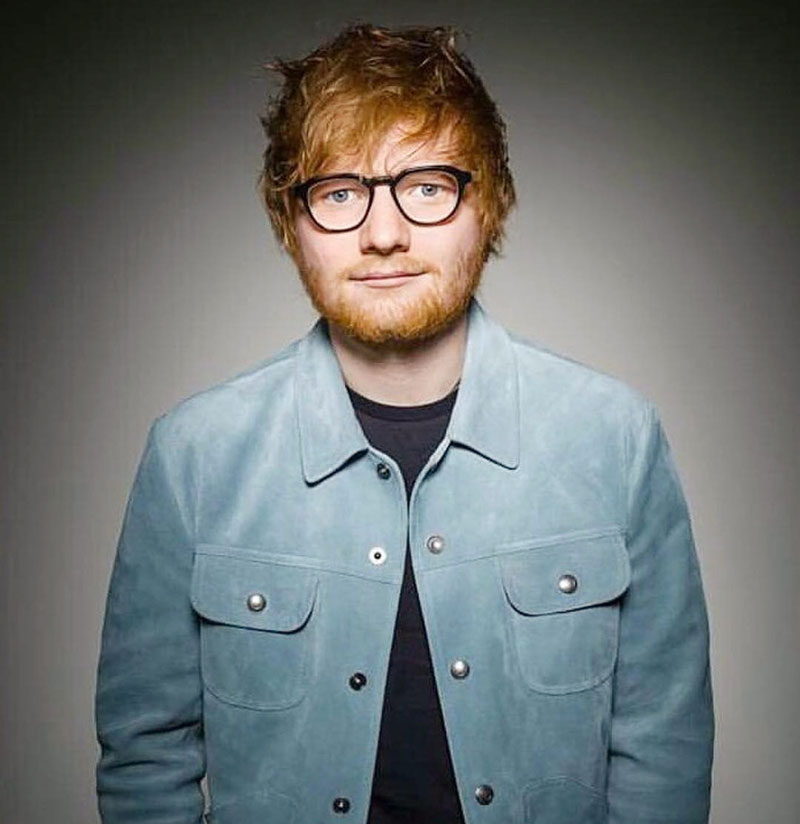 Ed Sheeran
Sheeran's No. 6 Collaborations Project features no solo tracks but 22 all-star cast collaborators. Already out in the market as the album's initial singles are I Don't Care, a fun collab with Justine Bieber and Sheeran's latest attempt at hip-hop, Cross Me with Chance the Rapper and PnB Rock. Some of the other cuts in the album are Put It All on Me ft. Ella Mai; Nothing on You ft. Paulo Londra and Dave; I Don't Want Your Money ft. H.E.R.; 1000 Nights ft. Meek Mill and A Boogie Wit Da Hoodie; and Way to Break My Heart ft. Skrillex. Today, we will be able to listen to the rest.
Here, Sheeran fans who want first dibs on exclusive merchandise associated with his new album can go to the Manila Pop Up Store located at Amphitheater at U.P. Town Center, Ayala Malls in Quezon City on July 13. The store will be open from 10 a.m. to 10 p.m.
And now here is a look at the latest Hot 100 hit list from Billboard Magazine where Lil Nas X with Billy Ray Cyrus continue to reign supreme after a long 14 weeks in the chart.
Old Town Road by Lil Nas X ft. Billy Ray Cyrus; Señorita by Shawn Mendes and Camilla Cabello; Bad Guy by Billie Eilish; Talk by Khalid; I Don't Care by Ed Sheeran and Justin Bieber; Sucker by the Jonas Brothers; Suge by DaBaby; Money In The Grave by Drake ft. Rick Ross; No Guidance by Chris Brown ft. Drake; Wow by Post Malone.
Truth Hurts by Lizzo; Sunflower (Spider-Man Into The Spider-Verse) by Post Malone and Swae Lee; You Need To Calm Down by Taylor Swift; If I Can't Have You by Shawn Mendes; Dancing With A Stranger by Sam Smith & Normani; Panini by Lil Nas X; Without Me by Halsey; God's Country by Blake Shelton; Pop Out by Polo G ft. Lil Tjay; and Megatron by Nicki Minaj.
The top-selling 20 albums of the week are: Help Us Strangers by The Raconteurs; 7 (EP) by Lil Nas X; When We All Fall Asleep, Where Do We Go? by Billie Eilish; Happiness Begins by the Jonas Brothers; Free Spirit by Khalid; Cuz I Love You by Lizzo; Delusions of Grandeur by Gucci Mane; Baby On Baby by DaBaby; Thank U, Next by Ariana Grande; Die A Legend by Polo G.
This One's For You by Luke Combs; Scorpion by Drake; beerbongs & bentleys by Post Malone; Father Of Asahd by DJ Khaled; Originals by Prince; A Star Is Born, the motion picture soundtrack by Lady Gaga and Bradley Cooper; Diamonds by Elton John; Ride Me Back Home by Willie Nelson; Bohemian Rhapsody, the movie soundtrack by Queen; and ASTROWORLD by Travis Scott.