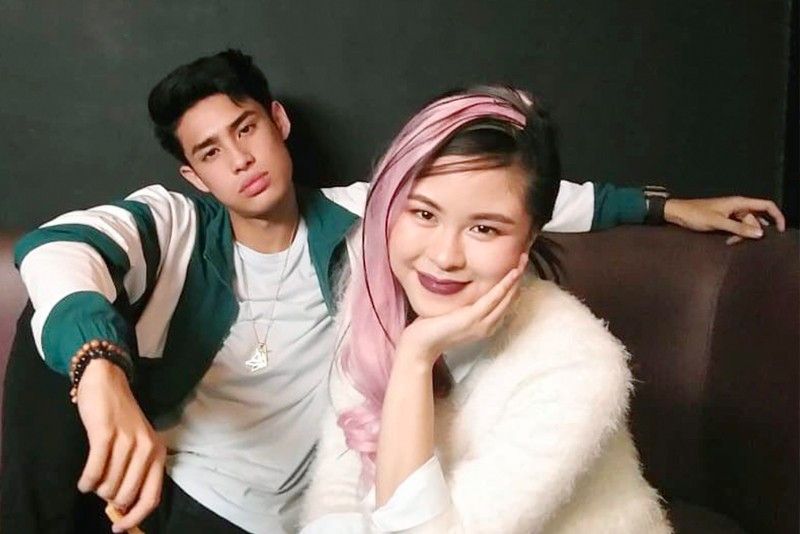 Donny Pangilinan and ex-screen partner Kisses Delavin...
Donny clueless about the DonKiss breakup
FUNFARE
-
Ricky Lo
(The Philippine Star) - June 22, 2019 - 12:00am
Two days after Kisses Delavin revealed in her Instagram account that her DonKiss tandem, with Donny Pangilinan, "has long been over," Donny sounded "clueless" in a post on his Instagram. Could he be, uhm, the last to know?
Kisses expressed apologies for her social media blackout until she broke the sad/shocking (as far as DonKiss fans were concerned), asking her fans to calm down and junk their plan to assemble at the ABS-CBN (last June 16), in a desperate appeal to "save" the tandem.
Likewise, Kisses added that "as much as I understand the bleeding hearts of my supporters," she didn't want to be dragged into a fandom war that would pit her against another girl whom she didn't identify but is suspected to be Sharlene San Pedro, Donny's fellow MYX VJ.
This was what Donny posted on his Instagram stories on Tuesday (June 19) the same day Kisses' Instagram post went viral:
Before this day ends ­— Regarding the statement, I'll be honest it was a surprise. To my understanding, the partnership was still under review because of different expectations, with no final decision yet. But let's please respect her statement. I sincerely wish Kisses and her family the best. Let's not fault find. Let's all support each other at this time.
DonKiss, we will forever be grateful for you all, love you guys. God bless, good night.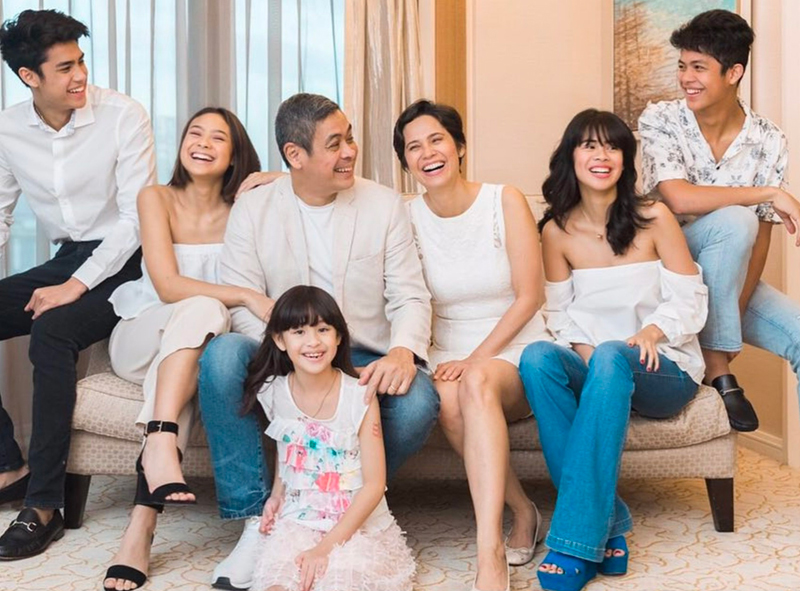 ...and with his parents Maricel Laxa and Anthony Pangilinan and his siblings.
As Kisses said, "It was good while it lasted." Donny and Kisses were such a delight in the ABS-CBN romcom Playhouse and in Regal Films' Walwal, weren't they?
Maricel Laxa, Donny's mom who co-manages him with Star Magic, also admitted to have been "surprised" by Kisses' revelation.
Said Maricel in a text message to Funfare, "We were surprised with the statement because even if there were no current projects for both of them, we remain open. We have always been supportive and thankful for the partnership for as long as expectations are aligned.
"Donny is still relatively new in the industry and we co-manage him with Star Magic. We make decisions as a team. We never close our doors to anything as we know many possibilities can happen to grow and make a difference."
Aside from the DonKiss supporters, other people were actually saddened by the split-up because Donny and Kisses were such a wholesome pair, having been raised well-mannered by their families. Donny is one of the children of Maricel and Anthony Pangilinan and Kisses is the only child of Gilbert and Carrie Delavin (who gave birth to Kisses after seven miscarriages).
Donny was Kisses' second screen partner after Marco Gallo. At 20, she is "NBSB" (No Boyfriend Since Birth) and, by coincidence, according to Maricel, Donny at 21 is "NGSB" (No Girlfriend Since Birth). Both are focused on their studies, Kisses at La Salle (Accountancy) and Donny in UPOU (Multimedia Studies).
(E-mail reactions at rickylophilstar@gmail.com. For more updates, photos and videos, visit www.philstar.com/funfare or follow me on Instagram @therealrickylo.)