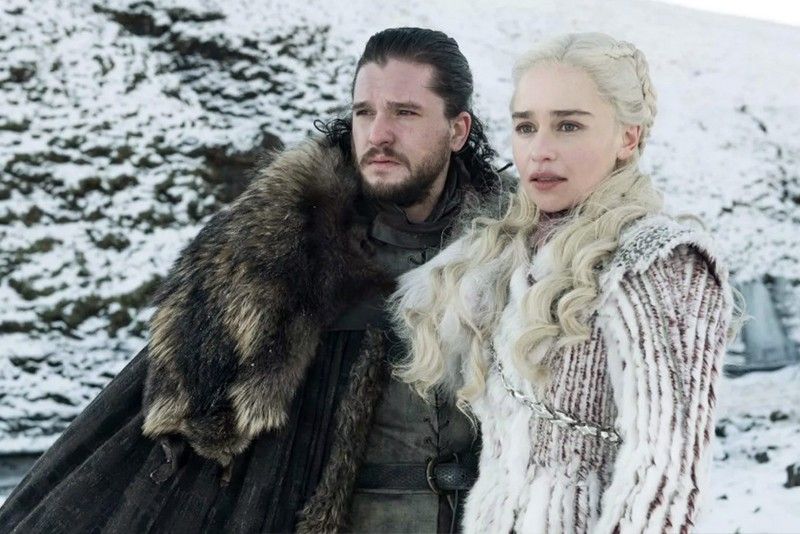 Game of Thrones is Best Show
GOT, Avengers win at MTV Movie & TV awards
If there were no male and female categories in the usual showbiz awards, you know, Best Actor and Best Actress as a pair, do you think Lady Gaga as Ally of A Star is Born would have won over Rami Malek as Freddy Mercury of the Queen biopic Bohemian Rhapsody?
Well, the 2019 MTV Movie & TV Awards said that there is a strong possibility. This is because it was just what happened at the awards night held last Saturday, June 15, at the Barker Hangar in Santa Monica, California. Lady Gaga did win over Malek in the gender-neutral Best Performance in a Movie category.
The MTV Movie & TV Awards has these past few years made it a point to be one of the leaders in the battle for gender equality. Hence, no male or female awards and there is now a genderless Moonperson trophy. There was a Moonman during the early years. If the girls want recognition, then they have to be on equal footing as the boys which is why Captain Marvel with her blonde locks can be in a fight here with the Avengers.
Honestly speaking, such quirky categories have made the M&TV Awards not only interesting but also lots of fun. While other awards-giving organizations are known for being staid events with the laughs coming only from what most of the time is an uncomfortable host, the M&TV Awards constantly challenges convention and sets out from the start to give everybody a good time.
This year's edition was no different beginning with the coolest duds on the red carpet worn by the likes of newbie Noah Centino and TV favorite Nick Cannon, with Zachary Levi of Shazam as the evening's host, with some Avengers in attendance, with performances by exciting acts like Lizzo and Bazzi and most of all with the truly prestigious Generation Award going to Dwayne "The Rock" Johnson.
The Generation Award is the biggest fan award ever created. It celebrates "beloved actors whose diverse contributions to both film and television have turned them into household names in the industry." Previous Generation awardees include Chris Pratt, Will Smith, Reese Witherspoon, Robert Downey Jr., Mark Wahlberg, Sandra Bullock, Jamie Foxx, Johnny Depp, Ben Stiller, Adam Sandler, Mike Myers, Tom Cruise, Jim Carrey and all those guys, plus the Fast & Furious franchise itself.
Johnson, former wrestler and TV actor, who appeared in movies like Jumanji, Central Intelligence and was one of the voices in Moana, certainly deserves to be in that list. I have never met or seen him personally but he seems to be a really nice, caring person beloved by kids and admired by adults. His speech encouraged people to be kind, compassionate, inclusive and straight-up with people because in being good lies the real power.
Back to Generation award winner Will Smith, the 2019 Trailblazer Award which goes to actors who constantly challenge the status quo was won by his better half, the actress and philanthropist Jada Pinkett-Smith, who stars in the upcoming Angel Has Fallen of the Fallen series.
Here now are those who now have a new Moonperson trophy on display in their homes, courtesy of the 2019 MTV Movie & TV Awards. These winners are: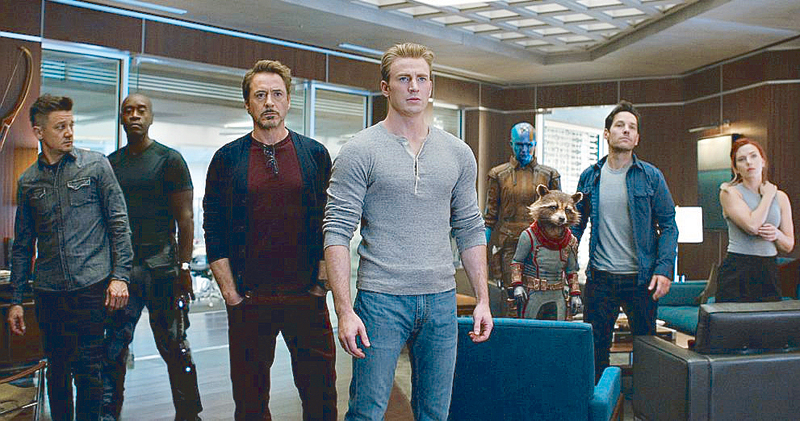 Avengers: Endgame is Best Movie
•Best Movie: Avengers: Endgame.
•Best Show: Game of Thrones.
•Best Performance in a Movie: Lady Gaga, A Star Is Born.
•Best Performance in a Show: Elisabeth Moss, The Handmaid's Tale.
•Best Frightened Performance which was changed from Best Scared as Shit Performance of the previous year: Sandra Bullock of The Bird Cage.
•Best Hero: Robert Downey Jr. (Tony Stark/The Iron Man), Avengers: Endgame.
•Best Villain: Josh Brolin (Thanos), Avengers: Endgame.
•Best Kiss: Noah Centineo and Lana Condor, All The Boys I've Loved Before.
•Reality Royalty: Love & Hip Hop: Atlanta.
•Best Comedic Performance: Dan Levy, Schitt's Creek
•Breakthrough Performance: Noah Centineo, To All The Boys I've Loved Before.
•Best Fight: Captain Marvel, Captain Marvel vs. Minn-erva.
•Best Real-Life Hero: Ruth Bader Ginsburg, RBG.
•Best Documentary: Surviving R. Kelly.
•Best Host: Nick Cannon, Wild 'n Out.
•Most Meme-able Moment: The Bachelor, Cotton Underwood jumps the fence.
•Trailblazer Award: Jada Pinkett-Smith.
•Generation Award: Dwayne Johnson.