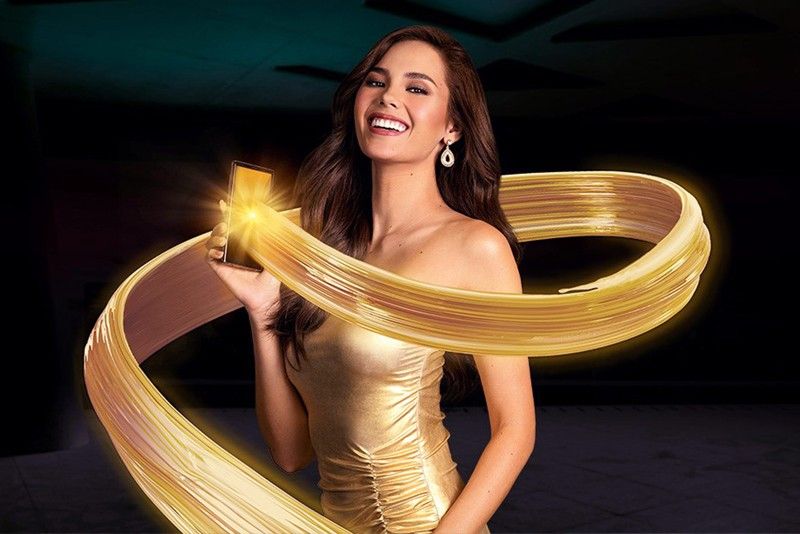 Catriona Gray on being a Smart Signature endorser: As a Smart user for a number of years, I know that the brand is synonymous with quality… Smart can help my reign to be more meaningful.
Can anybody be 'Smart-er' than Catriona?
FUNFARE
-
Ricky Lo
(The Philippine Star) - May 27, 2019 - 12:00am
'Is being smart a criterion in my choice of a friend or a boyfriend? I think someone who is intellectual is good just because I like talking, I love to be intellectually stimulated...'
It takes a smart girl to endorse a product like Smart Signature. And who could be smarter than reigning Miss Universe Catriona Gray?
"Catriona's inspiring story and her disposition as the ultimate goal slayer makes her the perfect ambassador for Smart Signature, a new mobile experience that prioritizes customers," says Oscar Reyes Jr., PLDT-Smart SVP and Consumer Business Market Development head. "Designed to cater to a new generation of goal slayers like Catriona, Smart Signature keeps up with the fast-paced digital lifestyle of our customers and empowers them as they tick off more milestones in their career or life."
Congrats!!! You are really very "Smart" for choosing Smart, right? What are the perks?
"Thanks. The brand is synonymous with quality. You know that the products really work for the people because they are happy with the services. I have been a Smart user for a number of years already. It's really dependable. One of my very first commercials was Smart back in 2012 so it's been a long-running relationship with Smart.
"Smart can really help my reign to be more meaningful. The biggest way that I connect to my audience and my supporters is through social media. So constantly being connected with a plan that I can rely on to always give me the right service. Smart lets me connect with them. I don't get to see all of them face to face but this connection strengthens the message, the relationship that Smart allows me to have with them is precious."
On a scale of 1 to 10, how smart do you think you are (and why)?
(Laughs) "I'm a 10 now. I won, didn't I?" (Laughs) "It leans on somehow my being unique and that really allowed me to shine in the competition."
How do you think did you "out-smart" the rest of the Miss U candidates?
"I don't feel it's a matter of outsmarting anyone. It's really just finding ways to shine…because everyone is beautiful. Everyone is intelligent. Everyone has an amazing platform but really I prepared. I really tried to involve the Philippines every step of the way, whether in my national costume and its symbolism and other things. I have always stuck to my core which is my advocacy. I really feel that what secured my win was the final three questions. There, I stuck to my core, my advocacy which was the reason why I joined the pageant in the first place, my charity work in Tondo, Manila, that was significant."
What's the smartest thing that you've ever done in your life?
"Believing in myself and my abilities. Not that I had that always. There were times when being surrounded by so many people, I'd think that maybe they know better than me and I should be fully guided by them. But in this journey, I want to reiterate that a lot of it was me. I told myself, 'You should trust your vision,' because I felt like I have it for a reason."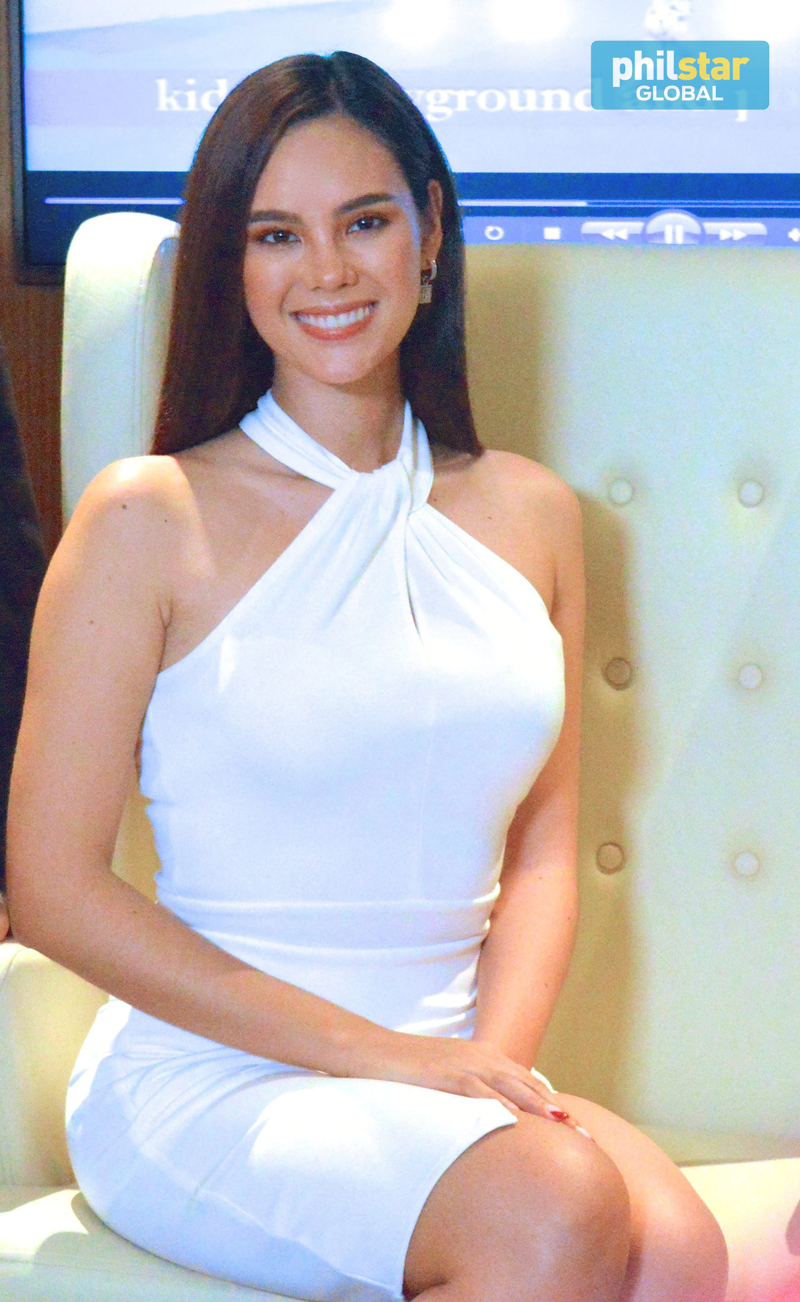 — Ver Paulino
Has anybody ever "out-smarted" you?
"Yeah. But you know the most amazing thing about those moments was that they were always a learning opportunity. No one is the best at anything all the time. No one is the smartest, most beautiful, most talented all the time. But if you are able to learn from every opportunity, then you just continuously grow."
Is being smart ever a "criterion" in your choice of a friend or boyfriend?
"I think someone who is intellectual is good just because I like talking. It's not a do-or-die thing but I do love being intellectually stimulated especially with friends because I do love talking about not just fluffy everyday things but also engaging in deeper conversations and it would really be nice to have someone who could reciprocate that."
Hypothetical question: Between a smart not-good-looking guy and a not-smart good-looking guy, who will you pick and why?
"I would pick the smart guy. Because again, someone intellectual is very attractive to me. I feel that when you grow to love someone, it's not just about looks, right? Because looks fade."
How fast can you tell if a person is smart or not?
"No, I don't have that kind of discernment. And there are different ways of people being smart. Some are book smart. Some people are common-sense smart, while some are people smart. I think everyone is smart in his own way. So, I don't think anyone is not smart."
How well have you grown after winning Miss U?
"I have grown so much and I will continue to grow during the reign. It's a once-in-a-lifetime opportunity where I found myself in a new country meeting so many people. I have moved to New York City and since it's my non-comfort zone, it will definitely push me to grow. I think I'll be a more mature woman and more experienced after this."
What's the best lesson that you've learned so far as Miss U?
"One is the importance of really surrounding myself with the right people. I can't emphasize this enough. Whether it's your family or your community, your peers, it makes the biggest difference in your mentality and how you perceive the world around you. And I know how hard it is to really find the right people to support you this way.
"In my Miss Universe journey, I am happy I was able to create my own team as an independent candidate and so I was constantly surrounded by good energy. They became my family. So, in those moments when I felt so overwhelmed, they were there to support me.
"Also, it is important to play to your strengths and be true to yourself. I was really hands-on because I want to be really involved in everything. That's also being creative, and it comes out in so many things like wardrobe pegs, the look of the gown, the colors, the accessories.
"I was really hands-on with everything because I felt that once I had the opportunity to be onstage, I needed to look and feel that I am the best version of Catriona Gray that I could imagine. I know that when you see a girl who is just radiating, it's not what she's wearing, it's how she feels. It's really important for me to be in that mindset...to be, yes, in my most beautiful, in my most confident and to be happy about everything."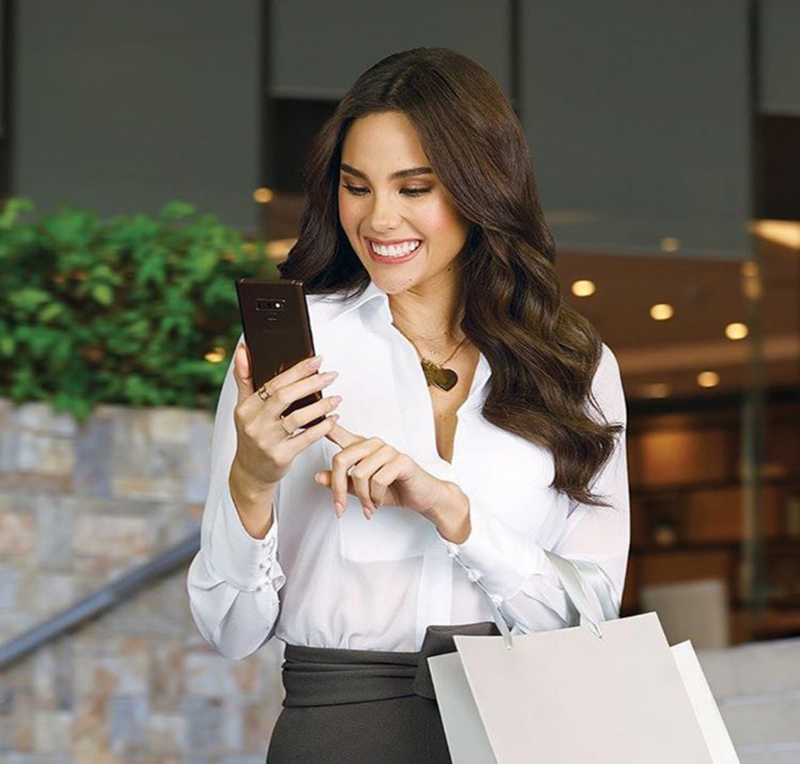 What sacrifices are you making during your journey?
"Oh yes, I sacrifice a lot of time, effort and resources, but it's all worth it. I'm doing it for the country. I didn't feel like it was just for myself. And it always pays off. There are plenty of challenges. Even financially, it's difficult.
"Not very many people realize that being a candidate in pageants, some girls need to quit work. For me being a model, I was not allowed to have contracts. So there was that financial gamble and being a self-sufficient individual because I live alone and I knew I was risking something to get this opportunity.
"I'm glad it all paid off. At the end of the day, if you don't even try, all is lost. I would rather be that person who risked and failed than that person who never tried at all."
People look up to you. What do you want to say to them?
"I'd like to tell them that my story is not an overnight success. And there were years that I really struggled. There were times when I was really frustrated and down. But I never gave up. I always played to my own strengths ­— which in my journey was being creative and hands-on and being driven. And I always wanna stay true to my values no matter what.
"I'm very organized, and very ambitious. I've always set goals for myself and I like to break it down into small steps so I won't be overwhelmed. The thing with me is every time I achieve a goal, I'm already looking at the next one.
"It's really in my personality, my being an achiever. My parents have always supported me in all my dreams and goals since I was a young girl. I was never told, 'Why are you considering it, that's not for you.' I have never been told that and I consider it which is a huge blessing. So whatever I aspire to do is valid and my parents are there to support it.
"So, my advice is if you didn't grow up in that kind of environment, find a set of people who believe in you and go alongside them in your quest to achieve that goal."
(Smart Signature comes in four plans [Plan S, Plan M, Plan L and Plan XL] with generous data allocation; worry-free unlimited calls to Smart, Sun and TNT; worry-free AnyNet call minutes to PLDT landline and other networks so you never have to worry about connecting with family, friends and colleagues on any network. Experience a re-imagined postpaid and achieve more with Smart Signature Plan. Sign up as a new subscriber or upgrade your current Smart Postpaid Plan for free at select Smart stores nationwide. Learn more about the Smart Signature Plan that is perfect for your lifestyle at www.smart.com.ph/signature.
(E-mail reactions at rickylophilstar@gmail.com. For more updates, photos and videos, visit www.philstar.com/funfare or follow me on Instagram @therealrickylo.)