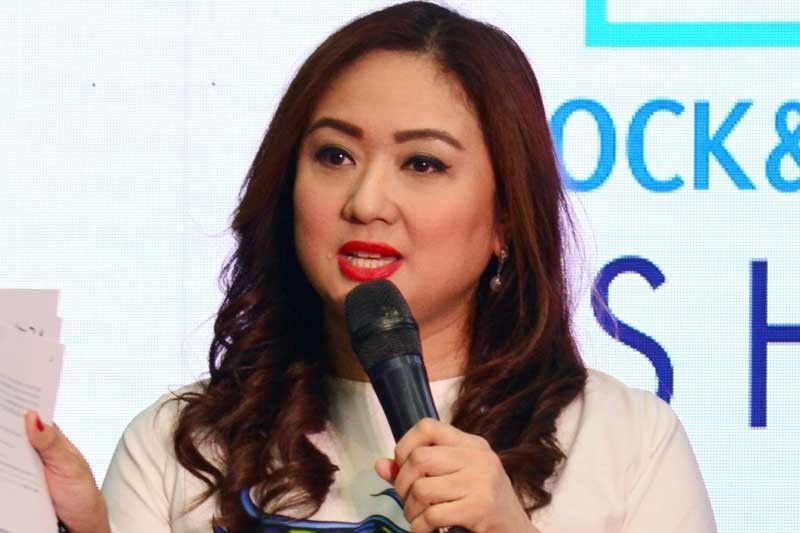 Lock&Lock event host Christine 'Tintin' Bersola-Babao reaches out to millennials and netizens through her Christine Bersola's Chronicles
Even while she seldom appears in front of the TV cameras nowadays, life is definitely not boring for Christine "Tintin" Bersola-Babao who has her plate always full with new undertakings.
Tintin is very much active in doing business with her Styled Pop-Up store at the East Wing of Shangri-La Plaza. She, too, joins in bazaars and organizes them herself under her own CBB Food, which distributes products to agents on a consignment basis. If you are interested to learn about running your own business, Tintin is sharing her extensive business know-how through the online financial literacy show called MoneyWise, which she co-hosts with business coach Chinkee Tan.
Apart from that, she does her mother duties to Antonia and Nio without fail and, of course, spends quality time with them and husband Julius Babao. Her love for children resulted to her becoming an award-winning children's book author and founder of parenTIN.tv, the country's first online parenting show.
These days, Tintin is reaching out to millennials through her vlogs under the name Christine Babao's Chronicles. It contains stories, reports or accounts of what's happening around her inside and outside of the house.
"I finally joined the bandwagon of YouTubers and bloggers. I finally gave in. Truth is, I've been thinking about doing this for so long," she said as intro to her very first solo vlog that she started October of last year. Her first YouTube channel mostly features her children's milestones and their family adventures.
It turned out that a lot have shown interest to her vlogs as proven by the number of subscribers. "I seldom appear on-cam since I concentrated on (taking care of) my children and I'm very hands-on, especially now that my 14-year-old daughter, Antonia, is on homeschool."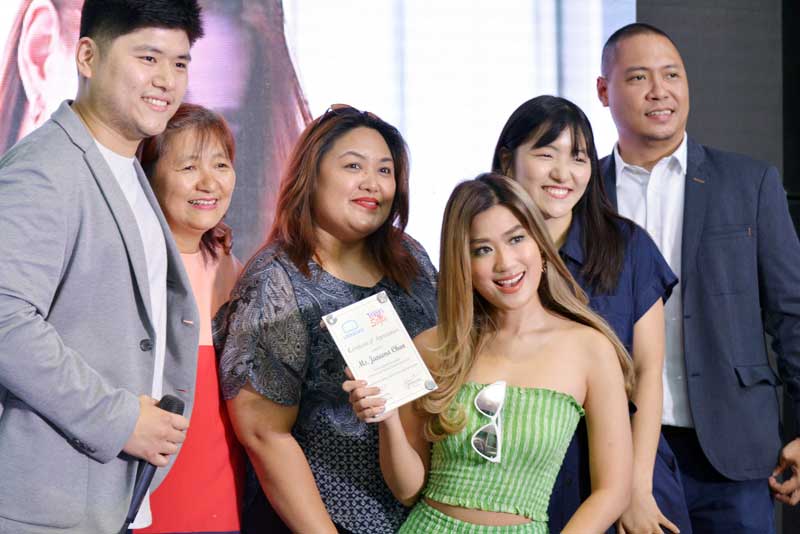 From left: Lock&Lock marketing manager Adrian Chua, VP Annie Chua, operations manager Annika Chua, brand ambassador Janeena Chan, national sales manager Jomalarth Tan and sales manager Banjo Ibarra during the launch of Travel Zone by Lock&Lock.
Tintin is an advocate of homeschooling because she believes that "teaching your own kid is the best." Being at home most of the time keeps her closer to her children and they would often create engaging video blog contents; chronicling their lives together as a family — whether they are cooking or playing or book reading. They also had travel vlogs.
Evidently, she is enjoying documenting family life events with her hand-held camera. "Yeah, what's good, you are not pressured to go to the network at a certain time or to deliver the ratings. Walang ganoon kasi you are doing it for your own happiness.
"I'm also happy with the fact that I can focus my attention more on my two kids since Julius is the one busy working. He works seven days a week but he has time for the family. We have 'date time' two times a week, just the two of us. On weekends, we go out with the kids like today, after this Lock&Lock event, we will have dinner together."
Tintin was the host during the Lock&Lock event at its flagship store located at the sixth level, East Wing of Shangri-La Plaza last April 27. The popular plastic kitchen organization and storage brand formally launched its travel accessories collection called the Travel Zone by Lock&Lock with brand ambassador Janeena Chan.
The trendy, eye-candy suitcase collection complements the Lock&Lock Insulated Vacuum and Stainless Steel Tumblers Collection series, perfect for various activities mostly during travels including mountain climbing, hiking and cycling.
Marketing manager Adrian Chua said that Lock&Lock takes into consideration the concern of majority about getting a product that is affordable but durable.
Lock&Lock has been recognized globally as a brand that consistently delivers superior quality products. It has gained ISO 9001 and 14001 accreditations indicating that the brand has met the highest quality manufacturing and environmental systems and procedures.