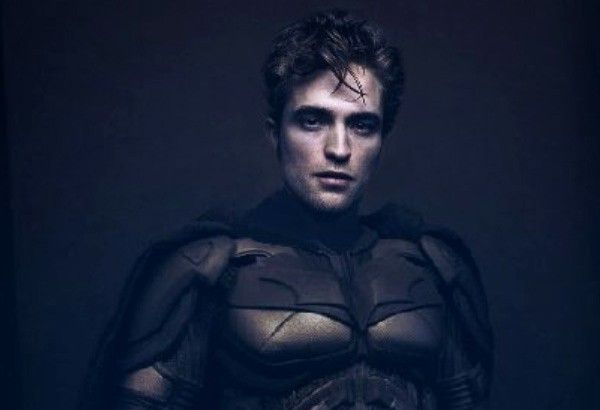 Robert Pattinson re-imagined as Batman by fans
Twitter/Robert Pattinson Worldwide
Robert Pattinson is Twitter users' top pick as new Batman
MANILA, Philippines — After his iconic roles as Cedric Diggory in "Harry Potter" and as the vampire Edward Cullen in "Twilight," British actor Robert Pattinson is being pushed by Twitter users to become the next Batman.
Pattinson, on Friday, topped Twitter's most trending topics with about 100,000 tweets following reports that the heartthrob is among Warner Bros.' top picks to play the Caped Crusader in a film reportedly to be released in June 2021.
The studio outfit is reportedly in negotiations with Pattinson after Ben Affleck left the role in 2017.
Apart from Pattinson, "Tolkien" and "X-Men: Dark Phoenix" star Nicholas Hoult is also assumingly being considered for the part.
The new Batman flick will be directed by Matt Reeves of "Planet of the Apes" movies. Filming will reportedly start in late 2019 or early 2020.
If Pattinson would be cast, the 32-year-old actor would become the youngest to play the DC Comics superhero on the silver screen.
He has at least four films opening this year, including "High Life," Netflix's "The King," "Waiting for the Barbarians," and the Cannes Film Festival entry "The Lighthouse."
Conditions on the set of "The Lighthouse" were so harsh, according to Pattinson, who heads the cast alongside Willem Dafoe, that it was the "closest I've come to punching a director," the actor admitted.
An exhausted Pattinson described how he remonstrated with the film's director, Robert Eggers, after he had to do one take five times on a freezing Nova Scotia beach.
"And he was like, 'I was spraying a fire hose in your face.' It was like some kind of torture," said Pattinson.
The pair is still friends. The star sworn silence on the plot of the historical black-and-white horror film "set in the world of old sea-faring myths." — With reports from AFP/Fiachra Gibbons and Aurélie Mayembo