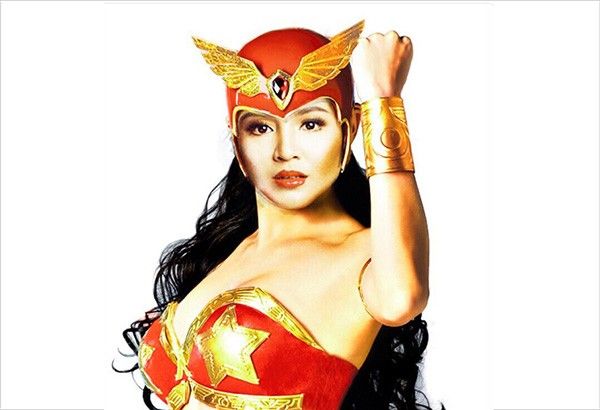 Fans' rendition of Nadine Lustre as Darna
Twitter/@nadinefordarna
Is Nadine Lustre willing to play Darna?
MANILA, Philippines — After Kapamilya actress Liza Soberano backed out from her Darna role because of an injured finger, the public is waiting for a new actress to put on the iconic Filipina superhero's costume.
One of the leading contenders for the role is another Kapamilya actress, Nadine Lustre.
In an interview with the media during a Skechers Move in Style event in Taguig City last Saturday, Nadine said she is happy that she is one of those being suggested to remake the movie of the Pinay heroine.
"My God. I've heard about that. I'm really happy that they're very supportive, but I know naman kasi that the role is going to be given to someone who's deserving and someone who can do it. I mean, it doesn't have to be me. It just has to be someone who can give justice to the role," Nadine said.
When asked if she is willing to do the role, Nadine said it depends.
"I don't know. It depends. I don't really like saying that I don't want to do it or not because mapupunta talaga 'yan sa kung sinong deserve nung role na 'yun eh," she said.
Nadine admitted that she does not have a new teleserye coming soon, but said she has a new movie with Sam Concepcion.
"I don't have a teleserye, but I do have a film coming soon. It's called 'Indak.' It's parang a dance musical. I'm working with Sam Concepcion on this one. I'm doing movies this year, so parang same lang naman siya. I'm still acting," Nadine said.