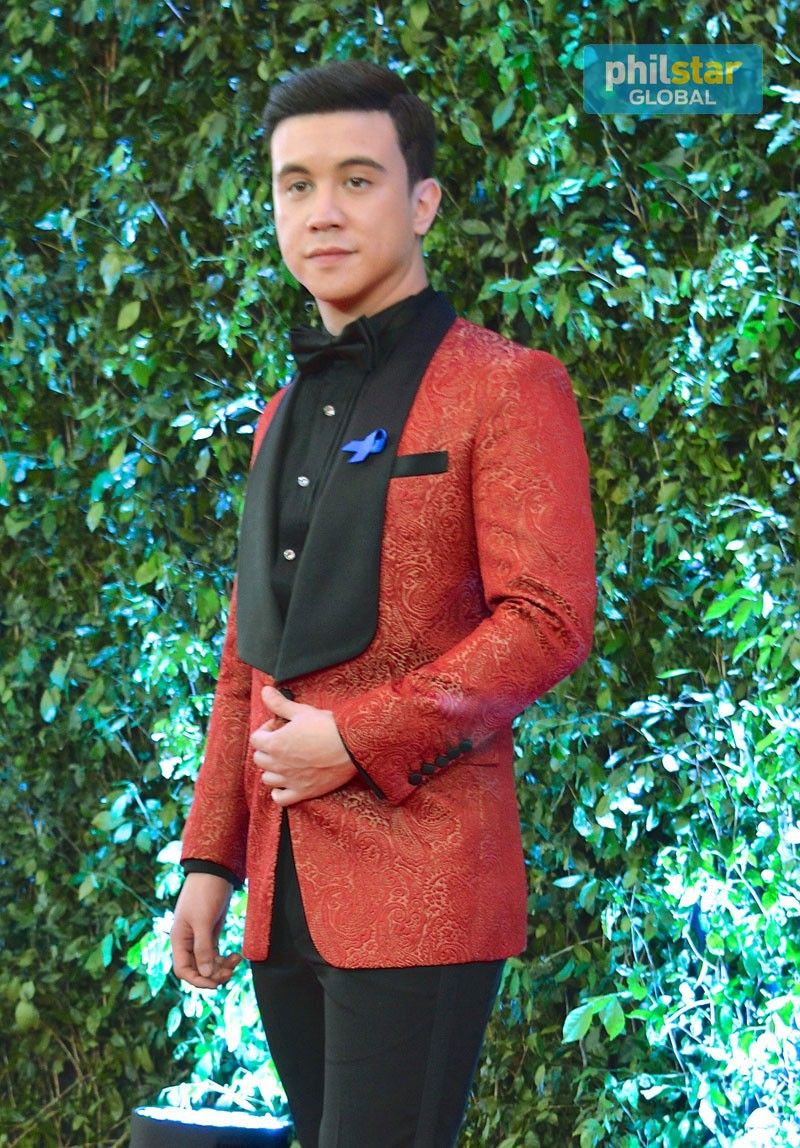 Arjo Atayde: I would do any role. I don't want to be boxed into this or that (particular role).
Photo by Ver Paulino
Arjo gets tough in Bagman
Now streaming on iWant is Bagman, the joint venture of the digital section of ABS-CBN production unit Dreamscape Productions and Rein Entertainment, that sees Arjo Atayde in a lead character which he described as the "wildest role I've ever done."
The original, not-to-be-missed new gritty socio-political action drama written and directed by Shugo Praico with Lino Cayetano and Philip King as producers, follows Arjo's Benjo Malaya, a family man who makes a decent living in his barbershop but not until the shop gets a demolition order for the government's road widening project. With a family to support, Benjo agrees to enter in dubious transactions without thinking of the consequences of being a bagman.
The role challenges Arjo to get rough and tough to which he readily accepted.
"I would do any role. I don't want to be boxed into this or that (particular role)," said the ABS-CBN actor who is used to master his role as well as act out specific emotion on command when on the set.
In fact, his co-stars Raymond Bagatsing, Allan Paule, Yayo Aguila and Chanel Latorre had nothing but praises for his acting performance.
"I am very thankful for the kind, sweet words. I appreciate what they say but at the end of the day, I don't think I am (good) because it's what keeps me going every day — self-doubt. I always believe I have to learn every day. (For me) there's no such thing as a good actor, walang ganung bagay but just always be ready, always give 100 percent to what you do. Ganung bagay ang ginagawa ko, I put my heart into it that when I get home, I'm not an actor but I am myself. I detach myself from (the character) and it's not in my head anymore."
Certainly, Arjo is happy about being assigned to playing the titular role. "I thought I'll just be supporting the actors and now finally, after seven years, it's my time to tell my story. I am very thankful to be given this opportunity."
Like in his previous acting vehicles, Arjo diligently studies the script and what follows is his ability to lose himself to the character. Of course, Arjo never forgets to take instructions from direk Shugo in Bagman and "I go with the flow. Direk also gave me the freedom to create my own so I put my heart into it and I used my instincts na kung ano 'yung ibabato sa akin na acting ng kasama ko, I just react."
He believes that acting is effective when the reaction is natural. "Acting is reacting so I just react the whole time, and what with my co-stars who are all excellent, it's possible to make everything like real."
Asked about the part of his character that challenges his acting ability the most, Arjo said every scene was challenging from the very first shooting day in November of last year.
Although he appreciates all the good words being said of his performance, he is not the type to brag about them.
"I am hard on myself and I am a critic of myself. I never watch myself so I could say that I am very good. I always watch myself to see my mistakes, to see all the things I could develop on."
With his career on the upswing, Arjo also has a happy heart. His admission that he and Maine Mendoza are exclusively dating gained him some haters. Arjo is not bothered at all.
"Maine is worth fighting for. I will not be bothered by bashers. I'm just really happy and I see her happy and I think that's all that matters to me."
The two have been posting photos of themselves on social media with the most recent was on Instagram that showed them too comfy with each other. He said that it was taken during one of their pictorials. He, too, shared that they both have freedom to post photos "but having the freedom of posting doesn't make us post more. I don't think that should be the basis of (a) relationship. We want it private. What you see is what you get."