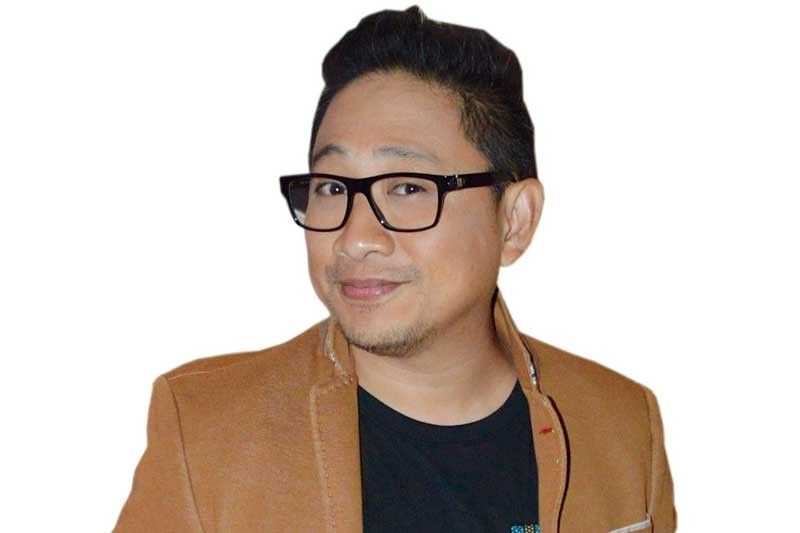 Multiple challenges for Michael V.
FUNFARE
-
Ricky Lo
(The Philippine Star) - March 23, 2019 - 12:00am
If Ronnie Ricketts, Coco Martin and, ehem, Clint Eastwood can, why can't Michael V. (a.k.a. Bitoy)? That is, write, direct, co-produce and star in a movie.
Bitoy and his wife, former flight attendant Carol Bunagan of Mic Test Entertainment, Inc., have just closed a partnership deal with GMA Pictures for the co-production of Family History in which Dawn Zulueta stars with Bitoy.
Asked how he would handle the multiple tasks, Bitoy sounded confident.
"Like a pro," he said. "Hayop sa sagot, ano? Kasi being in the industry for this long, I've been observing a lot of people, a lot of directors, a lot of things about the industry, the production and whatever. I'm a fan of not only local and Hollywood movies but including those of other countries. I've been planning to do it. I think the time has come for me to put my theories into production."
Family History is about a problematic couple that seems to be possessed by something. A disease enters the scene and the story will revolve around how that disease could actually affect their problematic relationship.
Bitoy, who wrote the story, has a hand in choosing the stars.
"It's crucial, eh," he explained. "Early on, when you're writing a script, I think it's essential that you already have in mind who the stars are. You have to able to find out how they're going to deliver the lines. I did several revisions once I sat down with the cast, dun sa table reading, although alam ko na, kilala ko na majority kasi I had them in mind when I wrote the script. Iba pa rin 'yung table reading and what they had to offer with regards to the character."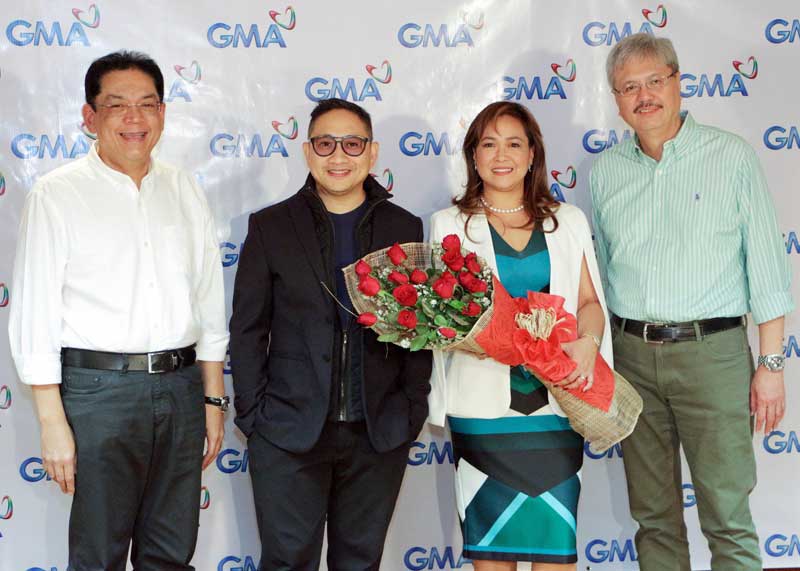 Michael V. and his wife Carol Bunagan with GMA president/COO Gilberto Duavit (left) and CFO Felipe Yalong (right) during the contract-signing with GMA Pictures.
Does he feel added pressure since Family History is the comeback vehicle for GMA pictures?
"Yes and no. But I wouldn't call it pressure for that reason. I think the pressure is in gauging if the movie will be a hit or not. While filming the project, I'm convinced that my theories about filmmaking are right. The pressure is lessened while the shooting goes on. And I think, 'yung added benefit na lang siguro yung pagtangkilik ng audience dito sa project. Pressure-wise, I don't want to sound like a braggart but I don't really feel any pressure because the atmosphere on the set is very easy and very relaxed."
It's common knowledge that Bitoy is the think tank behind Bubble Gang, the long-running GMA gag show (23-plus years and counting). You wonder, does he apply his Bubble Gang (and Pepito Manaloto) comic touch on Family History?
"Since its story revolves around family, Pepito Manaloto is more like Family History. The orientation is the same. So mas madali kumuha ng idea from situations in Pepito Manaloto. But I avoided that. The situations in Family History have to be new, unique only to Family History."
Speaking of family history, when Bitoy looks back, what part of his own personal history marked the turning point in his life?
"My life? Oh, it's my marriage to my wife, Carol, who is also the executive producer for Mic Test Entertainment, Inc. Dito sa movie na 'to, ang daming nabago sa akin. Actually, before we got married, I didn't know how to handle my finances. When she came into my life, things just fell into place, nagkaroon ng order ang buhay ko. And I'm talking not only about my finances but my whole life. Ano kami, eh, sobrang compatible. So, for me, she's the turning point in my life and career."
(E-mail reactions at rickylophilstar@gmail.com. For more updates, photos and videos, visit www.philstar.com/funfare or follow me on Instagram @therealrickylo.)