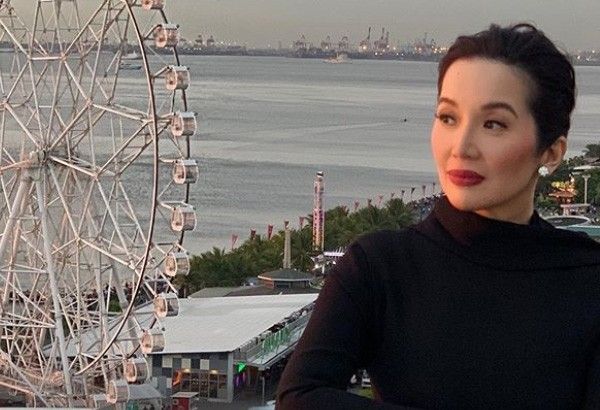 Actress and TV host Kris Aquino
Instagram/Kris Aquino
Kris Aquino recalls good times with Nicko Falcis in new video
MANILA, Philippines — "Queen of All Media" Kris Aquino made a tribute video for former aide Nicko Falcis after Nicko blocked her on Instagram.
On Wednesday, Kris posted a video in her Instagram account. The video presented a slideshow of her and Nicko during their happy times, with Eminem and Rihanna's hit song "Love the Way You Lie" as background music.
At the end of the video, there was a text that read, "You are what you do, not what you say you'll do."
"Nicko, i only wanted to check on you, after all no matter this unfortunate ending, we actually did build SOMETHING to be proud of... tumingin lang ako sa IG mo, BLOCK agad? How sad... Just in case you miss me- edited a video to refresh your memory," Kris wrote.
Nicko earlier posted on his Instagram story a screen capture of Kris following him again on the social media site. Nicko, however, blocked the actress.
Kris and Nicko strained their relationship after she accused him of using a credit card issued for the operations of production outfit Kristina C. Aquino Production for his personal expenses. She claimed that Falcis charged over P1 million to a BDO corporate card without her consent.