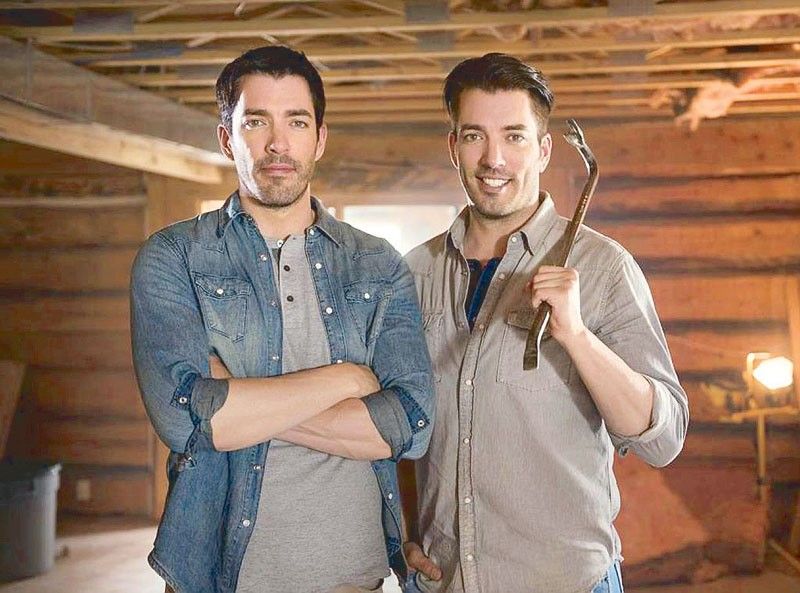 Real estate expert Drew Scott (left) and contractor Jonathan Scott team up to help families find, buy and transform a dated property into the ultimate dream home
The Property Brothers in Manila for HGTV launch
MANILA, Philippines — Leading home and lifestyle entertainment brand, HGTV, recently introduced home and design enthusiasts to two of the channel's biggest stars, celebrity TV hosts and real-life twin brothers Drew and Jonathan Scott.
Better known as the Property Brothers, the Scotts visited Manila for the first leg of a promotional tour in Asia to celebrate the launch of HGTV to the region. In the Philippines, HGTV is now available on SKYcable Channel 88 (SD) and Channel 246 (HD), and on Cignal Digital TV.
With more than 15 years of experience in making dream homes a reality for homeowners, Drew and Jonathan are television's twin titans. Their witty banter, charming personalities and uncanny knack for uncovering real estate treasures have helped make the brothers the faces of home renovation on TV since Property Brothers the show made its US debut on HGTV in 2011. The talented and charismatic duo went on to star in other hit programs such as Buying and Selling and Brother vs. Brother.
The brothers participated in a series of road shows and exclusive events in Manila where fans had the rare opportunity to meet the brothers at the Glorietta Activity Center, and also at an exclusive, invite-only dinner event through a "Meet and Greet" giveaway contest in the HGTV Asia Facebook page (www.facebook.com/hgtvasia).
When asked about his visit, Drew, the real estate half of the duo, said, "I am excited to be back in the Philippines, having been to Manila before. I love its cultural landmarks, beautiful architecture and wonderful people. It is such an honor to be part of the HGTV launch in Asia, and (I am) delighted to have met the fans in the Philippines, answer all their questions about home design and get to know more about their lifestyle and culture."
Echoing his brother's sentiments, Jonathan, an experienced contractor, commented, "It feels great to have been able to get up close and personal with the home and design enthusiasts in the Philippines. HGTV is the place to be if you are looking for home tips or creative ideas. We really enjoy what we do and we look forward to inspiring audiences with fresh ideas and authentic stories soon."
To find out more about HGTV and The Property Brothers, visit HGTV at www.hgtv.asia and follow the tour action on Facebook (www.facebook.com/hgtvasia), Instagram (www.instagram.com/hgtvasia) and Twitter (www.twitter.com/hgtvasia).