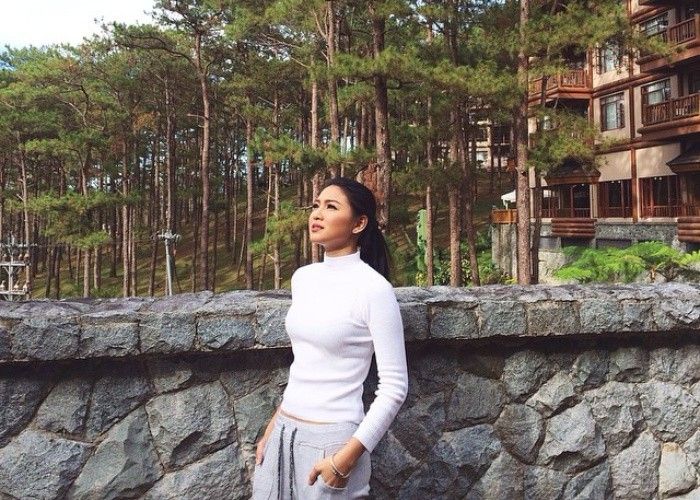 In this 2014 post, Nadine Lustre enjoys the weather in Baguio.
@nadine on Instagram
The moment when Nadine Lustre picked someone else's trash
MANILA, Philippines — Kapamilya actress Nadine Lustre shared on Sunday that she picked up someone's trash and asked the person to put them in proper trash bins.
In her Instagram story, Nadine wrote that she was in a roll-on-roll-off (RORO) vessel when she caught someone throwing garbage out their van's window.
"On a RORO atm and I caught someone throw paper and plastic wrappers out their vans window. I picked it up, knocked on the door and asked the driver to throw it properly in a trash can. I don't think I can forgive myself if I just stood still and let the trash go into the ocean," Nadine wrote.
Nadine added that "we are part of everything" and "everything that we do to harm the earth will, eventually, come back to us."
She also encouraged her followers to work together in taking care of the environment as they are fortunate to live in a home that provides their needs.
"The universe has been so good to us. We are so lucky to have a home that has everything we need. Let's be grateful and start taking care of it. Please, please, please let's all work together. We can do this! All we need is a little bit of responsibility and a whole lot of love," she said.
A known beach lover, Nadine previously expressed interest in advocating for the environment after she and boyfriend James Reid vacationed in Siargao last year and noticed the growing garbage problem there.
In an interview with ABS-CBN, Nadine said, "I think it's time that we start taking care of what we have now. Taking care of the earth, taking care of nature."
The Philippines has become the world's third largest source of plastic leaking into the ocean. This was based on the 2015 report on plastic pollution by Ocean Conservancy and McKinsey Centre for Business and Environment.