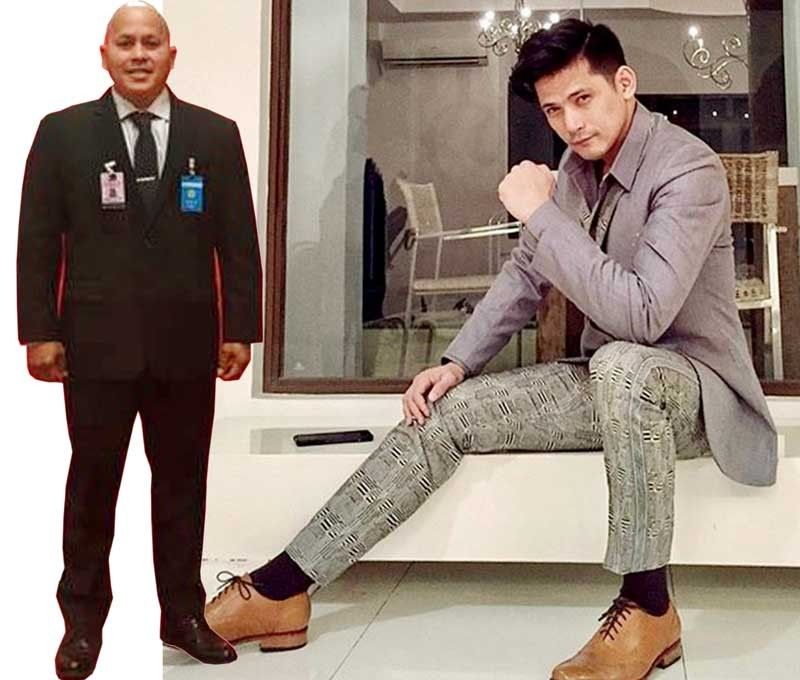 The action-drama-comedy will showcase Gen. Ronald 'Bato' dela Rosa's life which is just as colorful and as dramatic as that of Robin Padilla
Robin: Playing Bato a big challenge
FUNFARE
-
Ricky Lo
(The Philippine Star) - January 22, 2019 - 12:00am
Having played a few real-life characters (among them Baby Ama in the movie that catapulted him to stardom), Robin Padilla said that playing former PNP/BUCOR chief and senatoriable General Ronald "Bato" dela Rosa is by far the most challenging. Robin plays Bato in Bato (The General Ronald dela Rosa Story).
"Gen. Bato is a familiar figure so the viewers will try to look for him in my portrayal," explained Robin. "There will surely be a comparison."
Size-wise, Bato is (obviously!) definitely larger than Robin who, incidentally, will be cast as Bato in the general's younger "leaner" years.
When Bato faced the movie press in early December last year (his biopic was perhaps not yet even planned), he said that if and when, it would be an action-drama-comedy. Robin agreed.
"As far as I know," noted Robin, "hindi lang puno ng action ang buhay ni Gen. Bato, sobra ding ma-drama at may kahalong comedy."
Pasok sa banga, as industry people would put it, meaning right smack on Robin's well-loved all-around image that encompasses the action, drama and comedy genres. Robin's starrers mix action and drama. On TV, he does mostly comedy and he can get away with it. Or even in some films such as his latest, Star Cinema's Unexpectedly Yours, a smash romance-comedy that reunited him with Sharon Cuneta.
Needless to say, Bato's career is full of action as he pursues Pres. DU30's relentless war against drugs chronicled by newscasts in startling details. In a June 2016 DZMM interview, Bato (a Catholic) mentioned that he frequently goes to confession to seek forgiveness after he has killed criminals, declaring that he is not "a cold-blooded killer."
There must be comedy in the movie because the children look up to Bato as a comedian after the PNP mascot was made to look like him. Bato did bare his funny side to the movie press.
Said Robin, "I like that para naman may light moments ang movie hindi lang puro putukan at habulan."
Told that Bato admitted during that December presscon that he's a Cry Baby (shown shedding tears...of frustration!...during a Senate probe on the drug war), Robin said that he could easily identify with Bato on that.
"There's nothing wrong with that," stressed Robin. "Why shouldn't men cry? Tao din sila, may puso at damdamin."
What Robin found most touching about Bato is his struggle in his early years and that constitutes the movie's dramatic moments.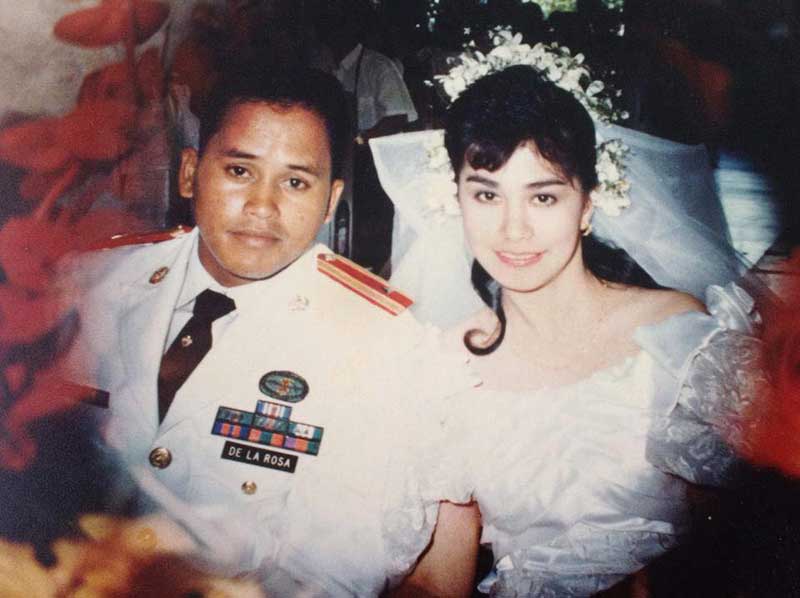 Bato and his wife, Nancy Johnson Comandante, at their wedding in 1989 with Pres. DU30 as one of the principal sponsors. 'He's the greatest influence in my career,' says Bato of the President who is endorsing Bato's senatorial bid in May's mid-term elections.
Born in Jan. 1962 in Barangay Bato, Santa Cruz, Davao del Sur, to Teodoro Diamaton dela Rosa Sr. and Anesia Cruspero Marapon, Bato described his family a "dirt poor…super!" His dad earned his keep as a tricycle driver and his mom worked as tindera sa palengke (market vendor).
"I would go to school without eating because there was nothing to cook at home," recalled Bato, "and without pocket money because my parents were not earning enough. I didn't have transportation money so I would walk eight kilometers to school and back home. In exchange for free lunch, I would do my classmates' homework." (To help make ends meet, young Bato worked as a market porter and bus conductor.)
Bato finished grade school at Bato Elementary School and his secondary education at Santa Cruz National High School. He took up B.S. Public Administration at Mindanao State University and Masters in Public Administration at the University of Southeastern Philippines in Davao City, and joined the Philippine Military Academy (PMA). He served as PNP head from July 2016 to April 2018, and a Bureau of Corrections chief from April 30 until Oct. 2018 when he quit and filed his COC (Certificate Of Candidacy) for the senatorial race in 2019.
Married since 1989, Bato and Nancy Johnson Comandante have known each other since 1986. They are blessed with three children, one of whom, Rock, entered the Philippine National Police Academy as a cadet. Pres. DU30 stood as one of the principal sponsors during the couple's wedding.
"Pres. DU30 is the greatest influence in my career," Bato was quoted as saying.
It was also at that December presscon where Bato revealed that he wanted Robin to portray him in a movie.
"Is that so?" asked Robin somewhat surprised when Funfare talked to him last Thursday. "I didn't know that. I am honored to play him in the movie."
Like Phillip Salvador, Robin is among the very few showbiz stars close to Pres. DU30 and that gave him a chance to observe Bato closely when they bumped into each other in Malacanang. Also like Phillip, Robin hasn't and doesn't ask any favors (government position, etc.) from Pres. DU30, although they help in government projects (the Marawi fund-raising, etc.).
"I am ander de saya," Bato has jokingly admitted. "There's only one woman in my life and she's none other than my wife Nancy."
For sure, Robin will smile at that confession and you should know the reason why.
There's only one leading lady in Bato (The General Ronald dela Rosa Story) ­— Beauty Gonzales as Nancy dela Rosa.
Asked what lesson may be learned from his life story, Bato said, "Poverty is not a hindrance to the fulfillment of your ambition. No matter how dirt poor you are, you can succeed if you work hard."
The movie will open nationwide on Jan. 30. After that, Bato will be busy on the campaign trail.
(E-mail reactions at rickylophilstar@gmail.com. For more updates, photos and videos, visit www.philstar.com/funfare or follow me on Instagram @therealrickylo.)