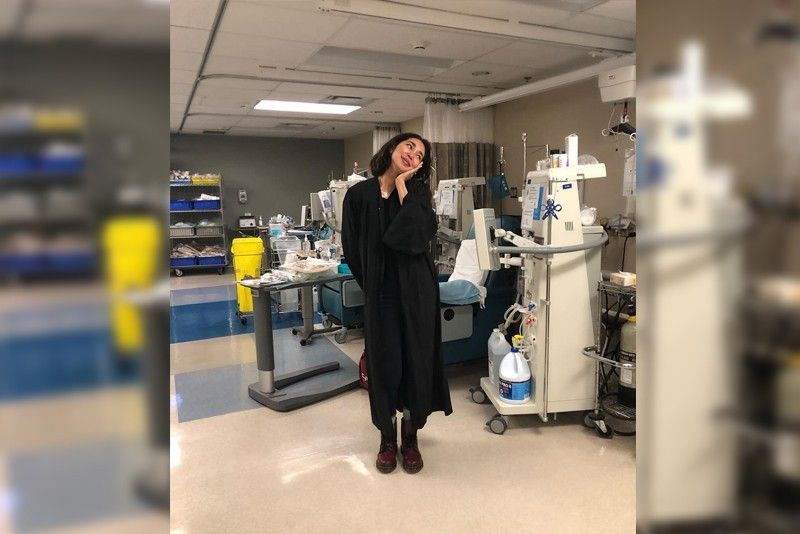 In this December 19, 2018 Instagram post, Miss International 2013 Bea Rose Santiago revealed she needs a "life saving transplant" because of her chronic kidney disease.
Bea Santiago/Instagram
Miss International 2013 Bea Santiago opens up about need for 'life-saving' kidney transplant
MANILA, Philippines — Miss International 2013 Bea Rose Santiago revealed that she needs a "life-saving transplant" because of her chronic kidney disease.
On her Instagram account, Bea opened up about having kidney failure, saying she only lives because of her dialysis machine and the doctors and nurses at the Home Hemo Dialysis Centre in Toronto General.
"I was diagnosed months ago, I was in denial and thats why I left the Philippines to get a second opinion in Tokyo and when it turned out to be a confirmation. Flew right away to be with my family and my potential live donors. Yes, I will be needing a life saving transplant," she wrote.
In her revelation, the former beauty queen said she is not asking for sympathy but asking for awareness.
"At 16 I had IGA Nephropathy stage 1. I suffered from UTI's when I was younger, food poisoning and stress. Apparently its genetics and popular in Asians, so please get checked," she said.
"I am healthy and I workout regularly none of my family suffers from kidney related illnesses but things like this happens. Does not mean Im done. Im unstoppable and will be healed! God loves me and he keeps showering me with love and blessings from friends and family! I am lucky and I am loved! Bad kidneys can kiss my @$$," she added.
In another Instagram post, Bea said that she's done going to the hospital as she bid her goodbye to the place she went for the past months while wearing her graduation toga. She will be doing her dialysis at home instead.
"For the past 3 and a half months Ive been coming to this hospital, 4times a week 5hrs a day. I wake up 5:30 or 6am travel 2hrs and set my machine up. It tested my whole being. I took uber, lyft, go trains, YRT and ttc to get to the hospital. It tested my patience, confidence in myself, my faith and my family," she wrote.
She thanked her friends, families and God for accommodating her with her battle against the disease.
"God wanted me to live so He made me go to the ER for my migraines, He gave me friends who are too loving they can be saints and a family and bestfriends thats willing to share their organs without me forcing them. I am here because He wanted me to be here and for that I am grateful and will forever be inlove with HIM," she wrote.