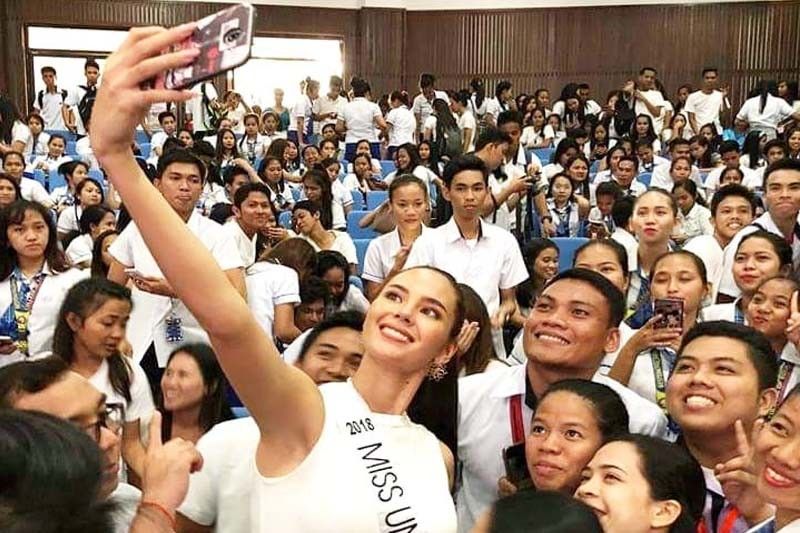 In this Sept. 18, 2018 photo, Miss Universe-Philippines Catriona Gray graced the HIVAIDS Campus Tour in Puerto Princesa, Palawan.
Facebook/Catriona Gray
#TeamCatrionaGray: Filipino supporters arrive in Thailand ahead of Miss Universe 2018
BANGKOK, Thailand — Two days before the final competition of Miss Universe 2018, some Filipinos flew from Philippines to Thailand just to support Filipina bet Catriona Gray.
On Saturday afternoon, a number of Filipino supporters turned heads at the Suvarnabhumi airport as they donned the replica crowns of Miss Universe and sash to proudly show support for Catriona.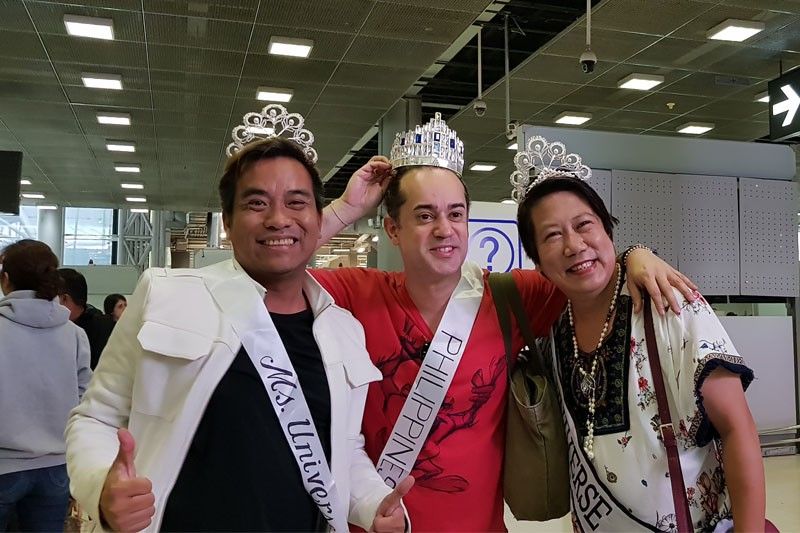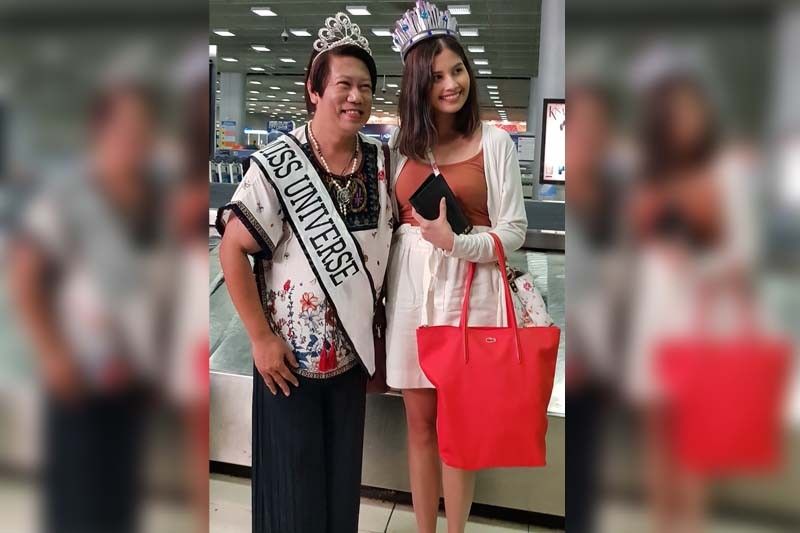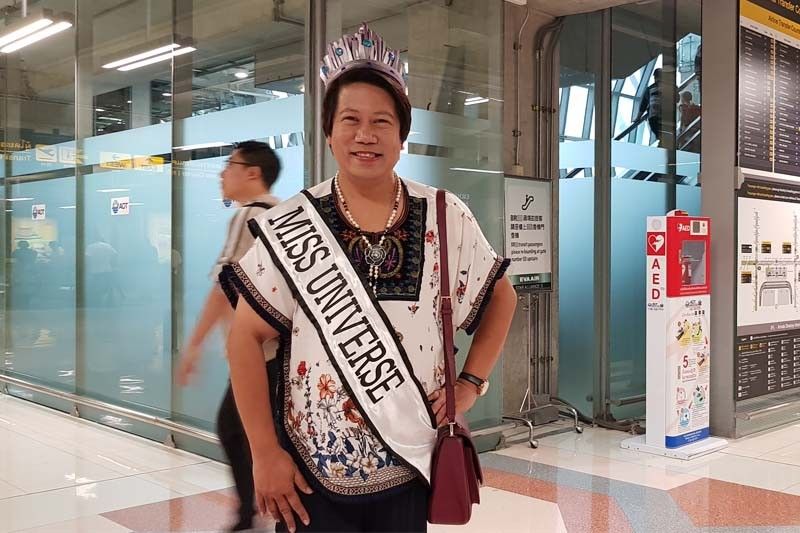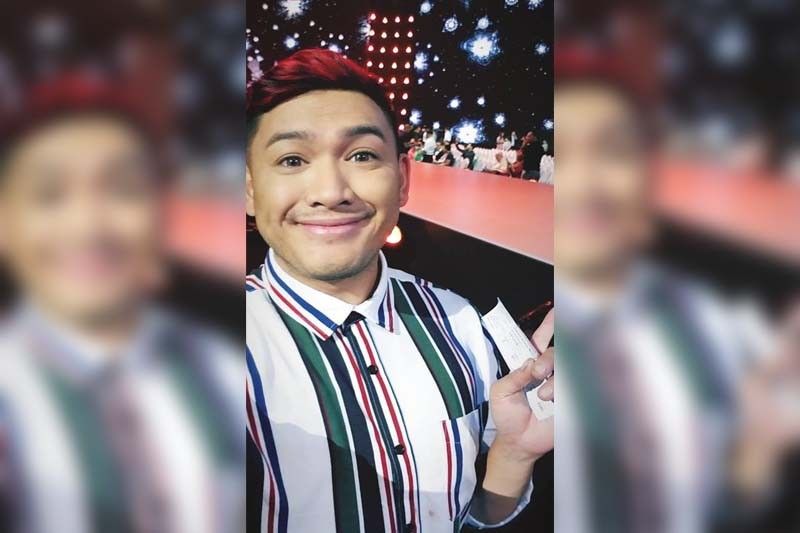 <
>
These Filipinos who flew from Manila found they shared love for Miss Universe pageant when they arrived at the airport. They are set to watch the live coronation event of the pageant slated Monday morning (Philippine time.)
Pageant enthusiast Albert Paran, who came all the way from Cebu, said he is very excited to watch the pageant live. He is a fan of Catriona.
"Parang dream come true," he said, adding that Catriona's victory is his Christmas wish.
Also present in Bangkok is former Miss Universe 2011 3rd runner-up Shamcey Supsup-Lee. She also wore the replica Mikimoto and diamond blue sapphire crowns brought by doctor Loyd Brendan Norella.
Loyd is one of the volunteers of LoveYourself Inc., an HIV advocacy group that Catriona supports.
He said he also traveled to Bangkok to support his friend Catriona
Win or lose, Loyd said he is proud that the Philippines was beautifully represented by Catriona.
On Wednesday, Filipino-American and YouTube vlogger Jerome Bediones also arrived in Bangkok to watch the Miss Universe pageant and back Catriona. He flew from Washington State.
Jerome watched the preliminary pageant which he said was nailed by the 24-year-old Filipina bet.
"Philippines, Catriona Gray, stole the show. So much confidence with her walk, and it may sound biased (I really don't think so) but she has the whole package when it comes to being a Miss Universe. Just looking at her, you can tell she leads with empathy and compassion, but also is stunning," Jerome said.
Meanwhile, Albert Paran and retired flight attendant and registered nurse Mickey Rodriguez said they will both wear national costumes on Monday.
Albert said he had Philippine traditional clothing kimona designed for the pageant while Mickey said he will wear barong Tagalog.
"Gusto kasi niya (Catriona) nationalistic," Mickey said.
Other supporters said they will wear tuxedo that bears Philippine flag.
Catriona, a former candidate for Miss World, is set to compete against 93 other representatives from across the globe at the Impact Arena in Bangkok on Monday. She is vying to bring back the crown to the Philippines three years after Pia Wurtzbach won the pageant in 2015.