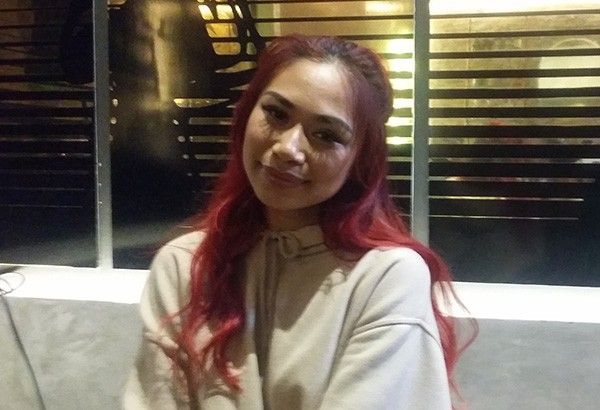 Jessica Sanchez
Philstar.com/Maridol Ranoa-Bismark
Fil-Am 'American Idol' runner-up Jessica Sanchez to debut as actress
MANILA, Philippines — "American Idol" runner-up Jessica Sanchez was recently trending on Twitter when she sang the soulful "Another Silent Christmas Song" with balladeer Christian Bautista at her presscon.
This is the singers' second time to perform a duet. The first was for the song "Two Forevers," released in 2017.
But is Christmas for the 23-year-old anything but silent?
"I haven't had a silent Christmas. It's loud and fun for me! I love Christmas! It's very festive!" she exclaimed.
Jessica explained that Christmas for her back in her US home is a frenzy of activities, which consist of "putting up trees and wrapping presents."
Since the season always puts her in a happy mood, Jessica admitted she cannot relate to a sad Christmas song. The fact that she puts so much soul to her somber Christmas song with a fellow Stages actor is proof of Jessica's talent.
Jessica recently held a concert with Martin Nievera at Solaire on Nov. 10, and will be holding another one in December in Davao. The Davao show is produced by BG Productions International owner Baby F. Go.
The US-born Jessica (her mother is Filipina) is prepping for an extended stay in the Philippines next year to learn Tagalog with the help of a personal coach.
That three- to four-week extended stay next year will see her doing an album, as she looks forward to "tapping into the (Filipino) culture and collaborating with more artists."
Go plans to cast her in a movie, so expect to see Jessica make her acting debut on the big screen as well.
Meanwhile, Christian hopes "Another Silent Christmas Song" will be heard every Christmas season. He has become Jessica's fan since they first sang together.
"Her voice is clearly one of the best I've heard. I'm ecstatic that we are able to sing again," he said of their new collaboration.