Jessica Sanchez back on Solaire stage
October 28, 2018 | 12:00am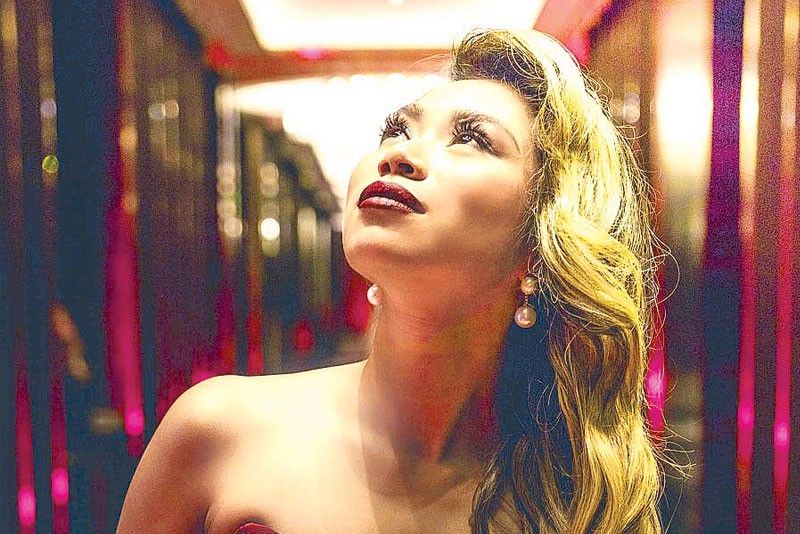 MANILA, Philippines — Jessica Sanchez has been to Manila, first for a tour of American Idol, where she finished runner-up in its 11th season. Then came the Smart Araneta concert and a Solaire show followed, plus musical engagements with local artists. Her musically-inclined kababayan would always give Jessica the warmest welcome. Come Nov. 10, Jessica will be back on the Solaire stage for Jessica Sanchez with special guest Martin Nievera. She will definitely bring out the R&B, soul and pop diva in her.
"Philippines is like my favorite stop," Jessica said in a live stream interview with The STAR and other print media. "I'm so excited to come back and to perform. I can't wait to see you, guys, there."
The past years have seen Jessica gracing shows abroad including Europe and Guam and releasing songs and doing covers. A new EP or an album — a follow-up to Me, You & The Music — is in the pipeline. "I'm discussing with my team about the new music that I'm working on and new projects," she shared.
Meantime, Jessica is all eyes on the Solaire engagement, which features Martin, an Original Pilipino Music (OPM) icon.
"I performed with him on ASAP L.A. like a couple of years ago," she recalled. "He's just so funny, he's just so kindhearted, so humble and so much fun (to work with). He's like a big brother to me. I'm super excited to share the stage with him, to share the night with him. He's super talented. I feel like, you know, our voices will really go up together. So I can't wait for the audience to hear that and hopefully (for the audience) to enjoy the performance and the night, too." The presentation promises a musical collaboration only the Philippine Concert King and the American Idol (AI) artist can brew. They are worlds apart, but their love for music, aside from their Pinoy lineage, is what connects them.
"I feel like it's always different in different territories," replied Jessica when asked about the difference between her performing with Filipino artists and foreign talents. "You know I sang with Italian, you know, musicians, you know people from the US and then also people from the Philippines. What I can say about Filipino artists is that they can all sing, like sing. It's just so much fun because you can see everybody doing all this vocal gymnastics."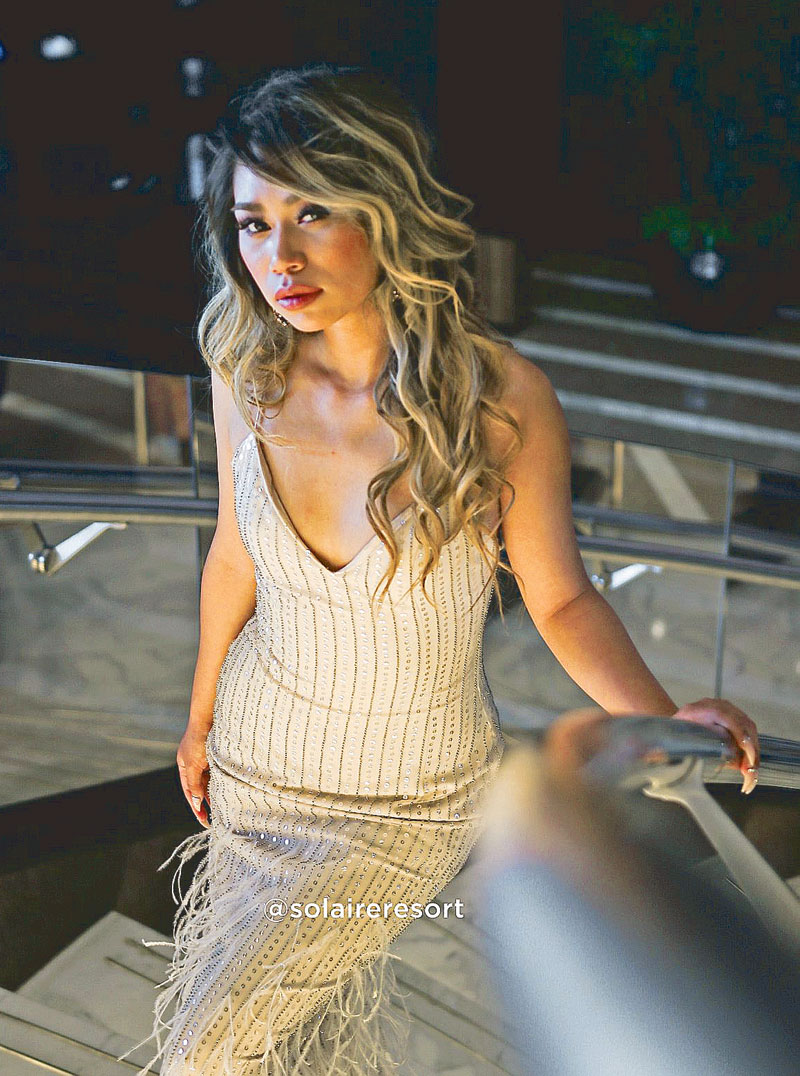 Jessica, whose rituals prior to performance include relaxing, being with her team and praying, has witnessed why Pinoy singers are considered "monsters" on stage. She said they can do belting and (hitting) those crazy notes. "It's a lot of fun. I love Filipino artists," said Jessica, who is excited to work with them in the near future. "I definitely want to collaborate with Filipino artists not only on stage but also on tracks." Regine Velasquez, now a Kapamilya, tops her list. If ever the Asia's Songbird will headline Idol Philippines, Jessica could be invited as a guest to share her experience on AI and in the music scene.
As for showcasing her versatility come show time, Jessica said: "I feel like on Idol, you know, I really tried to show that off a lot. I was only 16 at that time." But she always tries to showcase the different areas, "you know, where I can go with my voice." Knowing the genres she can handle, the Solaire audience will have a good time. "I have these power ballads. I want them to have fun and get up, forget all (their) problems," Jessica said. She will perhaps do Whitney Houston (I Will Always Love You and I Have Nothing), Mariah Carey and Beyoncé Knowles and some Filipino songs.
As an artist, Jessica seems to stick to the music she is known for. "I just feel like when I sing soul music and R&B music and all sorts of ballads, my voice just sits in this beautiful pocket. I just feel it's so natural for me," she said. "So I want to do more music that feels right to me." Jessica would love to share that with her audiences.
Looking back, Jessica said AI "was like a huge experience for me... because I actually (met) so many talented people during that season." In them, she had found new friends and "they actually taught me a lot," singing- and music-wise. By listening to their voices and knowing their techniques, Jessica had gotten new insights about performance and discovered her style.
Since most of her trips to the Philippines are few days or one week long, Jessica said she wants to have more time "to explore the Philippines" — and the Filipino culture.
(For tickets, call TicketWorld at 891-9999.)