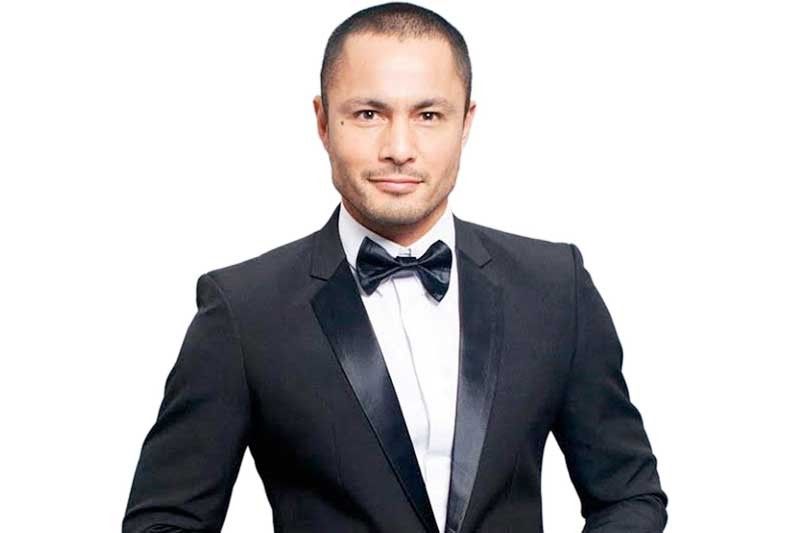 (The Philippine Star) - October 13, 2018 - 12:00am
Curtain-raisers:
• The super-lotto mega-jackpot has hit more than P1B. Aside from your Funfarer and my friend Raoul Tidalgo (we place bets every day), other hopefuls include Batangas Rep. Vilma Santos and Jean Garcia. You can never tell, you know, even if, according to financial whiz Chinkee Tan in a dzBB interview with Joel Reyes Zobel, a bettor's chance is one out of 40 million (estimated number of bettors). "One has three more chances of being hit by lightning on the same spot and 10 times more chances of his car being carnapped than he has winning the jackpot," said Chinkee. Still and all, hope springs eternal.
• You might not hear Peter Musngi and Pat-P Daza on their usual timeslot on dzMM tonight. But don't be sad. You will hear them on the dzMM program Pasada Seis Trenta (4:30 to 5:30 p.m.) Monday thru Friday starting on Monday, Oct. 15. Peter and Pat-P will continue discussing and dissecting current events in their uniquely engrossing style. Stay tuned.
• Has Alden Richards been, ehem, over-eating at his Concha's restaurant (with outlets in Tagaytay and Scout Madrinan/Tomas Morato in Quezon City) that's why he looks much too chubby for comfort? Or doesn't he have time to work out due to the hectic shooting schedule of Victor Magtanggol? If he doesn't watch out, he might break his airtight Magtanggol costume.
* * *
The merry-go-round in local television continues.
In the footsteps of Regine Velasquez's transfer from the Kapuso network to the Kapamilya network (although she has yet to confirm), guess who is making his way to the network that Regine is leaving ­­— yes, Derek Ramsay!
The Funfare DPA who broke this piece of good news said that anytime now, Derek will sign an exclusive contract. Derek is a valuable/bankable actor who should be a big asset to his new home.
It's Derek's second big move. Originally a contract star of ABS-CBN, he transferred to the TV5 Kapatid network where he starred in big shows. Even if the Kapamilya network frowned on his transfer (after his contract had expired), the company's sister company, Star Cinema, got Derek for the hit movie Kasal. Why didn't ABS-CBN rehire Derek? That's the big question.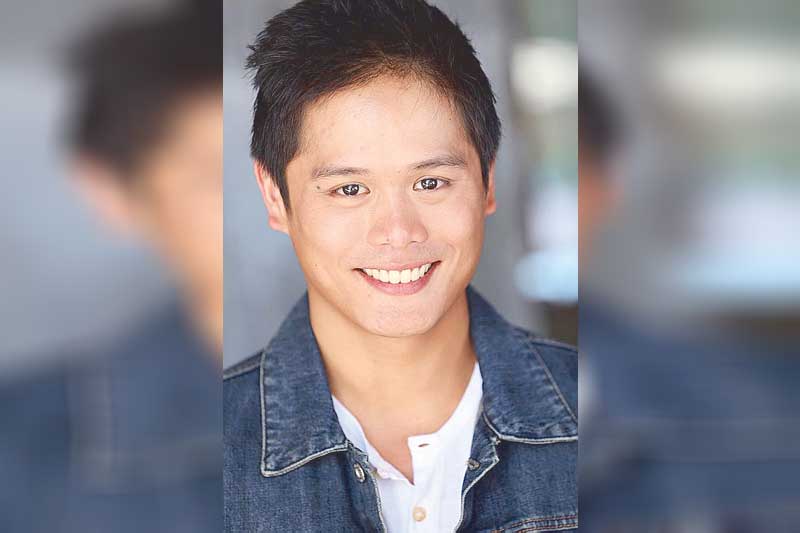 Derek Andrew Ramsay is following in the footsteps of his Kuya Derek, determined to make a name of his own.
Meanwhile, did you know that another Derek Ramsay is poised to join showbiz? He's none other than Derek's younger brother Derek Andrew Ramsay who, to avoid any confusion, will be identified by his initials DAR in the rest of this story.
The youngest of five siblings, DAR left home early in pursuit of his dream.
Growing up in Tagaytay City, DAR saw his kuya's showbiz journey and it fueled his own dream to be an actor. His own journey began in the Liverpool Institute for Performing Arts where he studied Musical Theatre, after which he explored the Shakespearean techniques with the Royal Academy of Dramatic Arts and recently graduated Bachelor of Fine Arts from the New York Film Academy. Asked if there was anything else he was interested in pursuing, DAR (now based in Los Angeles) said, "Honestly, I don't see myself doing anything else. My dad, also named Derek Ramsay, convinced me to work in the family business but I was unhappy. He was obviously disappointed, but I knew I had to follow my heart and pursue my dreams."
He's determined to make a name of his own and not bask in the long shadow of his kuya.
"My entire life I've always been known as Derek Ramsay's younger brother," he admitted. "I never really had my own identity mainly because we had the same name and I was still young then. I want to be known as Derek Andrew Ramsay, the actor. I want my own limelight and where better to start than in a place where I can carve my own niche and start of my acting career."
Asked further how he felt being compared to his kuya and why he moved to L.A., DAR explained, "Being compared to your older brother who is already a household name can be a big disadvantage. So rather than be negative about it, I use it to motivate myself to create unique and meaningful scripts infused with personal experiences and apply my acting skills from techniques I learned."
Recently, Derek collaborated with his best friend, Warren Carman, on a short film titled Pangako (Promise), described as a very personal film close to the lead actor's heart that exemplifies a diverse theme focusing on an individual in search of who he is and where he belongs. The director, Christian Lat, and writer, Blasgil Tanquilut, together with DAR created a parallel universe relatable to the artist's cultural background.
The film recently premiered at the Los Angeles Shorts International Film Festival, which showcased 333 films from 23 countries and is accredited by the Academy of Motion Pictures Arts & Sciences (AMPAS) as well as The British Academy of Film and Television Arts.
DAR is currently represented by Oliver Carnay, the proprietor of International Artists PR & Talent Management whose roster includes a diverse selection of actors, musicians, directors and writers. DAR is cast as Malcom in Macbeth, directed by Kenn Sabberton, which will be staged by The Shakespeare Center of L.A.
(E-mail reactions at rickylophilstar@gmail.com. For more updates, photos and videos, visit www.philstar.com/funfare or follow me on Instagram @therealrickylo.)