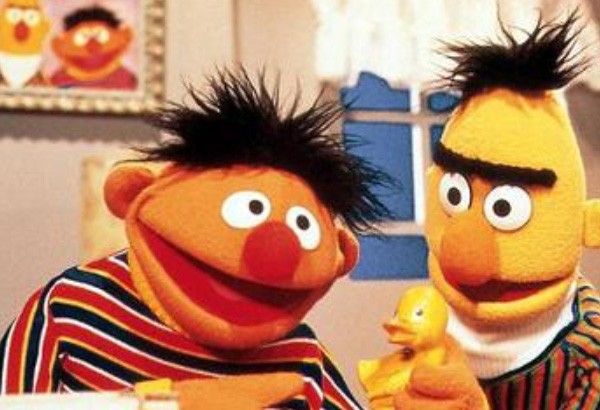 "Sesame Street" characters Ernie and Bert
Screenshot from Wikipedia
'Sesame Street' writer: Ernie, Bert a gay couple
MANILA, Philippines — Former "Sesame Street" writer Mark Saltzman confirmed that the famous characters Bert and Ernie in the iconic kids TV series are a gay couple.
In an interview with LGBTQ publication Queerty, Mark revealed that he based the characters on his own relationship with late partner Arnold Glassman.
"I don't think I'd know how else to write them, but as a loving couple. That's what I had in my life, a Bert and Ernie relationship. How could it not permeate? The things that would tick off Ernie would be the things that would tick off Bert. How could it not?" Mark said.
But Sesame Workshop, the education company behind the show, denies the claims.
On its Twitter account, the company said Bert and Ernie are just best friends.
"As we have always said, Bert and Ernie are best friends. They were created to teach preschoolers that people can be good friends with those who are very different from themselves," the company wrote.
"Even though they are identified as male characters and possess many human traits and characteristics (as most Sesame Street Muppets do), they remain puppets, and do not have a sexual orientation," the company added.
Bert and Ernie's sexual orientation has been a hot Twitter topic on Wednesday, with a collective 300,000 tweets for both characters as of posting.