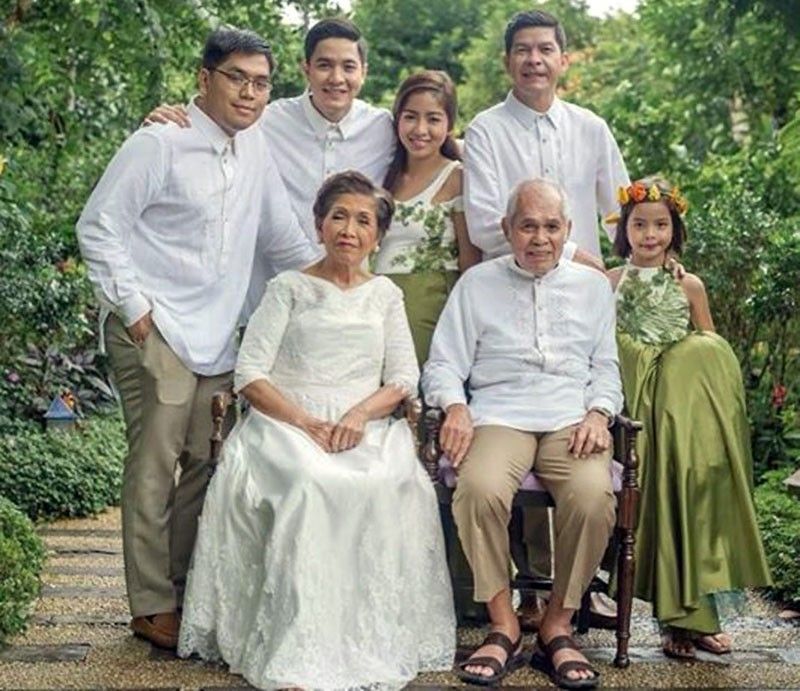 Alden Richards (standing, second from left) with his family
Words of wisdom from their grandparents
Grandparents Day may have come and gone — this year it was celebrated on Sept. 9 — but I honestly think we shouldn't just express our love for them on one day.
Growing up around my grandparents was a gift from God. Apart from the extra pairs of eyes and hands to look after and care for me as a child, they were an additional source of life values, lessons and experiences that shaped my character.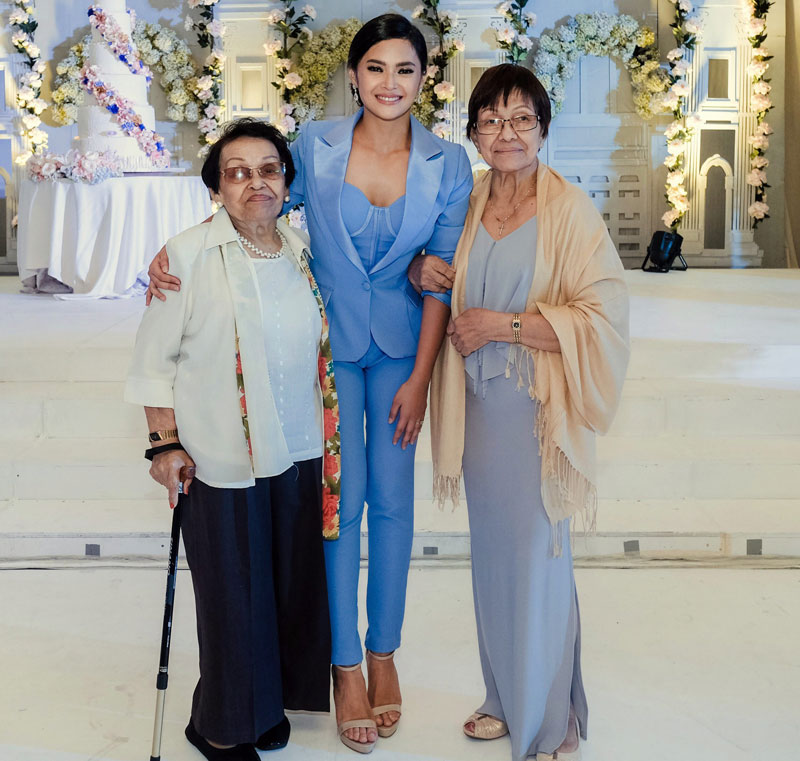 Bianca Umali is flanked by her Lolas
Being kind, understanding and patient are traits they taught us in order to have harmony at home, among family members as well as with the people we deal with every day. These are the values I now inculcate in my son.
Of course, they spoiled us: gifting us with pocket money at Christmas and on our birthdays, taking us on trips abroad, and bringing home various pasalubong when we were kids.
We asked several Kapuso stars the most important lesson their grandparents taught them, many of which are endearing.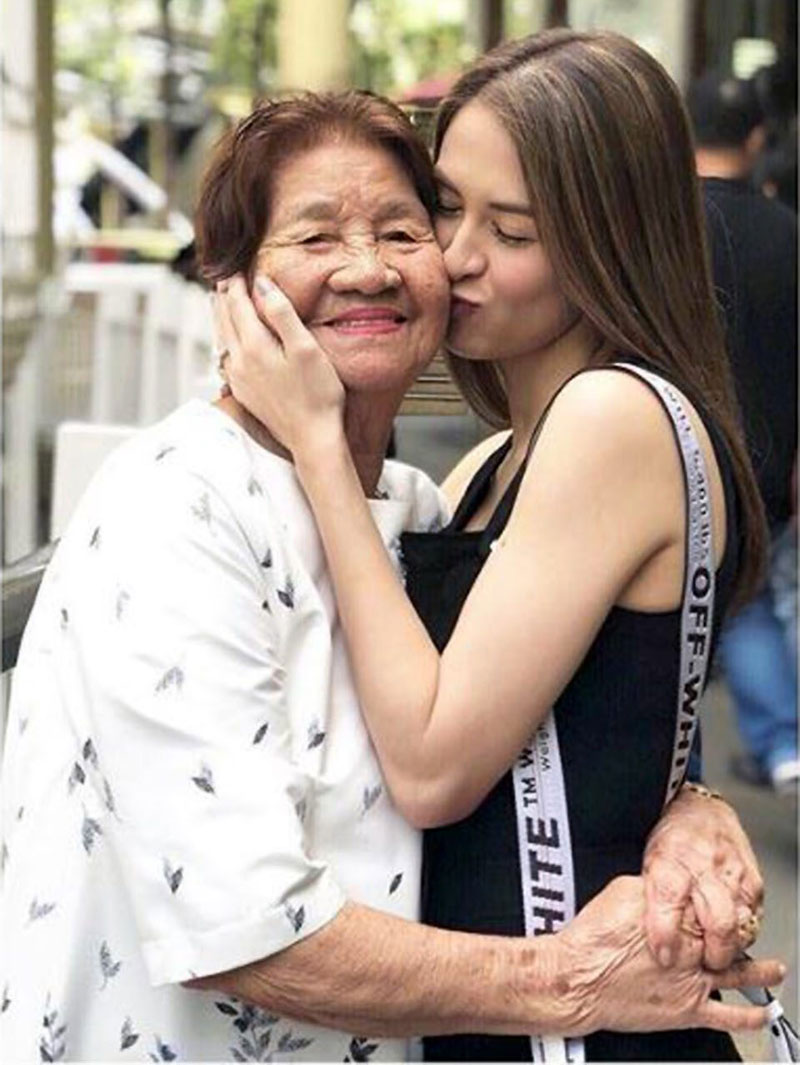 Marian Rivera with her Lola
Marian Rivera: I could not forget what my Lola told me when my parents separated. That I should not hold any grudges towards them because I will never become successful in life. "Use it instead as an inspiration to achieve your goals and to make you steadfast," her grandmother said. "True enough, she's right. Mabuti at nakinig ako at naging mabuting anak at apo sa aking Nanay at Lola."
Jak Roberto: What I've learned from my grandparents is to be humble all the time and to be good to other people. No matter how bad they treat you, you have to remain kind to them. I also learned to pray a lot and give thanks to the Lord always.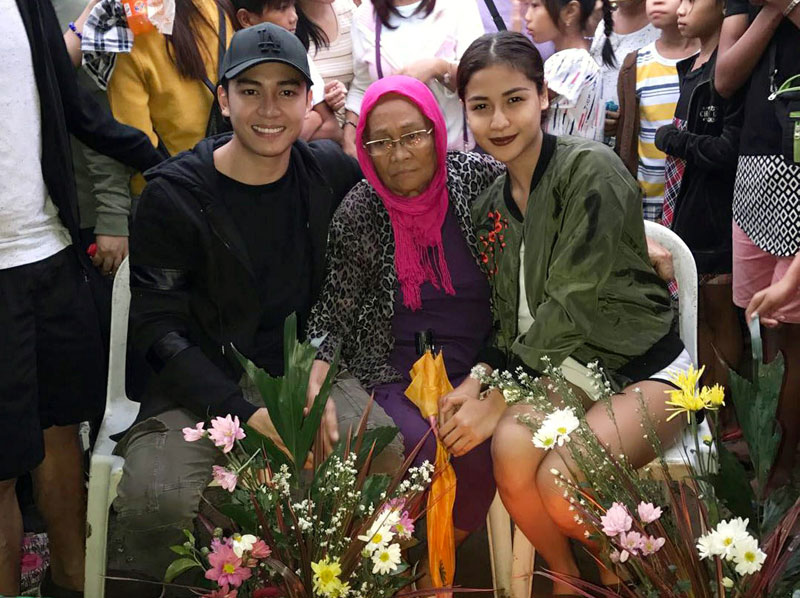 Jak Roberto and sister Sanya Lopez with their grandmother
Sanya Lopez: "Ano man ang mangyari samin, we should never change. We should always be humble." Our grandparents also taught us to always love and respect our parents dahil sila ang tumaguyod sa aming buhay mula nang aming pagkabata.
Bianca Umali: The most important lesson that I learned from my Lola is to be wise in every decision I make. "Always think before doing anything. Always be ready for everything. Never let anything bring you down. No matter what happens, stay humble, stay grounded, don't forget where you came from and always, always thank and seek God."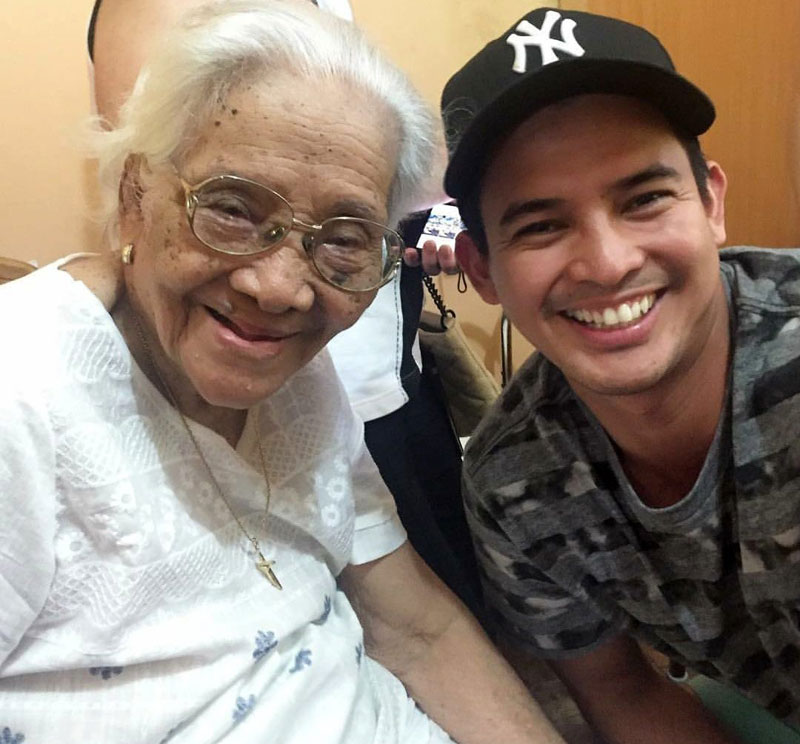 Jason Abalos and his grandmother
Alden Richards: My grandparents taught me to be wise when handling money and to be God-fearing. These are some of the important things I learned from my Lola and Lolo that I would definitely pass on to my children when the time comes.
Jason Abalos: "To finish our studies dahil totoo naman na 'yan lang ang pwedeng ipamana." Jason grew up with his grandparents and saw how everything they did was for their grandchildren's benefit. As long as they could help, they would — from the smallest bit of assistance to the time they bought him his first car.
Now that his grandparents have passed away, Jason has a message for grandchildren everywhere: Spend time with your grandparents, show them how much you value your grandparents kasi sigurado ako na mas higit ang pagmamahal nila sa atin kaysa sa mga magulang (kasi na-spoil nila tayo; ang parents, tough love). Remember that whatever you do in life, your grandparents will always be proud of you, so be good always."