Rene Garcia: The final Hotdog
September 13, 2018 | 12:00am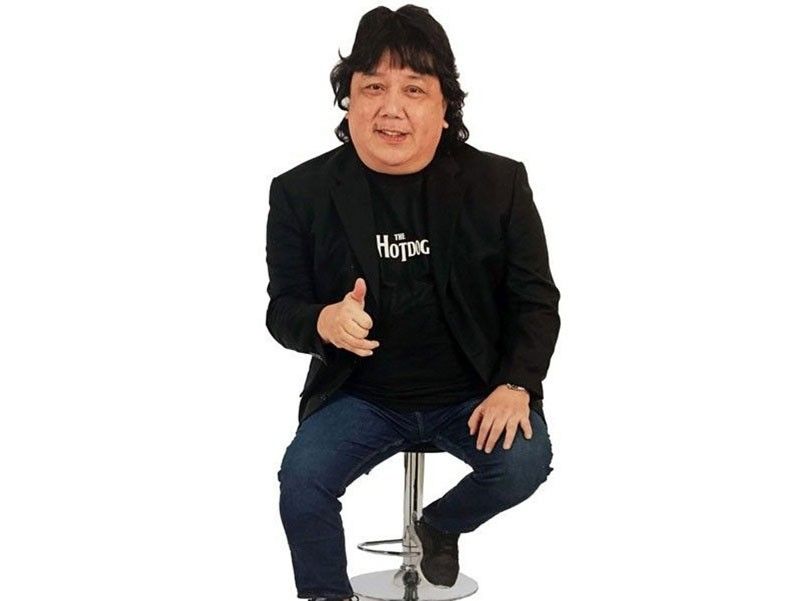 MANILA, Philippines — At 6:30 p.m. on Sept 2, Rene was checking how his new pair of shoes would look like when he plays in Jakarta three weeks later. Looking at his shoes, he said, "Great!" and stood up, smiling at his wife Vali.
Fifty years ago, and 110 lbs. lighter, I met Rene together with brother Dennis at the fifth floor of the Republic supermarket building at Avenida Rizal. Dennis, two years older than Rene, started his DJ career same as I did. He was on DZSS and I was beside at DZSA. Both in our early teens, we were physically excited. Rene, a year earlier, put together his band Red Fox together with Dennis. A few months later, I left DZSA and transferred to DZZZ and later to DZBM. Although we didn't see each other everyday, we kept in touch. I'd attend the concerts of Red Fox who were four young lads in their bellbottoms, skin-tight shirts and big belts.
By 1973, they were called to Honolulu to perform in one of the most popular night spots, Mike's Broil Your Own. I had a chance to watch them, a few nights because I was in Honolulu, too, accompanying Jun Polistico who was starting his major career as lead singer of Society of Seven.
In early 1974, Philippines was chosen for the first time as the homebase of Miss Universe. Simultaneous, Dennis and Rene who have broken up Red Fox were putting together a new band called Hotdog. The group had 10 members and was getting known in the Manila concert scene. Miss Universe was about to begin and everyone was excited. Hotdog, too, after going through a number of members, had a final lineup. This time, they had a female lead singer Ella del Rosario, too, plus the five guys; Rene on lead, Dennis on bass, Mon Torralba on rhythm, Lorrie Illustre on keyboard and Jess Garcia (no relationship to the Garcia brothers) on drums. Their first release was a song Ikaw Ang Miss Universe ng Buhay Ko, which I thought would further enhance the Miss Universe pageant should it be released. I talked to my boss Manuel Villar Sr., owner of DZBM (the No. 1 pop station at that time) and Villar Records, the biggest record company, too, to release the album of Hotdog which had Miss Universe. This was a first for the Villars since they only concentrated on Harana. Needless to say, the song was a big hit and so started the Manila Sound.
After smiling and said he was joking, Rene suddenly collapsed and Vali was furiously panicking because she couldn't carry Rene who has exploded to 270 lbs. There wasn't anyone in the house to help her. Finally, her daughter came and had Rene brought to the hospital but it was too late. Rene was dead.
Rene comes from a brood of multi-talented musicians and advertising people. Seven siblings, oldest is Greg, who is the chairman of the BCDA. Followed by Susan, Sarah, Sandra, Dennis and Gina. They were one of the earliest inhabitants of BF Homes Parañaque. Being a Garcia myself, I considered myself to be a relative even if I wasn't.
Hotdog was hot. From the early '70s through the mid-'90s, the band came with hit after hit. I joined the band in numerous trips at home and abroad, including prolonged stays in the US where I would record with Rene various songs for my own album.
In the '90s and up to the time he passed away at the early age of 65, Rene never stopped touring around the world performing to his countless fans who never forgot Hotdog. In 2008, we put together a band that starred Hotdog, Hagibis, the Boyfriends, VST & Co. and Sampaguita. He last performed with the group in December of 2017.
Rene's last time to be seen was at Manila Memorial Park at Sucat where a multitude of friends in the business performed every night from the time he died. He was buried on the morning of Saturday, Sept. 8. Farewell, Rene.