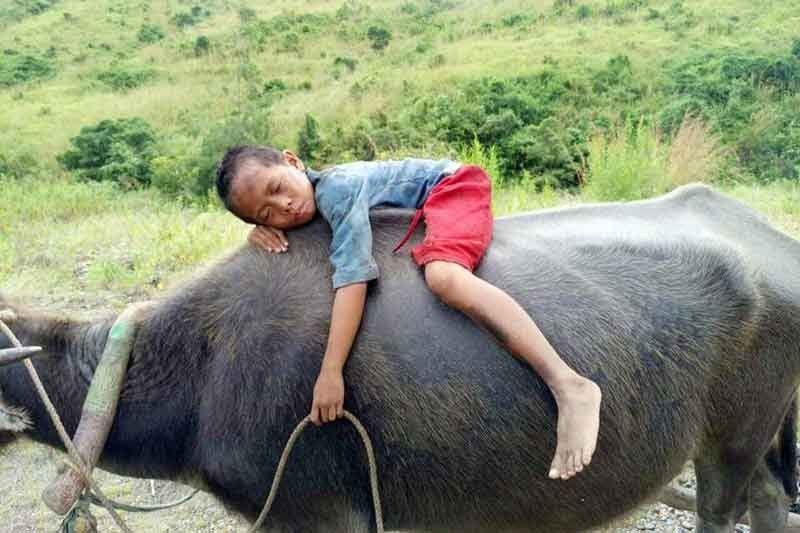 Khavn's Balangiga: Howling Wilderness is a reminder that cinema is at root a subversion, and doubly so in a historically surreal adventure
There are no maps to Biringan, a minority report
BLITZ REVIEW
-
Juaniyo Arcellana
(The Philippine Star) - August 24, 2018 - 12:00am
Khavn's not-a-film Balangiga: Howling Wilderness triggered a firestorm on social media, mainly caused by the failing grade given by the Cinema Evaluation Board to the Urian and Famas winner.
The not a film was ungraded. But two negatives here make a positive?
Meanwhile, another controversial film that got no grade, Gusto Kita With All My Hypothalamus by Dwein Baltazar, mustered a grade of B on a revote, after the board reconvened after an appeal filed by the producer. This may as well have set a precedent, drawing a thin line between lust — one of the seven deadly sins — and desire, title of a mid-1970s album by Bob Dylan, a Nobel prize winner for literature.
Can't speak for the hardcore Catholic bloc members who found a way to block any incentive to the two films that seriously divided the board, as in "wazak," one of Khavn's favorite words.
Balangiga is a reminder that cinema is at root a subversion, and doubly so in a historically surreal adventure. When Bunuel in his collaboration with Dali showed an eyeball being sliced by a blade in that classic image from the late '20s or early '30s, it set the benchmark for surreal cinema, in other words, art that should shake us out of our comfort zones, or at least make us question all our preconceived and biased notions. Howling Wilderness is Khavn's re-slicing of the eyeball, and the filmmaker's fondness for animals may in fact be an indirect tribute to Bunuel, whose use of them often punctuated his films. When the emaciated goat fell of the cliff in Land Without Bread, did that constitute cruelty to animals?
Admittedly, Khavn may at times be excessive and meandering, but Balangiga is his most coherent effort to date. He has matured much since Mondomanila and Ruined Heart and Squatterpunk, no small triumphs in themselves though still trying to upset the authorities and powers that be; it's his vocation.
Khavn is also an accomplished musician, and can play a mean piano. His band the Brockas comprise fellow provocateurs Lav Diaz, Roxlee (the weirdo masturbating to the tune of Salve Regina in the not a film), John Torres, and anyone who has heard their extended jams would understand the extrapolations and digressions and tangential attacks that seem ingrained in Balangiga, threatening to fly off the handle at any given time. It's just jazz, sometimes called devil's music.
But we're not here to be guardians of values, at least last I heard. That so-called bestiality scene? Straight out of a Roxlee comic strip, you shouldn't take it so literally.
There is tenderness as well in Howling Wilderness, though occasionally high art masquerading as perversity, as in the relationship of Kulas and Bola and the grandfather. Maybe we are forgetting that war is a perversion, and anyone who has lived through it in whatever form — including one on drugs — has to cheer on this Kulas, walking his way to Biringan in search for his mother in the twilight hour.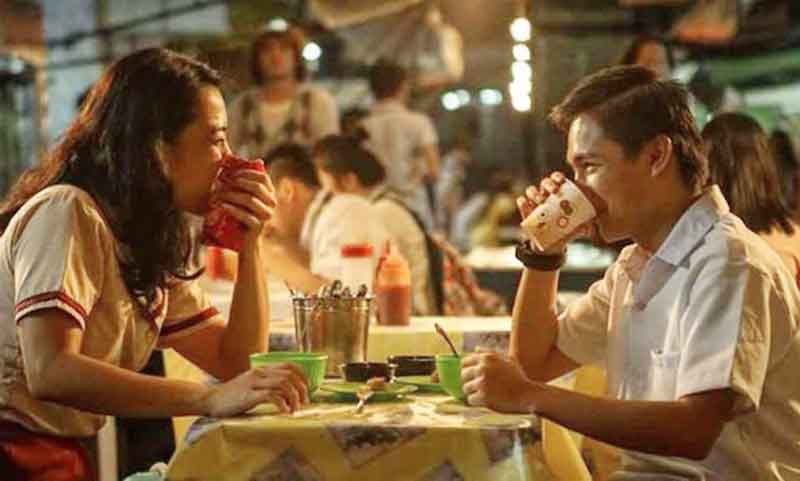 Dwein Baltazar's Gusto Kita With All My Hypothalamus mustered a grade of B on a revote
There are no maps to the mythical place, but Khavn's not a film tries to draw one. For that alone the Howling Wilderness deserves an A in my book, but that is neither here nor there now that the furies have been set loose. Khavn may sometimes be misconstrued as conducting himself as god's gift to Philippine cinema, but Balangiga: Howling Wilderness is in itself a gift to cinema.
There was an instance during the screening of Hypothalamus that I tried to recall if it was a geometric term — hypotenuse. To like another with all one's hypotenuse would in effect be the longest side of a triangle opposite the right angle.
But there is no triangle here, only a quadrophenia of a main character named Aileen, played by Iana Bernardez, who walks the streets and thrift shops of Sta. Cruz like the ephemeral object of desire that she is.
Perhaps key to understanding the film is the poem by Mikael de Lara Co that is recited by a student in a classroom scene, whose last line tries to capture daylight breaking beyond the grimy walls of the faceless buildings. Or the character of Nicco Manalo's sidekick, played by the hulking Nestor Abrogena, who resembles a genie adding to suspension of disbelief.
Even the Anthony Falcon role of a snatcher, whose little trinkets he runs off with and places in an altar or place of devotion to worship, has "redeeming value." The soundtrack culled from Ted Ito's Ikaw Pa Rin which has a Japanese version, please google or youtube it, would be familiar to karaoke or beer plaza habitués from Quiapo to Tayuman.
A small but significant victory, the upgrade is: a hypothalamus in the shape of a hypotenuse in another fruitless chase of the muse in the urban jungle of desire. Ichiban whatever can make your collegial hair stand on end.