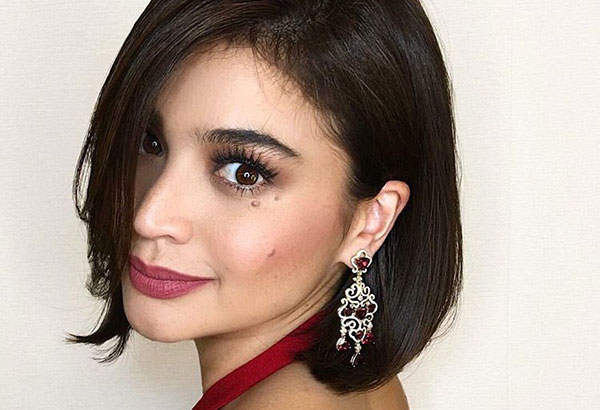 Actress and TV host Anne Curtis was named one of "Top 30 World's Most Beautiful Women of 2017" by a Hollywood-based social magazine. The STAR/File
Anne Curtis opens up about depression
MANILA, Philippines — Kapamilya actress Anne Curtis admitted that she experienced depression and advised people with the same problem to seek help.
In the press conference of her August 18 "Annekulit" concert, Anne said it is important not to keep one's mental state to oneself.
"You seek help. You seek help from your friends. Don't be ashamed. You seek help from your family, from people who love you. You can even seek professional help if you feel uncomfortable talking to family members and friends about it, but the most important thing is to seek help," the "BuyBust" star said.
The "It's Showtime" host recalled her depression, but did not mention when it happened.
Last June, Anne tweeted about Kate Spade and Anthony Bourdain. In the post, she said: "Depression is real and we never know what people might be going through every day. Be kind. Take time to talk. Ask how your friends are. It just might make a difference."
"I've had my fair share of depression and anxiety. A lot of it has to do with, in fact, press, and having the stress of press when I was going through something very, very tough. A lot of anxiety built up na parang feeling ko ayaw ko nang humarap sa tao. It happened really, really bad," she professed.
For Anne, having a support group her makes her overcome depression.
"I think when you have the perfect support team around you, and you don't let it eat you up inside, you'll be able to get through it," she said.