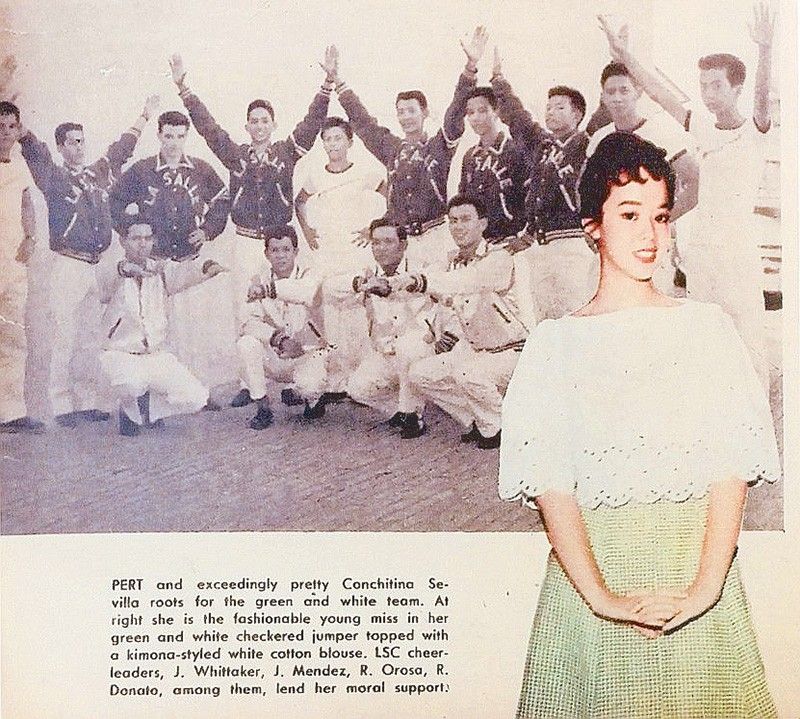 Conchitina Sevilla and La Salle Green Archers' cheerleaders
Photos from July 2, 1959 issue of Woman and the Home, magazine of the Manila Chronicle
NCAA '59 muses & cheerleaders
In the '50s and '60s, the National Collegiate Athletic Association (NCAA) was the so-called basketball's glamour league. The most popular sports event in the country was watched at the Rizal Coliseum and followed on radio and television and in newspaper.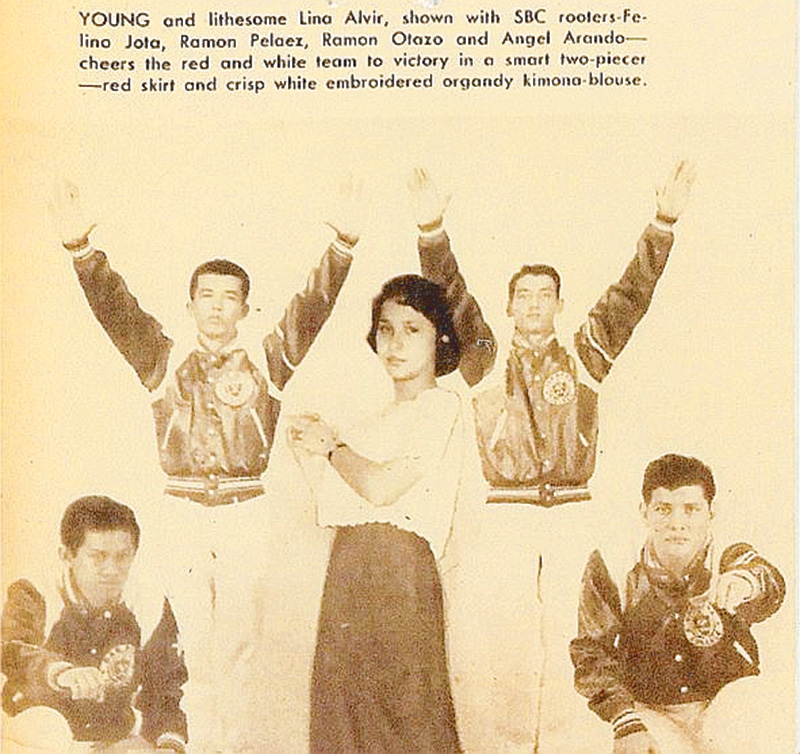 Lina Alvir with San Beda Red Lions' cheerleaders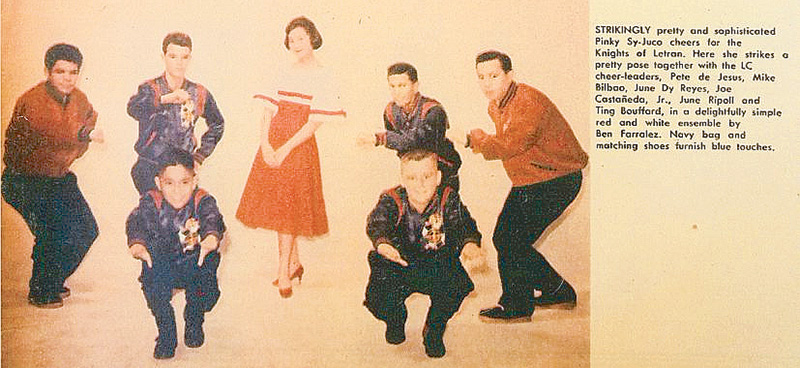 Pinky SyJuco cheered by Knights of Letran
Member schools were Ateneo, La Salle, San Beda, Letran (all Catholic schools), Mapua, Jose Rizal. But for Letran, all the other colleges have achieved university status.
Aida Reyes and Mapua's pep squad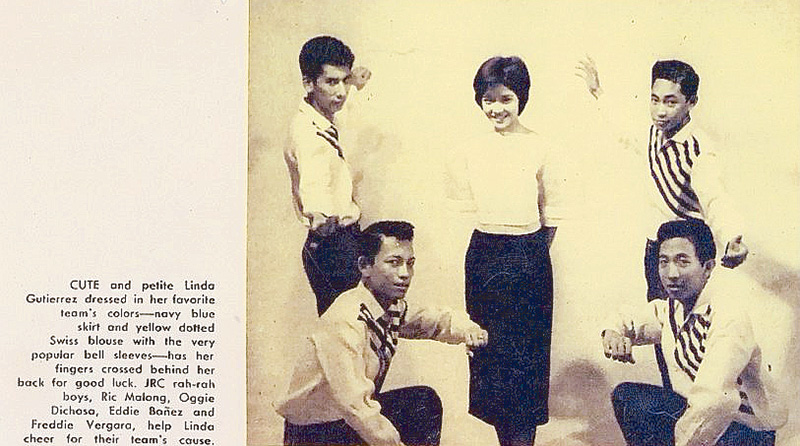 Linda Gutierrez with Jose Rizal's rah-rah boys
Rivalry among the six schools was intense.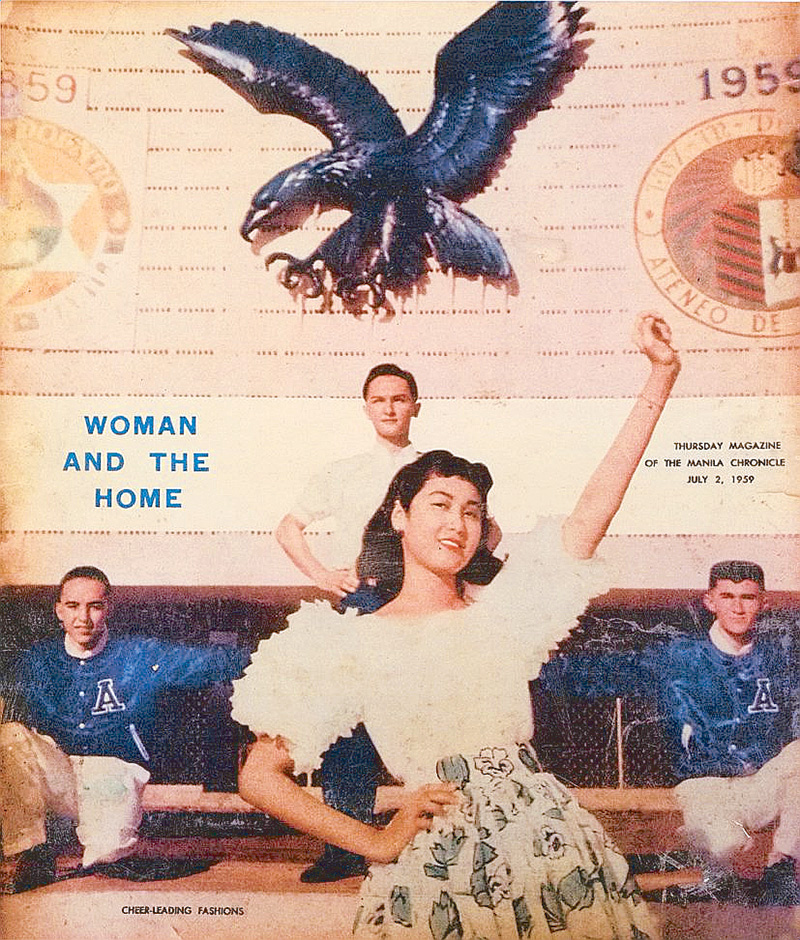 Gemma Cruz and cheerleaders with Ateneo's Blue Eagle as backdrop
Remember When? looks back at the muses and cheerleaders of NCAA in 1959. Recognize and remember some (or many) of them? — RKC