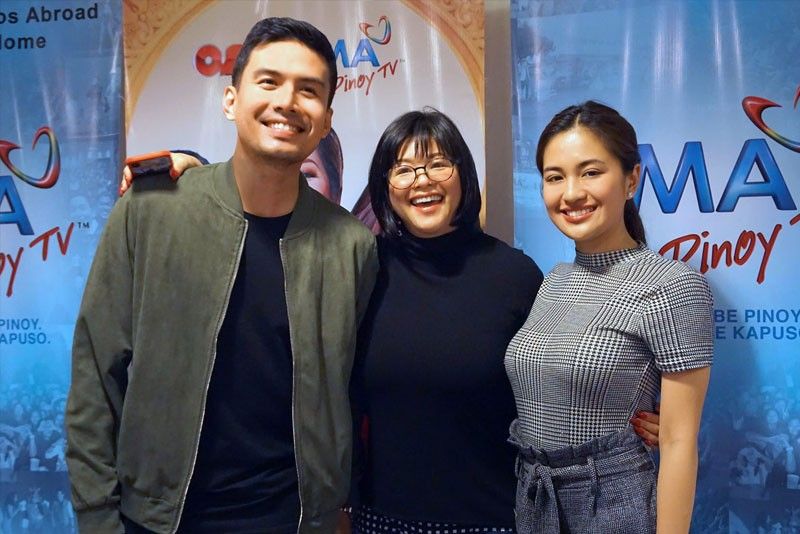 With Regine Velasquez (center) and Julie Anne San Jose during the pocket interview for the Dubai leg of 3 Stars, 1 Heart on June 16 at the Dubai World Trade Center
How Christian stays relevant
Bot Glorioso
(The Philippine Star) - June 14, 2018 - 12:00am
Christian Bautista on staying long in the music biz: I think you just have to keep on working hard and working smart.
MANILA, Philippines — With the steady barrage of new singers who initially got to showcase their musical talent through social media or singing searches, it no longer came as a surprise for Christian Bautista to find the music scene filled with artists whose presence cannot be simply ignored and who can possibly outshine those who came ahead of them.
But the question is, how long can they last in an industry where longevity is fleeting? It is an aspect that impacts artists from different times and genres. Christian, who found his way to musical stardom in 2003, doesn't feel bad about having to share the limelight with today's newbie singers. He is aware that there is one or two who will stand out every year and he is only too willing to support them while he continues to work hard to keep his music playing and stay relevant in the music scene.
"There are new artists every year and it's really a common thing to find a (singing) contest in whatever channel," began Christian during an interview with The STAR after the mini presscon held Tuesday night for the Dubai leg of 3 Stars, 1 Heart, which he is headlining with Regine Velasquez and Julie Anne San Jose. It will be held on June 16 at the Dubai World Trade Center. "The challenge is to always (know) how to reinvent yourself every year, how to be relevant, how to set yourself apart and to support the new artists because when I was new, I was supported by my idols Regine, Gary Valenciano and Martin Nievera. It's a cycle that you can't stop because I, too, was nurtured so that's how I look at it."
Christian said that new artists should expect that it's going to be easy at first then it's going to be hard as days pass by. There will be times when projects pour in or seldom come. "So when it's hard, keep on fighting for your dream. Learn from people, get good partners who believe in you that will strengthen you, and pray."
To recall, Christian was among the lucky few who carved a niche in the music scene after placing fourth runner-up in Star in A Million. That was exactly 15 years ago but Christian remains secure in his place, with music aficionados from Indonesia also swooning over him. That's why, curious minds couldn't help but wonder how the Asia's Romantic Balladeer manages to stay popular to this day.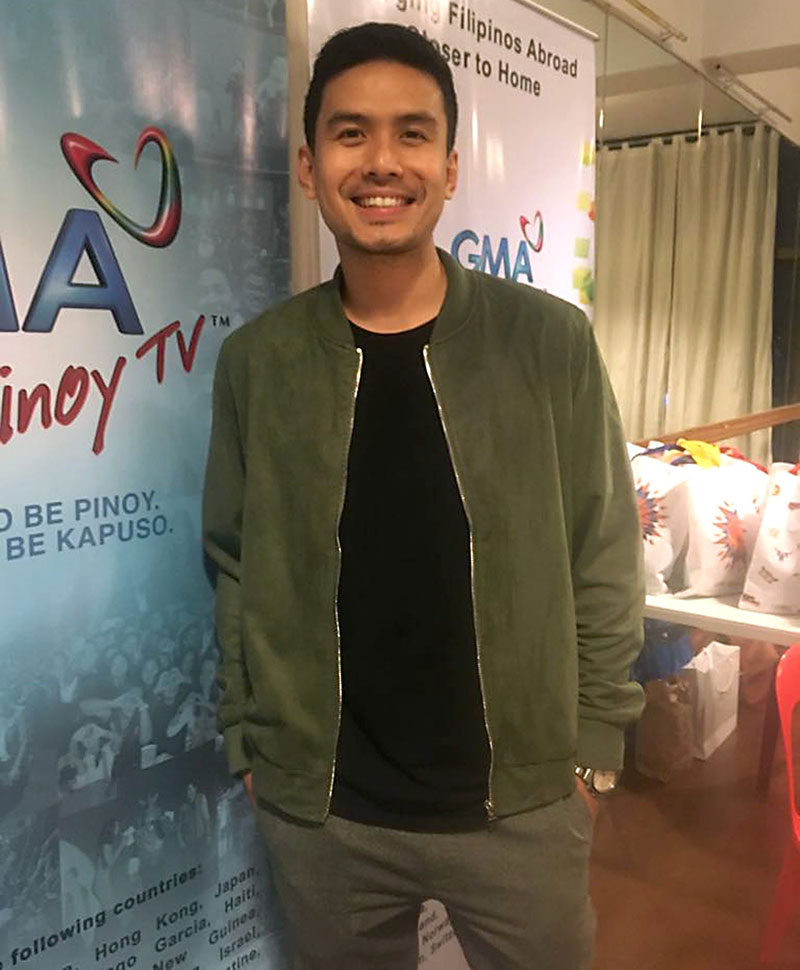 "I don't think there's a secret. I think you just have to keep on working hard and working smart as well because you can work so hard yet achieve so little but if you work hard and work smart, you can easily jump over all obstacles. Whatever that is, you got to do what you gonna do to reach the goal you want whether through this strategy or that strategy.
"You also have to put out great material all the time, be grateful and respectful. I'm not perfect but whenever I have an imperfect day or whatever, I try to be better — the drive has to always be there."
However, the singer never denied about feeling tired and burnt out sometimes. "That's one of the reasons why I launched the last album Kapit, (then he proceeded to sing) 'Kapit, 'wag kang bibitaw kapit…'. It's like telling myself, 'C'mon man, fight.' And that song is nominated for an Awit award so whether it wins or not, it was nominated; it was chosen. It created an impact kahit papaano."
Whenever that burnt out feeling creeps in, Christian said he prays, asks advice from mentors and loved ones, and he takes time out to rest in order to go back and work fully-recharged.
Did he expect to reach this far in his career?
"No, it wasn't part of the plan. I was just a simple guy kasi so I didn't know I will reach all of this," answered Christian who took up and finished a landscape architecture degree at the University of the Philippines Diliman.
If ever there is a chance to, the Kapuso singer would love to dabble in it "or I would do both (singing and landscape architecture) kasi 'yung landscape architecture is on a per project basis so pwede halimbawa if I do it with a license, pwede mag-showbiz for a season then landscape (designing) on the side." He even recalled a time when Erik Santos asked him to do a draft for his place. He, too, did the landscape of their family home garden in Imus. "That was many years ago but it excites me thinking about doing it again."
What also excites Christian these days is for Pinoys in Dubai to experience the one-of-a kind concert series 3 Stars, 1 Heart following its successful regional stints in Cebu and Dagupan. The repertoire is basically the same. However, this time around, more OPM songs are added in the song line-up for the benefit of Pinoys who have been staying in the Middle East for a long time now. The concert production team, GMA Pinoy TV, also granted the song requests of our kababayan for Christian, Regine and Julie Anne to sing onstage.
"We granted two songs na duet pareho and there were three most requested songs that we got through social media. The Top 3 are Perfect, I Can and Bakit Ngayon Ka Lang. Julie and I will duet in Perfect, Regine in I Can, and the three of us will do Bakit Ngayon Ka Lang."
(For more updates on 3 Stars, 1 Heart, follow GMA Pinoy TV on Facebook, Twitter, Instagram @gmapinoytv with the official hashtag #3Stars1HeartDubai, and visit www.gmapinoytv.com.)