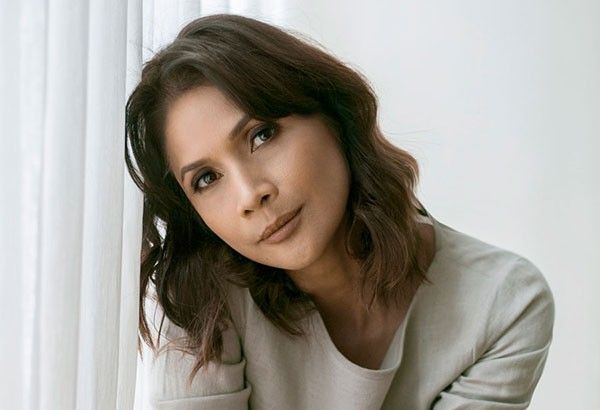 Sen. Francis Pangilinan said actress Agot Isidro, who often criticizes the government and President Rodrigo Duterte, is being tapped to join the opposition line-up, citing the need for strong women.
File
Duterte critic Agot Isidro nominated for Best Actress
MANILA, Philippines — Actress and outspoken Duterte administration critic Agot Isidro has been nominated for Best Actress at the 41st Gawad Urian for her performance in the movie "Changing Partners."
Agot will be competing for the award against other actresses like Joanna Ampil ("Ang Larawan"), Angeli Bayani ("Bagahe"), Alessandra de Rossi ("Kita Kita"), Gloria Diaz ("Si Chedeng at Si Apple"), Dexter Doria ("Paki"), Jally Nae Gilbaliga ("The Chanters"), Elizabeth Oropesa ("Si Chedeng at Si Apple"), Bela Padilla ("100 Tula Para Kay Stella"), Angellie Nicolle Sanoy ("Bomba") and Malona Sulatan ("Tu Pug Imatuy").
On her Twitter account, the outspoken actress thanked Gawad Urian for the nomination.
"Maraming Salamat sa nomination, Gawad Urian. #ChangingPartners," the actress wrote.
Based on the Palanca Award-winning musical play by Vincent de Jesus, "Changing Partners" is a film adaptation that tells the story of a couple, Alex and Cris, in four relationship variations. "Changing Partners" also returned to the stage recently.
Recently, Liberal Party president Francis "Kiko" Pangilinan announced that Agot is in their wish list for the party's senatorial lineup for the 2019 Midterm Elections. Pangilinan said they need "strong women" in their lineup.
"Of course, she's hesitant but then we said, 'We need more women to step up.' She said, 'You can consider it but let me think about it also.' So we're still convincing her," Pangilinan said.
There are still no words from Agot regarding the senatorial issue.