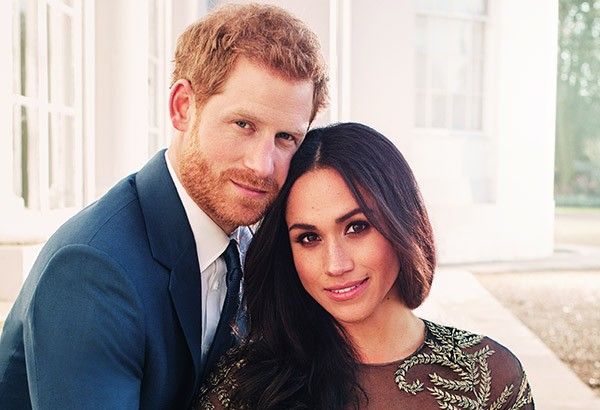 Prince Harry and Meghan Markle
TLC/Released
Prince Harry, Meghan Markle: Juicy facts, Filipino connection you need to know
(Philstar.com) - May 18, 2018 - 5:37pm
LONDON — The royal bells are ringing, and all eyes are on the soon to be wedded couple, Prince Harry and Meghan Markle.
As their wedding day draws nearer, people just cannot seem to get enough of these two lovebirds. While both seem to be a match made in heaven, it seems like good looks and brains are not the only thing that Prince Harry and fiancée Meghanhave in common. Many may not know it, but both grew up around Filipino influences!
Check out some fun facts rounded up on the royal couple:
1. Meghan knows Tagalog and cooks 'adobo'
Surprising Filipinos during her royal tour with the Prince, Megan greeted fans by thanking them in Filipino.
As Megan previously wrote on her now defunct blog, "Growing up in LA, with its melting pot of vast and varied cultures, I was no stranger to the Filipino community. I can whip up a big pot of chicken adobo (marinated chicken) like it's nobody's business, and you'll occasionally hear me toss out a 'Salamat po' conversationally."
2. Meghan's engagement ring was personally designed by Prince Harry himself
Crafted by royal jewelers Cleave and Company, it was said that Prince Harry took it upon himself to create the ring's intricate design. The precious stones were sourced by the prince, with two of its gems hailing from Diana. Many lenses have already captured the ring's beauty and exquisite craftsmanship.
3. 'Meghan' is actually the bride's second name
Not known to many, Meghan Markle has always used 'Meghan' as part of her screen name during her acting career. Her full name is Rachel Meghan Markle, which coincidentally is also her character's name in an American series she is well-known for called "Suits."
4. A royal baptism ceremony was conducted for Meghan prior to the wedding
A traditional and private royal baptism ceremony took place for Meghan last March, which serves as a key moment in their journey toward marriage. The ceremony included holy water from the River Jordan being poured on her head as she is baptized into the Church of England. Archbishop of Canterbury, Justin Welby, who will also officiate the wedding, also described the event as "beautiful, sincere, and very moving."
5. There was at least one Filipino invited to a royal wedding
The only Filipina invited to Prince William's wedding was revealed to be a woman named Lillie who served as the Princes' nanny when they were growing up.
Prince William then gave his old nanny a kiss and introduced her to his newly wedded wife, Kate. In an interview, Lillie recalled how during the wedding reception, Prince Harry tapped her on the shoulders and when she got up to curtsy to him, he told her to sit and gave her a kiss on the cheek.
The royal wedding between Prince Harry and Meghan Markle is a much-awaited event of the year. Tune in to the premiere of the TLC exclusive royal wedding review show, "Harry &Meghan Said Yes" on Sunday, May 20, at 9 p.m. The wedding review will feature panelists including "Say Yes to The Dress" rockstar, Randy Fenoli.