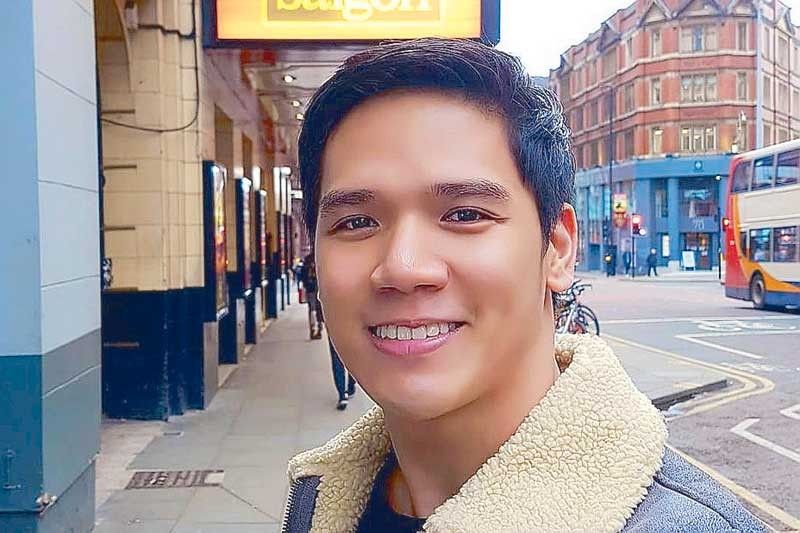 Gerald Santos is on his second contract for the Miss Saigon tour where he plays Thuy to good reviews
Gerald: Living the Thuy character very rewarding
FUNFARE
-
Ricky Lo
(The Philippine Star) - May 7, 2018 - 12:00am
Since last year when he debuted as Thuy in the Miss Saigon UK tour, Gerald Santos has chalked up 280 performances (Monday thru Saturday, with two shows twice a week on Thursdays and Saturdays) in seven cities, starting in Manchester and on to Lester, Birmingham, Dublin, Cardiff, Edinburgh and Southampton.
"It's tiring but very rewarding, very fulfilling," said Gerald in an exclusive interview with Funfare Friday afternoon, a day after he flew in from London (direct flight via Philippine Airlines) for a two-week break. "I would go home with my adrenaline still high and still living Thuy in my dreams."
His rest day is Sunday when he does the grocery and the laundry, cleaning the place where he stays alone.
"I have learned to live independently," assured Gerald whose trip to UK was his first in Europe. "There's no way you won't learn how to be independent because you have to do things yourself. The tour is constantly moving from one city to another, so it's a continuous adjustment. Luckily, where I live in a city is within walking distance to the theater."
Gerald has been getting so many rave reviews that the producers decided to sign him up for one more year effective last March. While here, besides taking a much-needed, well-deserved rest, Gerald is releasing a single (titled I Am Yours, composed by Kiko Salazar) for Star Music, recorded when he came home in November last year, complete with a music video shot in Dubai. His last performance before coming home was in Manchester where he performed with Aicelle Santos who was debuting as the bar girl Gigi van Tranh.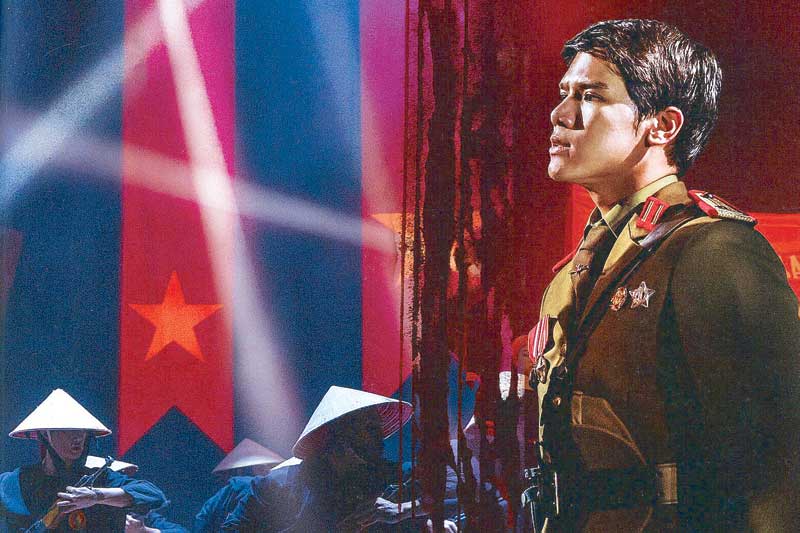 "I've been visiting Aicelle since her arrival," said Gerald. "She's also living by herself. She told me that she was somewhat nervous, medyo may kaba, during her first performance. Every actor goes through it. Aicelle was very good on her first night."
Also under a one-year contract, Aicelle will perform six days a week (for about two weeks) in Manchester before the tour goes to another city. (Before she left last March, Aicelle was surprised with a proposal from her boyfriend Mark Zambrano who wanted but failed to watch Aicelle's Saigon debut because his grandfather died.)
"She's starting to get the flow of UK life," added Gerald. "Sobrang saya namin every time we are together. She's a very good actress, magaling siya, so she doesn't really need tips on that score. What I've been giving her are pointers about life in the UK…such as how to ride the train, how to use the kiosk machines, small things like that. Sabi niya kain siya nang kain to lessen her homesickness. But she'll get over that soon because she mixes with people easily."
There are other Filipino actors in the Saigon tour including Red Concepcion (Sam's brother as The Engineer), Joreen Bautista (from Pampanga, as Kim) and Joaquin Valdez (part of the ensemble). With new rehearsals going on in Manila, more Filipinos will be added to the musical.
When he goes back third week of May, Gerald will resume the Saigon tour in Bristol. His new contract includes an international tour, with a possibility of a stint in the Philippines, something that Gerald eagerly looks forward to.
"Para naman makita ng ating kababayan ang performance ko," he said.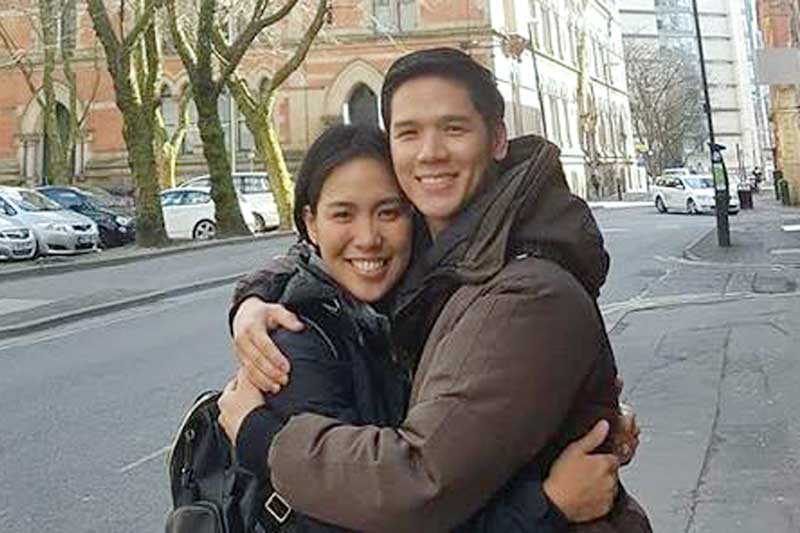 Gerald with Aicelle Santos (no relation) reunited in Manchester where Aicelle debuted as the bar girl Gigi van Tranh in the Miss Saigon tour
Every now and then when he has spare time, Gerald watches other musicals. Once, when they were in Southampton, he managed to take a one-hour train ride to London where he watched other musicals like Mamma Mia! and The Lion King. But did you know that Gerald hasn't seen Miss Saigon live?
"We, principal actors, cannot do that because we have to perform six times a week," explained Gerald. "But the first and second 'covers' and the understudies can. But we can file a one-day holiday para lang makapanood."
How and where does he get energy for the rigid schedule?
"I should be sleeping longer but I try to get at least six hours of sleep every night. I take multi-vitamins; my diet consists mostly of vegetables. Since my adrenaline is high after every performance, sometimes I take melatonin to help me sleep better."
After Miss Saigon, what?
"I'm planning to audition for other musicals," said Gerald, just like what other Filipino actors have been doing (such as newlywed Rachelle Ann Go who, after graduating from Miss Saigon, went on to Les Miserables and now to Hamilton). "I can always try."
(E-mail reactions at rickylophilstar@gmail.com. For more updates, photos and videos, visit www.philstar.com/funfare or follow me on Instagram @therealrickylo.)